Strong, Healthy Women Interview Series: Helen Voronina
Created: 27 March 2020

27 March 2020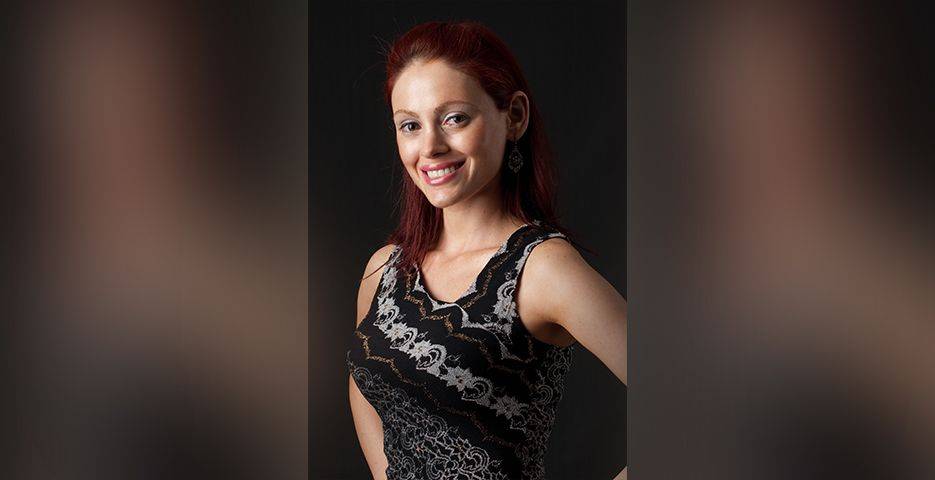 Dr Helen Voronina is an implant dentist and owner of Melbourne based practice, Dr Helen's Dental & Implant Studio. Dr Helen works collaboratively with her patients to transform their smiles with implants and cosmetic dentistry, and is known for her personable and gentle approach to dental procedures. With a strong commitment to sustainability and following a plant-based lifestyle, Dr Helen implements her core values into her practice. Ethical, conscientious business practices are of great importance to Dr Helen, from plastic waste reduction to water conservation, recycling and reducing energy consumption. Complimenting this, Dr Helen ensures that her practice adopts cruelty free and non-animal products, materials and medications wherever possible. To find out more about Dr Helen, visit her website at www.drhelen.com.au and follow her on Instagram at @drhelensdental.
Find inspiration as we talk to Dr Helen Voronina in our #StrongHealthyWomen interview.
---
Hi Dr Helen! Thank you for being part of the Health and Fitness Travel, Strong, Healthy Women Interview Series, where we are shining a light on the importance of self-care, not as an indulgence but a necessity to reduce stress and general health issues.


Is there such a thing as a typical day for you and what does that look like?
A typical day for me means rising early (5 am!) I feed my birds who are reluctant to wake up at that time. (So much for saying that I get up with the birds - I put them to shame!) I always make sure that I have a good breakfast full of vegetables, which sets me up for the day. I solve the world's problems while driving to work. My commute is my "me time" I get to think, fantasise, philosophise, listen to podcasts and plan my day (week... year…) ahead. When I get to work, my days are usually busy and fast-paced. I go from appointment to appointment without much down time, so I need to stay efficient to keep my patients from waiting. At work, I have to think on my feet, problem solve, learn and re-learn. As challenging as some days may be, a busy day gives me a buzz. It gives me a sense of achievement and satisfaction before I am ready to go home (usually late into the evening) and have a good night's rest.
 
Can you share a time when you felt your well-being was challenged in the past and what did you do to overcome it?

There are days when I feel that my energy is depleting. It feels that I just can't keep up with the pace and intensity anymore. Too many of these days in a row can build up and I start feeling it physically as well as mentally. I can barely move my body. A sign of exhaustion is often hard to recognise for a busy person who gets a buzz from being busy, but it's important to know how to recognise and regulate these times to prevent a complete burnout.

A satisfying meal and good night's sleep rejuvenates me and gives me a fresh perspective on things. I'm able to think clearly again and face the daily challenges with renewed energy. Problems that seemed impossible while exhausted have a way of working themselves out when I'm refreshed. There is always a solution – it just might not be as obvious when I'm running on empty. 


What does 'being healthy' mean to you and how do you keep this at the forefront when life gets unavoidably busy?
People often talk about two aspects of good health: physical and mental. It's all the same. Our emotions have a physical origin in our brain and affect our overall health. And vice versa: eating well, getting enough rest, and staying fit impacts our emotional health.
You cannot be healthy if you are not eating or sleeping well. To me, eating well means eating whole foods, plant-based diet free of processed foods and animal products. Research tells us that a whole food, plant-based diet not only prevents common diseases such as coronary heart disease and diabetes, but also is environmentally friendly to our planet and its inhabitants. For me, preventing diseases, exercising regularly, getting involved in the community, and being mindful of my environment and those we share our planet with are all signs of good body and mind health.
A busy person can struggle to find time to rest and we use quick fixes like caffeine to stay alert. Staying in optimal health daily keeps me full of energy, naturally. I prepare healthy meals in bulk on the weekends and eat throughout the week with minimal prep so that I don't have to reach for junk food for convenience. I allocate time weekly for enjoyable physical activities such as dancing and gym – and because it's a routine, I tend to adhere to it.


Have you ever taken a holiday specifically for your well-being? Can you share what the experience was like?
I'm shocking! I rarely take holidays. But that's only because there is so much to be done! I do indulge over Christmas though. I've just come back from a hiking and camping adventure in Tasmania. It was fabulous! I felt a sense of wonder and marvel being with nature. There was a surprise around every corner: deep ocean, rugged caves, red sunsets and friendly locals. I feel so recharged.


Every woman's idea of self-care is different, please tell us what does self-care mean to you? 
Delicious food, and lots of it! Good sleep, exercise, meaningful relationships. That's it in a nutshell!



Want to tell your story? Reach out to us via This email address is being protected from spambots. You need JavaScript enabled to view it. and be featured as our next strong, healthy woman.