Strong, Healthy Women Interview Series: Fiona Noonan
Created: 25 January 2019

25 January 2019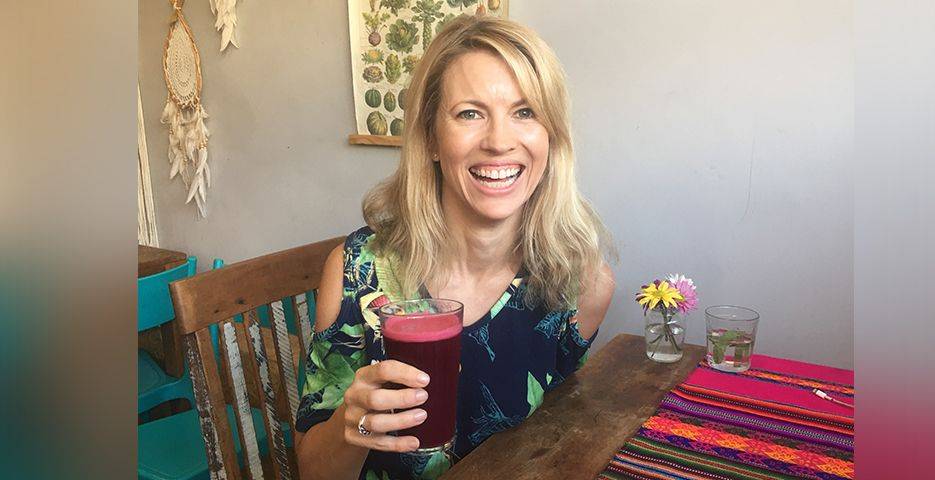 Fiona is a certified Yoga Teacher and Health Coach that is dedicated to clean living. Through overcoming her own health and body challenges she found a new level health and happiness, and in her forty's she is feeling better than ever! Her love of health and wellbeing has led her to wanting to share with others the tools and essential ingredients that can deliver amazing results. She is now passionate about helping bring people back to their full health potential through focusing on clean eating, physical activity, self-care and the removal of toxins and toxic habits. 
Fiona is enthusiastic about Yoga and Meditation and operates a yoga business,  Conscious You, dedicated to private yoga, small groups and teaching to schools and teenagers. She also runs regular yoga and wellbeing workshops in Sydney and together with her partner she facilitates functional health retreats near Byron Bay (www.feelyoungerlonger.com.au).
Find inspiration as we talk to Fiona Noonan in our #StrongHealthyWomen interview.
---
Hi Fiona! Thank you for being part of the Health and Fitness Travel, Strong, Healthy Women Interview Series, where we are shining a light on the importance of self-care, not as an indulgence but a necessity to reduce stress and general health issues.
Is there such a thing as a typical day for you and what does that look like?
Yes! I believe having a routine is so important in remaining consistently feeling good. I start my day with a potent anti-inflammatory mix of lemon, ginger, turmeric and garlic blended with water to kick start my digestive system and re-hydrate. After that I always fit in exercise -  either a walk, high intensity workout or yoga.  I leave time for my body to fast in the morning and have a late breakfast around mid-morning filled with loads of vegetables and eggs. My food choices don't differ too much daily as I stick to a low inflammatory diet filled with fresh produce. Every day I do some form of yoga and breath work and prioritise sleep, aiming for 8 hours a night!


Can you share a time when you felt your well-being was challenged in the past and what did you overcome it?

I faced considerable health challenges in my teenage years with an eating disorder and the subsequent loss of my gallbladder. This left me with exhausting digestive issues in my twenties and most of my thirties. I spent many years regaining my health and through proper nutrition and the elimination of inflammatory food I was able to unlock my body's power to treat and heal itself. I literally reached a new level of happiness and energy.
Yoga was also instrumental in my recovery, promoting me to feel more confident in my own skin. It became a tool for improving my body image, allowed me to be more present and change my mindset on perfection! After implementing a regular practice, it allowed me to feel both physically and mentally stronger.
What does being healthy mean to you and how do you keep this at the forefront when life gets unavoidably busy?

Being healthy to me means more than looking good, I believe our level of health directly impacts everything that is important in our lives. Our level of health affects how we feel, how much energy we have, our happiness, our relationships and how well we can reach our full potential.
As a single mother of two, I understand how hard it is to put yourself first. Sometimes small changes are only necessary and I make sure that I am consistent with my choices with food and prioritising movement.   When you prioritise your health above all else and find ways to remain steady with nutrition and exercise all areas of your life become easier.
Have you ever taken a holiday specifically for your well-being? Can you share what the experience was like?
Yes, I have, several actually!  My first was a Yoga retreat in Ubud Bali. I was initially after an experience in which would leave me with time for resetting and wellbeing. The retreat allowed me to immerse in Yoga, eat beautiful vegetarian food and gain a new perspective during a challenging period of my life. The experience was life changing as it catapulted my Yoga practice and left me feeling better equipped to make some positive changes in my life.
I believe that having a holiday that specifically focuses on your health and wellbeing can be paramount in making constructive changes to habits and gets us stuck out of old patterns. Fully immersing in health and wellbeing for a period of time, allows us to step away and gain a new outlook on the strains to our current lifestyle. The right kind of holiday and retreat allows you to reset and to go back to life with tools and a new sense of vigour. With that in mind the functional health retreats (www.feelyoungerlonger.com.au) that I co-host with my partner are specifically designed using highly advanced methods to reset and reboot wellbeing and implement changes that can be followed beyond the retreat. I believe that the right kind of retreat offers so much more than time out, they are a purposeful holiday that can optimise health and vitality and be a springboard for change.


Every woman's idea of self-care is different, tell us about yours?
Self-care to me is ranking my wellbeing as a top priority. This may mean saying no to others and taking time to move my body and time to quieten my mind. My self-care is always focusing on eating well, eliminating toxins, exercising daily and getting enough sleep. I believe Yoga is the most wonderful tool, giving you the opportunity to fall in love with taking care of your mind, body and spirit.
When you take time to replenish yourself, it allows you to serve others! You simply can't give to others when you are depleted. I believe self-care is the fuel that allows us to shine as individuals.  I now get to share with others the importance of looking after your health and incorporating self-care, through my yoga and health coaching business Conscious You.
Want to tell your story? Reach out to us via This email address is being protected from spambots. You need JavaScript enabled to view it. and be featured as our next strong, healthy woman