Strong, Healthy Women Interview Series: Dr. Libby Weaver
Created: 12 October 2018

12 October 2018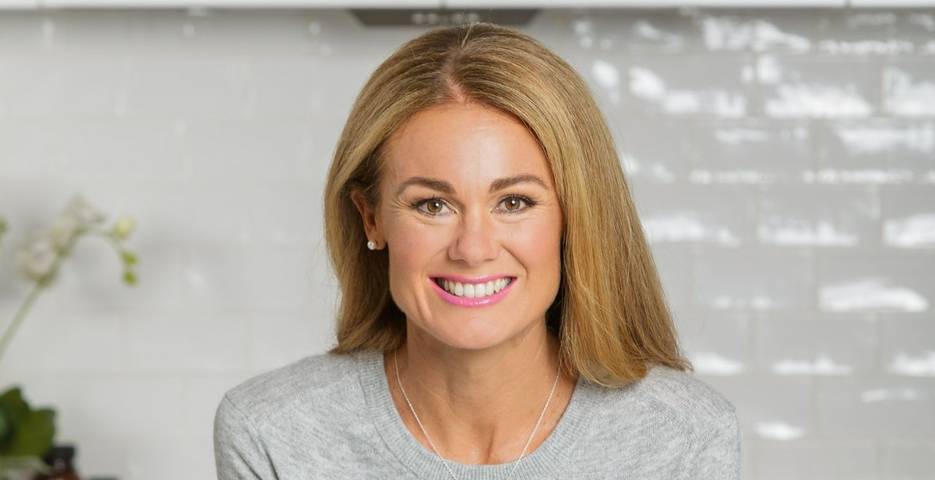 Dr Libby Weaver (PhD) is one of Australasia's leading nutritional biochemists, an author, a speaker and founder of the plant-based supplement range, Bio Blends.
---
Hi Dr Libby! Thank you for being part of the Health and Fitness Travel, Strong, Healthy Women Interview Series, where we are shining a light on the importance of self-care, not as an indulgence but a necessity to reduce stress, overwhelm and general health issues.
While each day varies, can you describe your ideal day for us:
An ideal day for me would be a mix of work (work isn't really work when you love what you do!) that includes plenty of laughs with my team. Plus some time outside to notice and appreciate the beauty that the day offers – the feeling of the sun on my skin, the patterns in the clouds or a beautiful sunset. On an ideal day, I'd be able to cook my own meals with plenty of fresh greens from my organic vegie garden, eaten while listening to music I love, and I'd squeeze in a game of tennis – it's such fun and uplifts me no end.
In your practice, what are the most common wellbeing challenges people face and what is your advice to help them overcome those?
Hormonal imbalances are incredibly common and, as a result, so many women are suffering with debilitating menopausal symptoms, PMS, painful periods, gut problems and bloating, thinning hair, acne, mood swings, anxious feelings, fatigue and unexplained weight gain. It usually takes a combination of dietary and lifestyle changes to bring things back into balance, but one common thread that I see contributing to these challenges is a relentless output of stress hormones. So exploring the sources of an individual's stress and ways to change that experience or perception (if possible) is often where we need to start. 
What are your non-negotiables when it comes to your personal health? How do you keep this at the forefront when life becomes unavoidably busy?
Nourishment is a top priority for me, so I eat whole, real foods and I keep a big glass water bottle close by with my Bio Blends Organic Daily Greens powder mixed in to help boost my intake of plant-based antioxidants. This is particularly important when I'm travelling and am not always able to prepare my own meals.
I also have a morning ritual that I don't compromise, no matter where I am in the world. I begin each day with some time by myself to do whatever I feel will nourish me – whether that's meditation, reading, walking outside in nature, or Pilates. There was a period in my life where I let this go due to a perception that I was too busy, but I soon realised that I simply cannot do what I do unless I take this time.
Have you ever taken a holiday specifically for your well-being? If so where did you go and what did you do?
I spent many years running the program in health retreats so I can absolutely see the benefit in a holiday designed to support your wellbeing. Personally, I find switching off from the digital world and spending more time in nature extremely beneficial. In fact I find it very easy to not use my phone! A holiday for me is often more time spent close to or at home because I travel so much for my work – and also because I am incredibly blessed to live in such a beautiful part of the world! – But I did go to Canada a little while back and it was so good for my soul.
Every woman's idea of self-care is different, tell us about yours?
To me, self-care is about how we treat ourselves on a daily basis – it's choosing nutritious foods and moving our body regularly because we care about and value ourselves, not because we're fearful of "bad" foods or gaining weight. It's about speaking kindly to ourselves and taking action to make our own health a priority – and not feeling guilty about it. It is about bringing curiosity to choices, rather than judgement, so you gain insight from that choice.
Finally, congratulations on your new book "The Beauty Guide"! Tell us, what can people expect from this?
I'm so excited to finally be sharing it! The Beauty Guide isn't your typical beauty book – in addition to a step-by-step guide to healing common beauty challenges, the book is heavily focused on the emotional pillar on my work. It takes a deep dive into stress and what it really is, as well as exploring our own self-image and beliefs around beauty. My hope is that it helps to put women back in the driver's seat of their own perception of beauty and to recognise how their beliefs and values create their own sense of worth. I want them to take the best care of themselves, not just because they understand this is how they can radiate beauty from the inside out, but because they recognise they are so worth taking care of—no matter what.
Dr. Libby will share her wellness wisdom in evening sessions across Australia and New Zealand this spring with Overcoming Overwhelm. And has four Essential Health Weekend Events planned for 2020. Book early to secure your place!
Want to tell your story? Reach out to us via This email address is being protected from spambots. You need JavaScript enabled to view it. and be featured as our next strong, healthy woman.