Strong, Healthy Women Interview Series: Deborah Hutton
Created: 12 July 2018

12 July 2018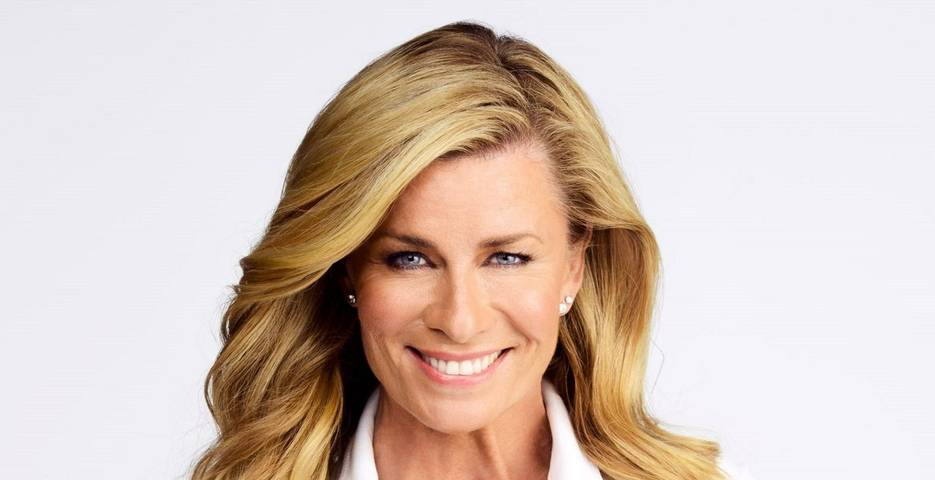 Media personality, Deborah Hutton, is one of Australia's most respected and recognised public figures. Founder of the Balance by Deborah Hutton community, she's also a distinguished television presenter, magazine editor, ambassador, spokesmodel and a supporter of several charities. Throughout her career and many years of hard work, Deborah has become a measure of good taste, style and professional achievement.
Join us as we celebrate the importance of self-care with our Strong Healthy Woman interview with Deborah Hutton:
---
Hi Deborah! Thank you for being part of our Strong Healthy Women Interview Series, where we are shining a light on the importance of self-care, not as an indulgence but a necessity to reduce stress, overwhelm and general health issues.


While every day is different, what does your ideal day look like?  
Some things are constant like exercise, other things are ever changing like work. I'm up early every week day exercising at 7am, being a morning person, it works for me. I like to mix it up between circuit training at the gym and Pilates. Sundays are reserved for golf. Work depends on what happening in my life on any given day. It could be filming interviews with amazing women for BBDH, recording updates on renovationrookie.com.au that is covering the enormous rebuild of my house. I could be researching for an event I'm hosting, sourcing home products and chasing tradies or working with my business partner Sonya on a digital marketing event we're getting ready for.
You have faced your own health and well-being challenges in the past, what did you feel was the one most important thing you have done to overcome this?
Awareness and action is critical in any health challenge. I'm very conscious of booking in medical check-up's and annual appointments. I've been on the receiving end of ugly skin cancers and know I have a life ahead of dealing with BCC's. I had a massive neck operation years ago and do everything I can with maintenance. You need to be so aware of any changes to your health and get on to the right people straight away. Sticking your head in the sand is stupid…early detection of anything suspect will serve you well.


How do you keep your physical and mental health in balance when life gets overwhelming?
Wine!!! LOL 😊 I try to do the right thing by my body, exercise, sleep, good food, massage and my personal favorite indulgence – (other than wine) taking Infrared saunas. They help to detox the body and take time out digitally. I like to turn off that damn phone and just be, play music or listen to my rain app.
We cherish life milestones for a reason, whether to celebrate or to evaluate our lives. How important is this to you and what advice would you give to women moving towards their milestone year?
I have always had the view that life, with all its weird, wonderful and challenging times needs to be embraced. If it's a milestone age that you're celebrating, grab it with both hands and love every second of sharing it with friends and loved ones. Create memories and remember that the past has helped you be who you are. As corny as it sounds LIVE in the moment. Be reminded that others are not as fortunate.
Have you ever taken a holiday specifically for your well-being? If so where did you go and what did you do?
I try to do this once a year, its so important to reset your mind, your body, your values and to take time out for yourself. Reconnecting with who you are and what you want is extremely valuable. We are living life in warp-speed and taking no time to revaluate how we live and care for our self.
I go to a retreat called Kamalaya in Thailand. The people, the location, the amenities, the food and the therapies all work for me. But you don't have to travel that far, GAIA in the Byron Hinterland is a perfect getaway for a short retreat. Queensland has some spectacular escapes as well. Weather its three days or ten…every minute is worth looking inwards and taking stock.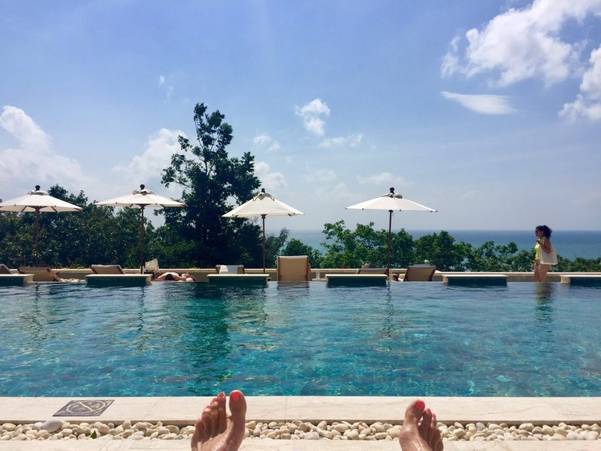 Deborah at Kamalaya

Every woman's idea of self-care is different, please tell us about yours?
I like to live life and I'm no angel…for me it's about trying to maintain a sense of balance. I like to schedule time for the important things like looking after my health and socially by organising things with friends and family. I need social interaction. You must be realistic about what's possible, push the envelope occasionally and know when to pull the blind down and take time out.
Want to tell your story? Reach out to us via This email address is being protected from spambots. You need JavaScript enabled to view it. and be featured as our next strong, healthy woman.