Strong, Healthy Women Interview Series: Danielle Knight
Created: 15 March 2019

15 March 2019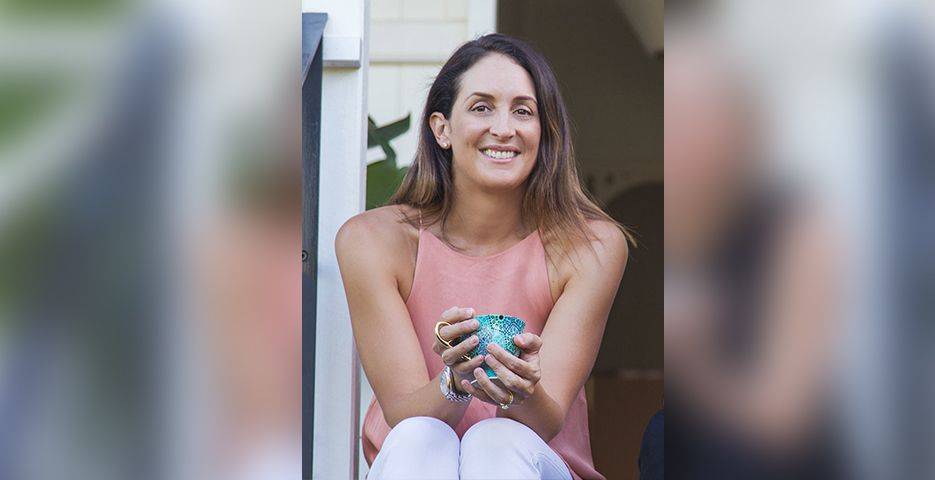 Danielle Knight left her HR career in the IT industry to set off on a new challenge to start a business by combining her organisation skills with her creative streak. Today, Danielle focuses on the daily operations, from production management and customer service to logistics and managing partnerships, keeping the business focused on the best ways to help change the way we fall asleep.
Find inspiration as we talk to Danielle Knight in our #StrongHealthyWomen interview.
---
Hi Danielle! Thank you for being part of the Health and Fitness Travel, Strong, Healthy Women Interview Series, where we are shining a light on the importance of self-care, not as an indulgence but a necessity to reduce stress and general health issues.
What does your ideal day look like? Any non-negotiables to kick-start your mornings?
An ideal day for me is one where at the end of the day I feel that I have acomplished everything I had set out to acheive.  It may not always go to plan, but I like to go into each day with goals that I wish to complete. 
My moring ritual sets up my day.  I aim to exercise by walking, swimming or pilates.  I also make sure to have some time just for me, wether that is meditating or just sitting quietly planning my day ahead.
Can you share a time when you felt your well-being was challenged in the past and what you did to overcome it?
When we started our business my children were still quite young.  So it was quite a juggle, and at times I felt quite overwhelmed and stressed.  But I realised that it's all about balance, and not being too hard on yourself to achieve everything all at once.  The key for me was to ask for help when I needed it and to also make time for myself where possible.
What does wellness mean to you and how do you keep this at the forefront when life gets unavoidably busy?
Wellness for me is both physical and mental well being.  One doesn't work without the other. 
Exercise and eating well has always been a great way for me to gain energy and also clarity.  It is important for me that I always try to priorisie it in, so that I feel like I am at my very best.
Have you ever taken a holiday specifically for your well-being? Can you share what the experience was like?
Sadly I haven't, but I would love too!  I have read about so many amazing retreats that I would like to expereicne.  I think it will have to be a goal for 2019!
Every woman's idea of self-care is different, tell us about yours?
My self care is making sure I prioritise time for me.  With running a busines and having a young family, you can sometimes loose sight of your own self care when looking after everyone else.
I aim to exercise, eat well and also treat my self from time to time.  That may be a facial, catching up with with friends or just just taking time for myself.  It's all about balance for me!
Want to tell your story? Reach out to us via This email address is being protected from spambots. You need JavaScript enabled to view it. and be featured as our next strong, healthy woman.