Strong, Healthy Women Interview Series: Dahlas Fletcher
Created: 05 April 2019

05 April 2019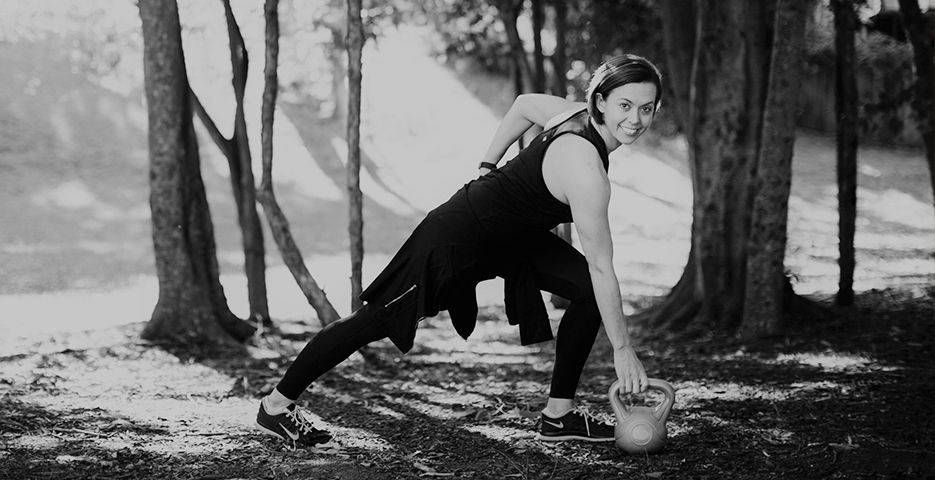 Dahlas Fletcher is one of Australia's most respected and successful Certified Pregnancy and Post Natal Trainers. Her combined experience as National Marketing Manager, a mother to 3 young children, and over 20 years experience working as Group Fitness Instructor and Personal Trainer all inspired her to create Bodyfabulous.
Her goal is to help you be the happiest, most fabulous version of yourself, inside and out. By providing real solutions, that she has personally used before, during and after her own 3 pregnancies.
Find inspiration as we talk to Dahlas Fletcher in our #StrongHealthyWomen interview.
---
Hi Dahlas! Thank you for being part of the Health and Fitness Travel, Strong, Healthy Women Interview Series, where we are shining a light on the importance of self-care, not as an indulgence but a necessity to reduce stress and general health issues.
Is there such a thing as a typical day for you and what does that look like?
A typical full weekday for me normally looks like this…
- Alarm goes off at 5.15am and I am up ready to meet my first PT client of the day by 6am
- As I drive to my early morning clients I normally listen to a podcast and sip on my protein boosted iced coffee drink
- After my client's session I am back home by 7.20am (hubby leaves for work) then I am back into "mum mode" where I get my 3 kids aged 7, 9 and 11 all ready for school - we all normally eat eggs on toast for breakfast.
- School drop off is normally done by 9am, then I check and answer emails / calls/ social media queries for 30 mins until my next client starts at 9.30am.
- Most days between 9.30am and 1.00pm I do my mobile personal training sessions. I visit pregnant and postpartum women to train them in the comfort of their own homes. About 2 – 3 times a week I also instruct a morning Group Fitness Class including Pilates, Spin or BodyPump during this time.
- By 1.30pm I am normally home and have lunch (usually dinner left overs, a salad or a wrap packed with chicken and salad followed by a herbal tea) and I spend time again responding to emails, writing clients programs, working on blog, filming fitness videos and scheduling social media and I am also in the process of developing an online Pregnancy course so I try to squeeze this in when I can.
- By 2.30pm I am on the road again (sipping on another protein smoothie here is one of my favourites) for school pick up and then the kids normally have after school activities so we don't get home until 4.30pm, then it's onto homework and dinner for everyone.
- Hubby is normally home by 6.30pm so 2-3 nights a week I head back to the gym when he gets home, as often have a PT client, instruct a class or attend a Vinyasa Yoga session for myself!
- Then it is home by 8.30pm, I shower make myself another cup of herbal tea (together with a couple of squares of dark chocolate) then jump into bed, I try to journal, read or listen to a short meditation as it always makes me sleep better!
My days do vary depending on how booked I am with clients. So, if I do have more space in the day I try to make time for a 20 min walk, weights session or swim or spend time at my kids school for their activities. I also try to check in weekly with a Facebook Live workout or chat with my Facebook Community Group #BFABSQUAD
Can you share a time when you felt your well-being was challenged in the past and what did you overcome it?
When I first became pregnant I really felt my well-being was challenged – my body was changing in ways that I found overwhelming and I had never felt so exhausted in my life, during my first trimester. As an active person, wanting to spend all day on the couch not moving was very foreign to me !
My first pregnancy was 11 years ago so at that time, comprehensive information about exercise during pregnancy was not very accessible. I was keen to continue instructing my same classes and working out at a similar intensity without compromising my baby's health and my own recovery post birth. However, despite having over 20 year's experience in the Fitness industry I didn't feel confident and I also discovered other fitness professionals could not give me any solid advice about what I should and shouldn't be doing as my pregnancy progressed. 
That's when I decided I really wanted to specialise in Pregnancy and Post Natal Exercise. I spent over a year obtaining my certifications with Women's Health Physio based Melbourne, during this time I worked with a variety of pregnant and postpartum women who had a different levels of fitness and a diversity of conditions. I learned real solutions and felt empowered especially applying these to my 3 own pregnancies. From there, my business Bodyfabulous Pregnancy Fitness was born as my passion is to help all women cherish their bodies during and after pregnancy.
What does being healthy mean to you and how do you keep this at the forefront when life gets unavoidably busy?
Being healthy to me means using exercise as a fabulous way to honour and connect to our bodies rather than just a tool to change it!
When life becomes busy, I have learned that if I have had an "intense day" that adding an intense exercise session to that day does not benefit me. I just end up feeling more depleted and less motivated ! As a fitness professional it personally took me some time to get to grips with this as I loved adrenaline fuelled workouts and if I wasn't sweating, I thought I wasn't doing enough.
However, as a busy working Mum of 3 I have learned creating some down time is essential to my health. When you think about it a class like HIIT (high intensity interval training) has intervals in it, these workouts only work as there is downtime and rest within them. It is unhealthy and unsustainable as women to think we can continue at "high intensity" 24/7. It also means our bodies cling to fat due to high cortisol and stress hormones. When you lower this and tune into what your body actually needs, you create balance and more space for consistent sustainable movement which is the key to long term health.
Have you ever taken a holiday specifically for your well-being? Can you share what the experience was like?
As my husband and I both have busy careers we love to plan holiday's that allow us to re-connect as a family but also keep us active. We both met as snow-ski instructors, so we love taking our family on ski holidays. Being active and skiing with our kids in the snow is magic ! Best of all the village where we ski is "off the grid" with no phones and wifi, is beneficial for all of our wellbeing.
Every woman's idea of self-care is different, tell us about yours?
Moving your body is a beautiful form of self-care, however the physical changes of pregnancy and birth can cause so many women to lose a connection to their bodies. However, with support and safe effective training, this connection can improve in pregnancy and beyond. My complimentary core training guide is a great place to start -during any trimester of pregnancy and postpartum (if you have medical clearance to exercise) grab it here. Pregnancy and post birth is such a precious time as every woman's motherly instinct kicks in. If you can learn to trust and tune into this it creates a wonderful opportunity for creating a strong body and positive mind body connection, which I believe is crucial for every woman's long-term health and wellbeing.

Any questions connect with me on social media (links below) or in my Facebook Community Group.
Want to tell your story? Reach out to us via This email address is being protected from spambots. You need JavaScript enabled to view it. and be featured as our next strong, healthy woman.