Strong, Healthy Women Interview Series: Cassie Mendoza-Jones
Created: 28 September 2018

28 September 2018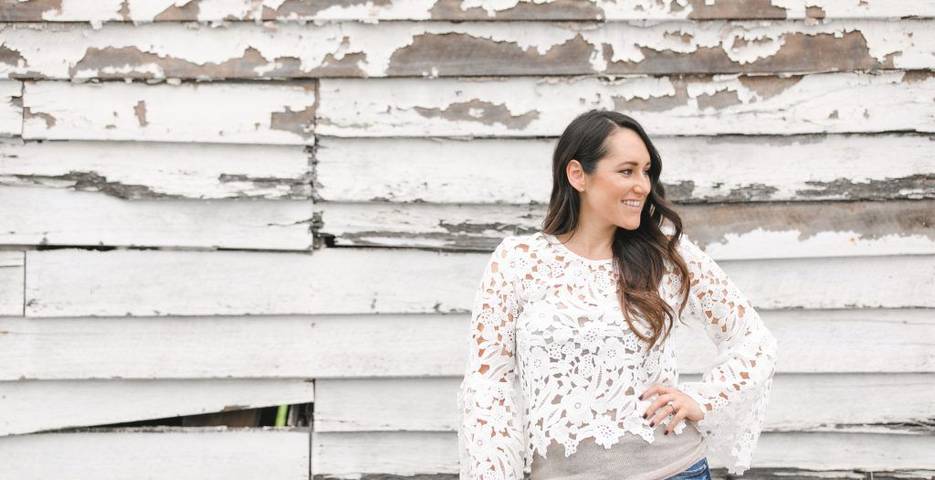 Cassie Mendoza-Jones is the bestselling author of You Are Enough and It's All Good (Hay House), the creator of the Love What You Create Workshop, and a kinesiologist, business alignment coach, naturopath, writer and speaker.
Hi Cassie! Thank you for being part of the Health and Fitness Travel, Strong, Healthy Women Interview Series. Where we are shining a light on the importance of self-care, not as an indulgence but a necessity to reduce stress, overwhelm and general health issues.

While each day can be different, can you have any rituals to start or end your day?
While I loved to be organised, I don't necessarily stick to any kind of morning ritual except that I start most days with exercise; be it yoga, a walk, pilates, or a strength class, I feel my best and do my best work if I've been able to exercise before anything else. Although in saying that, there are some days that I end with an afternoon yoga class, so it really just depends! Oh and coffee, coffee is my morning ritual. I also love to pull an oracle card or two before I sit down to work.
In the evenings, I'll make tea after dinner and I always wind down by hopping into bed and either watching a show and then reading (fiction on my Kindle), or simply reading. I love to read fiction before I fall asleep; it helps to turn my mind off so I can fall asleep really easily.

Can you share a time when you feel your health and well-being has been challenged in the past and what you have done to overcome this?
Several years ago, while starting and building up my business, I found myself burning out. I was getting heart palpitations which were frightening, saying yes to everyone and everything and feeling so resentful, and running on pure adrenaline.
The first thing I did—after getting referred to a cardiologist to ensure there was nothing actually wrong with my heart—was make up a big bottle of herbal medicine. I made myself a tonic that would soothe anxiety, balance my mood and energy, calm my heart palpitations, and help my body adapt to stress better.
I also started saying no to things and this really helped my energy levels (on a mental and physical level). I went to more yoga classes, and often tried to get to the midday class so that I had to have a long lunch break. I also added in some more acupuncture and let myself do less, asking for support where I needed. As soon as I implemented these changes and created healthier boundaries, my heart palpitations stopped and my mental clarity and energy returned.

What motivates you to prioritise your health and wellbeing?
It's a combination of wanting to feel the best I can, mentally, emotionally, physically and spiritualty, and looking after myself in a variety of ways is how I do that.

How do you keep this at the forefront when the many challenges of everyday life become overwhelming?
It's easier to prioritise looking after yourself when you remember that it's one of the best things that supports you in overcoming challenges and the overwhelm of everyday life; if you're feeling supported, grounded, and full (in the best ways possible, through looking after yourself in whichever way feels good to you), you can alleviate stress, support your mood, change your perspective and make life feel easier and more enjoyable. And when life is simply feeling like it's too much, self-care can be retreating from the world, drinking a big glass of red, and knowing that tomorrow is another day.

Have you ever taken a holiday specifically for your well-being? If so where did you go and what did you do?
I find almost every holiday is for my wellbeing, but yes I've taken a holiday for my wellbeing in my own way by going on solo writing retreats! I've been to Byron Bay to edit each of my two books, and I'm heading back soon to finish/edit my third book. I also went on a short solo trip to the mountains after having a miscarriage, to unwind, drink red wine in a bubble bath, walk the beautiful green trails, and have some time to myself, which was lovely.

Every woman's idea of self-care is different, tell us about yours?
A mentor once told me this and I've always remembered it; she said self-care is whatever you need most in the moment. Sometimes what you need is to head straight to that yoga class, and sometimes what you need is to cancel all your plans, and eat Vegemite sourdough toast in bed with Netflix. (Peanut butter toast works too.)
Want to tell your story? Reach out to us via This email address is being protected from spambots. You need JavaScript enabled to view it. and be featured as our next strong, healthy woman.