Strong, Healthy Women Interview Series: Caroline Guillemain-Brunne
Created: 21 December 2018

21 December 2018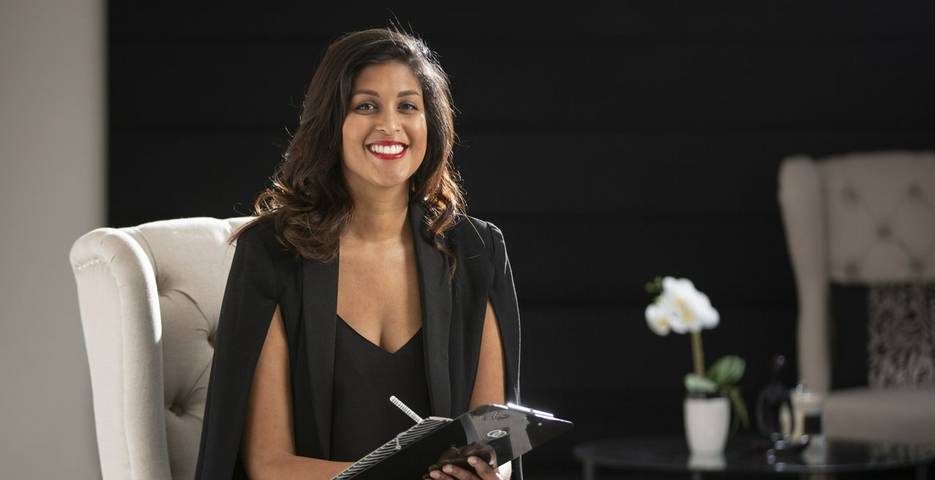 Caroline, founder of Organise.Curate.Design. She has over fourteen years experience in the events industry, having managed a range of major internationally recognised events and exhibitions throughout Australia. She has rapidly become known as one of the most qualified and sought-after event managers in her field.
Throughout her career in the events industry Caroline has been continuously recognised for her efficiency and professionalism when looking after client's needs in the field. She is known for her ability to meet her client's expectations whilst managing a large deployment of staff and working closely with key stakeholders.
Using these skills Caroline launched Organise.Curate.Design. in July 2017 to assist clients find work life balance in and gain control of their to do list. Caroline does this by managing their life admin and easing their workload as their Life Assistant.
Find inspiration as we talk to Caroline Guillemain-Brunne in our #StrongHealthyWomen interview.
---
Hi Caroline! Thank you for being part of the Health and Fitness Travel, Strong, Healthy Women Interview Series, where we are shining a light on the importance of self-care, not as an indulgence but a necessity to reduce stress and general health issues.
Is there such a thing as a typical day for you and what does that look like?
https://www.instagram.com/p/Bq9o5kFgBU1/
I try to start each day with a cup of tea, I'm fortunate that my husband brings me tea in bed most mornings – lucky me! I start my day off slowly, taking my time and trying not to rush. The key to that is being prepared the night before. I often write a to do list in the evening and have a clear understanding of what my next morning will look like. If I wake up and feel well rested and in control, I can then tackle anything unexpected the day will throw at me.
Can you share a time when you felt your well-being was challenged in the past and what did you overcome it?
I have been classed as a workaholic in the past, which isn't a title I wore with pride, especially whilst raising two children and attempting to have healthy fulfilling relationships. At the peak of my workaholic days I was short tempered, incredibly emotional and sacrificing my well being for success in my career. The first step in overcoming this time in my life was to stop, to take a well-earned holiday and to reassess what was most important to me in my life. What did I want my legacy to be and what changes did I need to put in place to be the healthiest best version of myself? Over time, I took steps back from my career and made self-care a top priority. This enabled me to fill my cup, to be able to give more to the people around me.


What does being healthy mean to you and how do you keep this at the forefront when life gets unavoidably busy?

https://www.instagram.com/p/Bq_QtYSAIof/
Healthy for me is a mindset. Taking the time to listen to my body and being kind to myself. There are days when I don't sleep as much as I should, move as much as I should or eat as well as I should. There are days where I put all of those things at the top of the priority list. Being kind to myself and remembering sometimes things just don't work out the way I plan is the most important thing. I always remember to start again tomorrow and to do the best with that skills and resources I have.
Have you ever taken a holiday specifically for your well-being? Can you share what the experience was like?
I attended the Golden Door health retreat earlier this year. The timing was very specific as I stepped out of a stage in my career and moved away from the workaholic title. It was an opportunity to disconnect from the world and focus on reconnecting with myself, setting a new way of thinking and putting myself and my health back on the priority list. The skills I gained during that time were priceless and I highly recommend the retreat to anyone who is looking at immersing themselves in their health and well-being.


Every woman's idea of self-care is different, tell us about yours?
I founded Organise.Curate.Design. as a way to encourage people to have their self-care as a key focus in their lives. With a strong emphasis on easing mental load and outsourcing tasks where possible. I'm a big believer in asking for help and calling on your community to support you through every stage of your journey. I am fortunate to assist clients daily, as their Life Assistant in finding balance by taking items off their hands, in turn gifting them time to focus on their self-care and the things most important to them.
Want to tell your story? Reach out to us via This email address is being protected from spambots. You need JavaScript enabled to view it. and be featured as our next strong, healthy woman