Strong, Healthy Women Interview Series: Aroosha Nekonam
Created: 11 January 2019

11 January 2019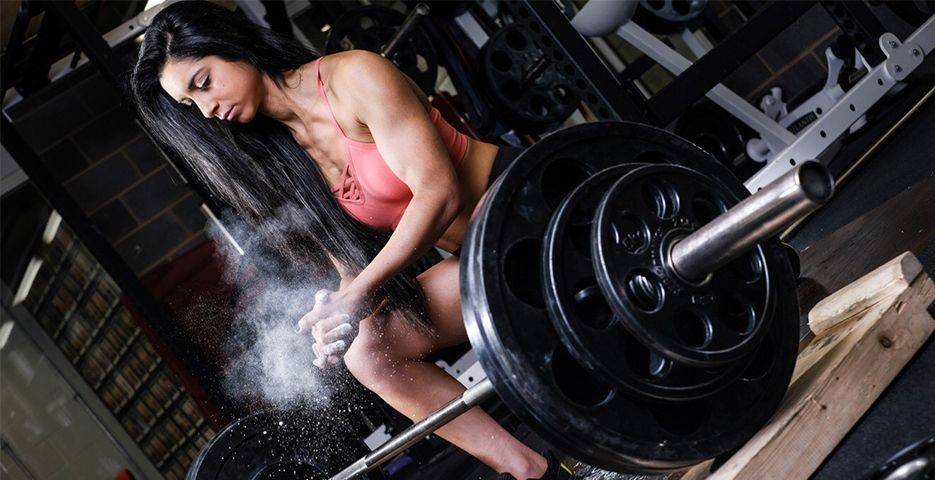 Aroosha Nekonam is a 28-year-old Personal Trainer from Aberdeen, Scotland. She currently works at Ultimate Performance, the world's leading personal training business. She is passionate about improving her clients' quality of life through proper nutrition and exercise.
Find inspiration as we talk to Aroosha Nekonam in our #StrongHealthyWomen interview.
---
Hi Aroosha! Thank you for being part of the Health and Fitness Travel, Strong, Healthy Women Interview Series, where we are shining a light on the importance of self-care, not as an indulgence but a necessity to reduce stress and general health issues.
Is there such a thing as a typical day for you and what does that look like?

My days vary a lot during the week depending on clients and meetings, but an "ideal day" would look something like this:
First I wake up (typical time 5.30am) with a large glass of lemon water to get hydrated.
Then I would go to the gym and train myself. Then a full day of training clients at Ultimate Performance, emails, writing, blogging etc.
Obviously, there will be breaks in my day where I will eat - no set times, just when I have a gap between clients. I always prepare my meals the night before so that I have them ready when I need them!
I always tell my clients at U.P. to do the same, it saves so much time and your day will just go so much smoother with one less thing to think about.
Once I have finished work, I will head home, prepare everything I need for the next day.
Read a book or watch a little television with a nice cup of tea. I catch up on any client admin work and then get ready for bed.
Can you share a time when you felt your well-being was challenged in the past and what did you overcome it?

It's no secret that I suffered from anorexia nervosa, for 6 or 7 years, but it really took hold in 2013/2014 and I lost a lot of weight and became dangerously unhealthy, mentally and physically.
This was my biggest challenge, as I wanted to give up on myself.
However, with the support of my family and professional therapists, I managed to recover and come out of it stronger than ever.
The actual disease itself was not the biggest challenge, however, interestingly and what I want most people to understand about eating disorders is that the recovery process is the biggest challenge, because you are fighting a battle with yourself every day.
My recovery took a year and I have only ever looked back in order to help others and spread awareness.
I am in a much happier healthier place now and I understand that I had to go through that in order to face my demons that I had been suppressing for years and years. It was inevitable and I am proud to say that I pushed through it and beat it.


What does being healthy mean to you and how do you keep this at the forefront when life gets unavoidably busy?

To me, being healthy has both a mental and physical aspect - one cannot exist fully without the other. When life gets on top of me (which it does some days because I am human) I try to remember that tough times don't last and this difficult time will pass. I just need to keep my head above the water and be kind to myself.
I used to struggle with this idea of being perfect at everything all the time, but in reality this is impossible, I can only do my best and do everything with a full heart and sound mind.
So, to me, being healthy is being the best "you" you can be, every day. If there are particular days where you need to dial it down, then do that.
Be mindful and intuitive with how you feel inside and out and adjust your day and thoughts accordingly.
Always smile at least a couple times a day, it's amazing how it just brightens your mood.
Have you ever taken a holiday specifically for your well-being? Can you share what the experience was like?
I went on a yoga retreat to Marbella in Spain by myself a few years ago after my anorexia recovery. I wanted a week away from everything - phones, emails, work.
It was in the hills, secluded and it was perfect.
Every day I just did what I wanted to do, mixed in with some yoga and the most amazing food!
It was liberating and also scary being left with my thoughts alone, but I did it to almost challenge myself and my recovery. Was I in a place where I could be alone with my thoughts and not relapse?
I enjoyed the week so much and learned so much about myself in the process.
Just taking that time for me was so important, I would definitely like to do it again.


Every woman's idea of self-care is different, tell us about yours?
Self-care comes from loving yourself wholly and unconditionally. 
You cannot expect another to treat you with love, respect and care if you cannot show it to yourself.
Equally, you cannot give that love and care to others until you have learned to give it to yourself.
Life is full of challenges, stress and anxiety and we are all in control of our own attitude and thoughts.
We cannot change what happens to us daily, but we can change how we react to it.
Self-care comes with being self-aware.
Want to tell your story? Reach out to us via This email address is being protected from spambots. You need JavaScript enabled to view it. and be featured as our next strong, healthy woman