Strong, Healthy Women Interview Series: Angie Stone
Created: 15 February 2019

15 February 2019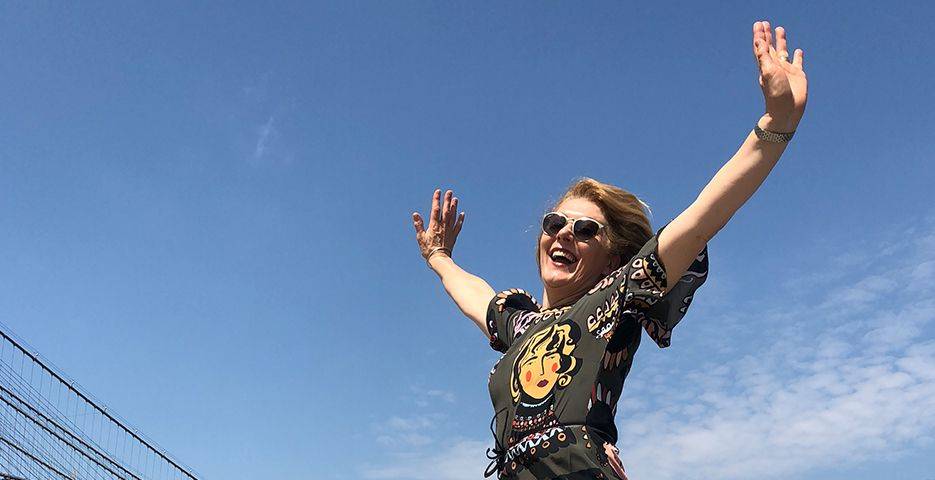 Angie Stone is a nurse, wife, mother of 2 children and for 14 years, lived and worked around the world. She is also the co-founder of Creative Cities 21, a travel company that re-energises people with creative learning escapes to great cities of the world. With her health background and awareness of the benefits of more creativity in people lives, this is a new way for her to help people with a fun and holistic approach to wellness.
Find inspiration as we talk to Angie Stone in our #StrongHealthyWomen interview.
---
Hi Angie! Thank you for being part of the Health and Fitness Travel, Strong, Healthy Women Interview Series, where we are shining a light on the importance of self-care, not as an indulgence but a necessity to reduce stress and general health issues.
Is there such a thing as a typical day for you and what does that look like?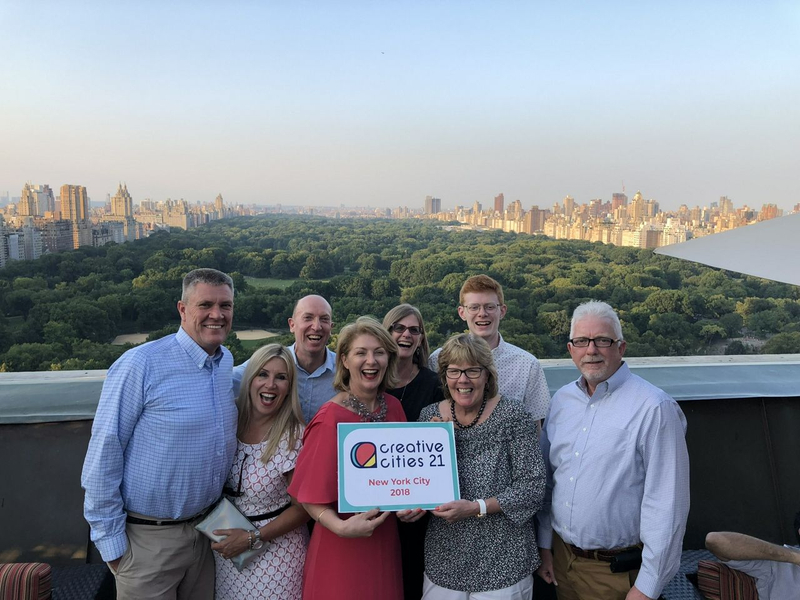 I guess so.  There is always a variety of activities to do with Creative Cities 21, whether connecting with new participants, or finalising content with our partners in New York City. I also have a number of shifts as a nurse in two dermatology clinics that provides another chance to meet and help people.
Most days start with a brisk walk with our 18-month old pooch Simi and ends cooking wholesome dinners for the family. (I am Italian and love to cook!)
Ideally, I fit in a little me time, with either a swim, yoga session, gym class, a walk with a friend, or if I have an afternoon free - a painting class!
Can you share a time when you felt your well-being was challenged in the past and what did you overcome it?
Recently, I had some knee and back issues, leaving me in quite a bit of pain. Preferring to avoid pain killers, I committed to renewing my love for swimming which, lucky for me, was the prefect tonic. It was also great for general fitness and I have maintained that in my weekly fitness routine.
What does being healthy mean to you and how do you keep this at the forefront when life gets unavoidably busy?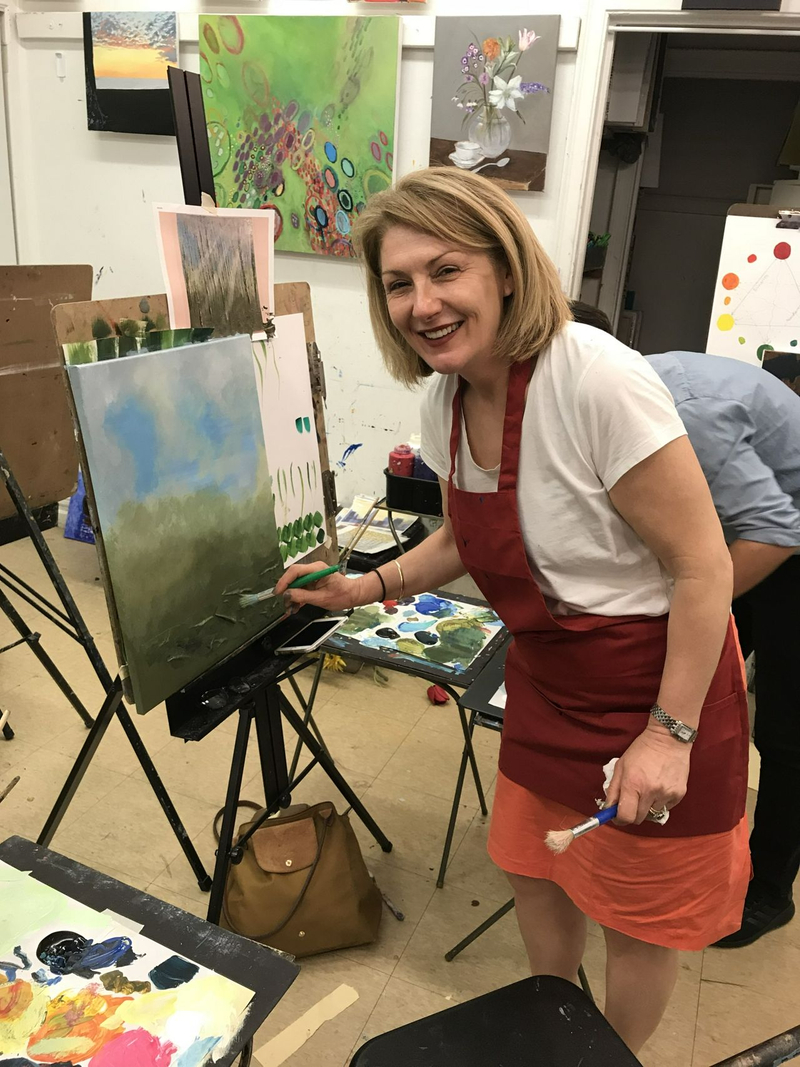 I like to approach being healthy holistically, including physical, emotional & spiritual wellness.
During the really busy times, I eat a variety of balanced meals, as well as fit in some exercise. At the end the day I will read and then finish off with some mindful meditation. It helps me wind down to rest, relax and recharge.  
Importantly, being healthy also includes finding the time to connect with my family and friends, that might also include some wines and late nights!
Have you ever taken a holiday specifically for your well-being? Can you share what the experience was like?
In 2017 my husband Jeremy and I went to New York City for 7 weeks.
It was an opportunity to immerse ourselves in an energetic, innovative and creative city whilst developing some new skills, so we put together our own creative learning experience.
Jeremy enrolled in an acting course to help him hone his communication and presentation skills.
I practised yoga every day and went to sketching classes. We both did painting classes so we could create some "masterpieces" to hang on our walls at home.
We also committed to getting to know one new person for every day we were there, so we could learn and be inspired by people's stories.
We lived like locals, explored like tourists and learned with the freedom of 5-year olds!
The experience was so transformational, we thoughts others would benefit. We came home, researched experiential learning, the power of creativity and wellness travel and decided to set up our business - Creative Cities 21.


Every woman's idea of self-care is different, tell us about yours? 
Self care is so important, so vital for everyone in staying happy & healthy.
My idea of self-care is to be present as I surround myself with people and enjoy the experiences that make me smile.
Some days self-care is walking with a pal around the beautiful Botanical Garden and chatting non-stop, or it could simply be wearing my favorite color yellow. Self-care is cooking for my friends and family and smiling while we all enjoy the meal. And self-care can sometimes be a good belly laugh in public, after throwing away your inhibitions.
Want to tell your story? Reach out to us via This email address is being protected from spambots. You need JavaScript enabled to view it. and be featured as our next strong, healthy woman.