Strong, Healthy Women Interview Series: Amanda Greenbaum + Olivera Markovic
Created: 09 July 2020

09 July 2020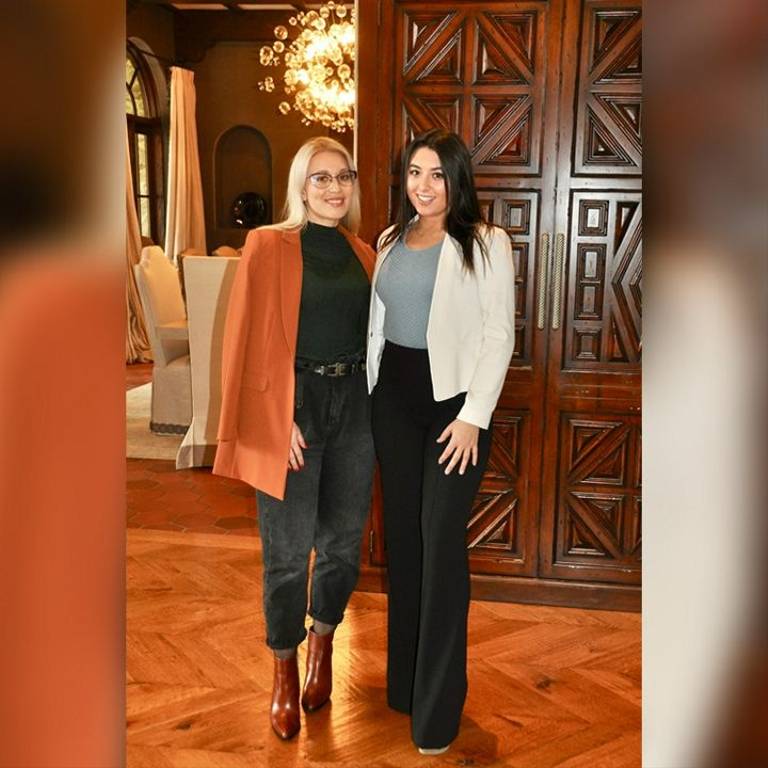 The first of its kind, the annual Millennial Wine Beer & Spirits Competition was founded by Amanda Greenbaum and Olivera Markovic, millennial women themselves who have already made big waves in the wine industry. Amanda is the Vice President of AJA Vineyards, a winery located in the Malibu Coast American Viticultural Area which has been harvesting grapes and producing wine since 2011. Equally impressive, Olivera, a lifestyle tech entrepreneur, is the former Wine Director at Taste It Wines, a global winery that produces more than 90 wines and distributes their patented bottles to more than 200 luxury hotel properties around the world. Amanda and Olivera joined forces to elevate their love for the adult beverage industry to new heights and continue inviting like-minded producers to get involved and feel empowered. Learn more at: millennialcompetition.com
---
Thank you for being part of the Health and Fitness Travel, Strong, Healthy Women Interview Series, where we are shining a light on the importance of self-care, not as an indulgence but a necessity to reduce stress and general health issues.
Is there such a thing as a typical day for you and what does that look like?
AG: I really try to keep a schedule because running two businesses can get complicated. Usually I start work between 8:30 and 9 am and go until about 5-6 pm. Days change though and I have found myself often working a few hours on Saturdays or Sundays doing virtual tastings, social media or just prep-work for the next week. But I really believe in a work-life balance. It's the only way to stay sane!
OM: I have a morning ritual and it's my morning coffee and a walk around the block. It actually wakes me up properly and gets my energy flow going. As Amanda, I also need a schedule to stay on track, but I always find time to catch up for a quick chat with a friend or my family. To me that detail of social connection is very important.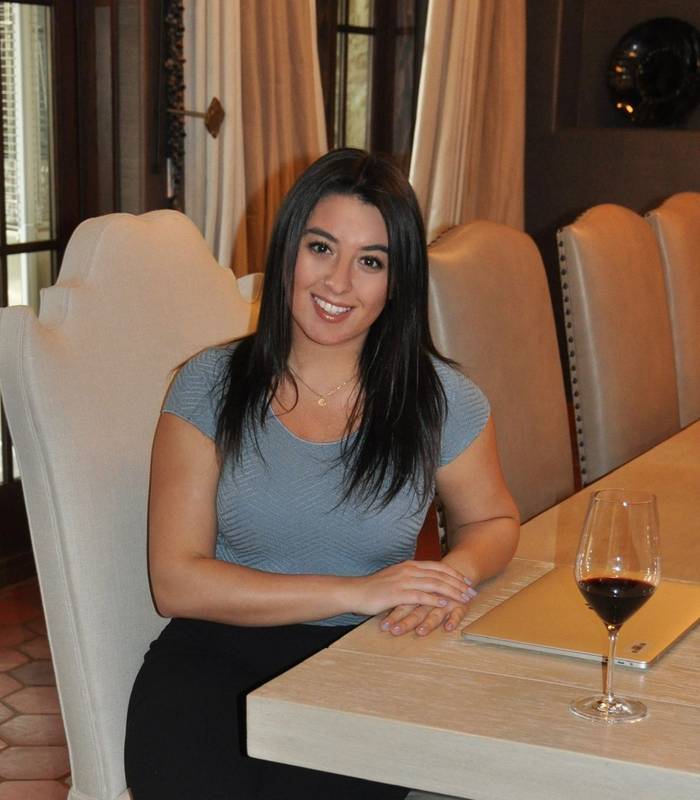 Amanda Greenbaum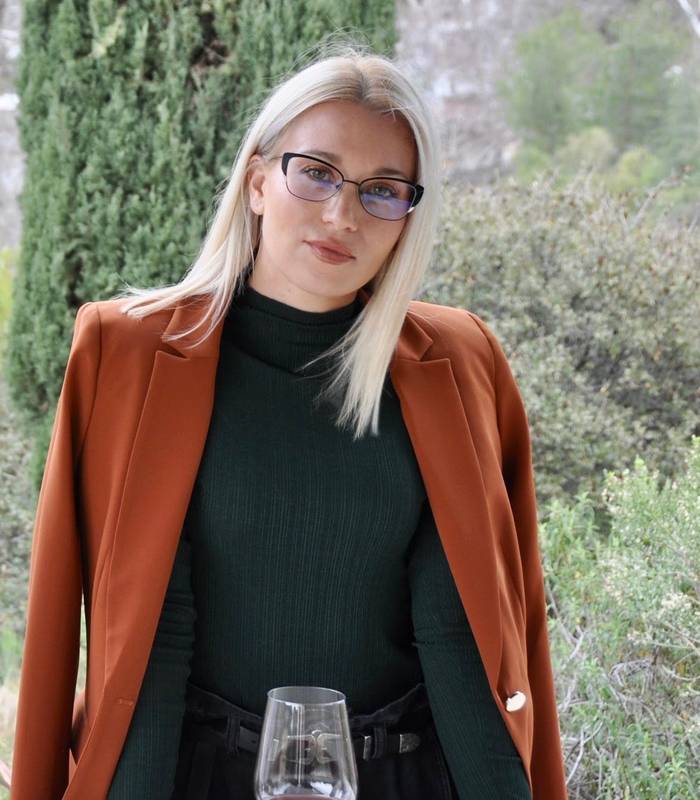 Olivera Markovic
Can you share a time when you felt your well-being was challenged in the past and what did you overcome it?
AG: Weirdly enough I felt like I was working out too much and not sleeping enough. I would go to the gym 5 days a week and then socially drink with friends on the weekend. So I decided to cut my gym time to 3-4 days a week and I've been smarter about listening to my body. If I'm too tired, I just don't go out, or I sleep in.
OM: There was a time I felt constantly tired and mi digestion was somewhat off. After a few doctors visits I figured it was related to the food, so I did a complete switch. It's crazy to see what a nutrtional change can do to your body. I needed to re-learn how to feed my body with the right nutrition. Everybody is different I think the best thing to do is to listen to our own bodies, they know best what we need.

What does being healthy mean to you and how do you keep this at the forefront when life gets unavoidably busy?
AG: I've had trouble with weight in the past. Nothing drastic, but I got to a point where I wasn't happy with myself. I've got an amazing trainer and gym family at M6 Fitness in Thousand Oaks and even though I don't like working out, Michelle and the team make me actually want to work out...Thank goodness for Vimeo and Zoom, I can still do it today! It helps me keep my life on track and balanced. And when I'm really busy, I always remember to take a day for myself. I feel no shame in every once in a while bingeing an entire Netflix show in bed for 6 hours straight on a Sunday or Saturday. Sometimes, you just need it!
OM: My overall life mantra that keeps me sane is music, dance and laughter. I listen to a lot of music, from the AM to PM. All kinds of genres and languages, I like even to dance in the living room by myself. It's therapeutic and gives me this kick I need to keep my brain busy with creative thoughts. It's not just a habit, for me music is true medicine. And of course - a smile. Smiling and laughing are something we need more of, especially in times like these.
And If I find myself in a stressful period I usually take some time to meditate. It relaxes me and gives me a different perspective of life which is very much needed in stressful moments.
Have you ever taken a holiday specifically for your well-being? Can you share what the experience was like?
AG: Right after I graduated college, I went to Hawaii with my family. It was the first time in so many years that I actually had nothing to do. Nothing to worry about, nothing to think about. And I was at such peace. I found myself obsessing more and more over wines and spirits. So I guess when you're in a business that you love to do even on your off time, you're doing something right. Oli and I are making it a point to celebrate our successes and I think that promotes our well-being and motivation to work hard on the Competition.
OM: Last summer I went to visit my best friend in Croatia. We all know that Croatia has some breathtaking beaches, but for me the reason I went there is to be close to her. It was very much needed and it was amazing. There is nothing more pleasant than enjoying meals with your best friend accompanied by some delicious wine and laughter. That was my perfect summer 2019! And as Amanda said, taking a moment to raise a glass together for all the hard work we are doing is fulfilling and keeps the motivation going.
https://www.instagram.com/p/B8clNH7HgC4/
Every woman's idea of self-care is different, tell us about yours?
AG: My mom always told me "Everything in Moderation." And she really means everything. Life is a balancing act. You can't pump yourself filled with vitamins and feel good. You have to eat well too, and work out, and keep your mind and body active. Sure there are some supplements I take, but I take natural supplements in moderation. You also need to have a nibble of the cookie or a scoop of ice cream, just not the whole dozen, or the whole carton! Sometimes, an apple doesn't cut it. And why eat the apple when you're going to have the ice cream anyways?
OM: I can only support what Amanda said. I believe in harmony and to get there you need to know how to balance things out. For me self-care is the time I take for myself to take care of my mental, emotional and physical health. Whether it be music to relax or dance, meditation to decompress, a quick run that gets my heartbeat up or just a casual phone call with a good friend telling each other jokes - that's something very important. Nobody is doing it anymore. I mean, let's be honest when was the last time a friend told you a joke and it wasn't an Instagram post?
Want to tell your story? Reach out to us via This email address is being protected from spambots. You need JavaScript enabled to view it. and be featured as our next strong, healthy woman.