Strong, Healthy Women Interview Series: Alison Morgan
Created: 20 September 2018

20 September 2018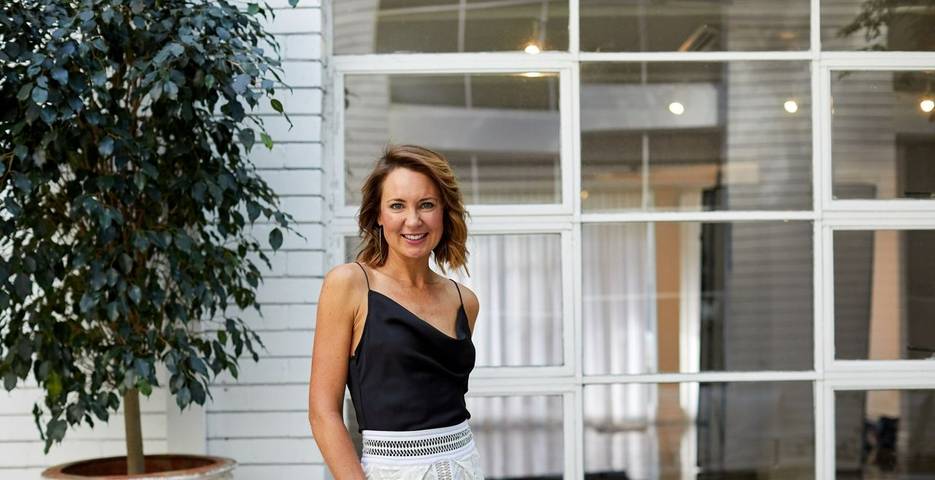 Alison Morgan is a specialist Online Business Coach based in Sydney, creating tailored Business & Marketing solutions for Small Businesses and Brands. With over 20 years experience in Marketing and 6+ years of Private Business Coaching clients throughout Sydney, Melbourne, Perth, Brisbane, New Zealand, London & America; Alison will save you time and money, fast-tracking your success.
---
Hi Alison! Thank you for being part of our Strong Healthy Women Interview Series, where we are shining a light on the importance of self-care, not as an indulgence but a necessity to reduce stress, overwhelm and general health issues.
Is there such a thing as a typical day for you and what does that look like? Any non-negotiables to kick-start your mornings?
I get up each morning at 5am to exercise. I use the Sam Wood App – 28 minutes of exercise at home and it's a great workout. I'm out the door soon after 6am to take my boys to their running training, home at 7 and at my desk by 7:30am. I Business Coach most days and sometimes I'm in meetings until 7:30pm, and often on Sunday afternoons too. 
My days vary depending on client meetings, events and speaking arrangements. It's always a full day, however I like it that way!

As a specialist business coach, what do you think are the most common wellbeing challenges your clients face when building their businesses and what is your advice to help them thrive?
The most common challenge is that we are battling the time factor. Many of my clients are extremely time poor and have a lot going on (both in business and their lives). As a result, it's extremely important to narrow the focus on areas they are working on within their business so they can be the most effective with the time they have. This is how we begin to achieve an element of balance, through creating Marketing Strategies and Processes which are driving the business forwards rather than simply keeping them busy.
I always remind them to also mark in their diary personal time & breaks. I personally mark in my diary 15 minute breaks throughout the day. This allows me to do a quick walk around the block, enjoy some fresh air and also clear the mind. Productivity then increases as a result!
What does wellness mean to you personally and how do you keep this at the forefront when life gets unavoidably busy?
Wellness is right up the top of my priority list. I'm constantly striving for high productivity, high achievement and great relationships. To even come close to this, I need to be taking care of myself. 5 minutes here and there make a difference – this is a far better approach for me rather than making it a big deal.
The way I do this is through;
daily 28 minute workouts
eating healthy foods which agree with me and allow me to feel energised
not taking on emotional burdens
keeping the house in order and
having clarity around boundaries
Have you ever taken a holiday specifically for your well-being?
If so where did you go and what did you do? Yes! I've been to several retreats – one of my favourites was AroHa Retreat in New Zealand. I still think about this retreat on a very regular basis. 
This week I'm heading to a small town in Germany called Mainz. I'm going there by myself to refresh and rest. I'll be there for 5 days, then meeting up with some friends whom I haven't seen for 20 years to go to a wedding. The second part of this holiday will be less wellbeing focused, however it's important to keep it balanced.
Every woman's idea of self-care is different, tell us about yours?
Finding out what makes you happy and relaxed, then spending time doing this. I love to walk in the fresh air, so make an effort to do this daily. Particularly on the weekend I'll walk along the beachside (Coogee to Clovelly) and Centennial Park. There's nothing like nature!
Want to tell your story? Reach out to us via This email address is being protected from spambots. You need JavaScript enabled to view it. and be featured as our next strong, healthy woman.