Strong, Healthy Women Interview Series: Ali Hill
Created: 23 November 2018

23 November 2018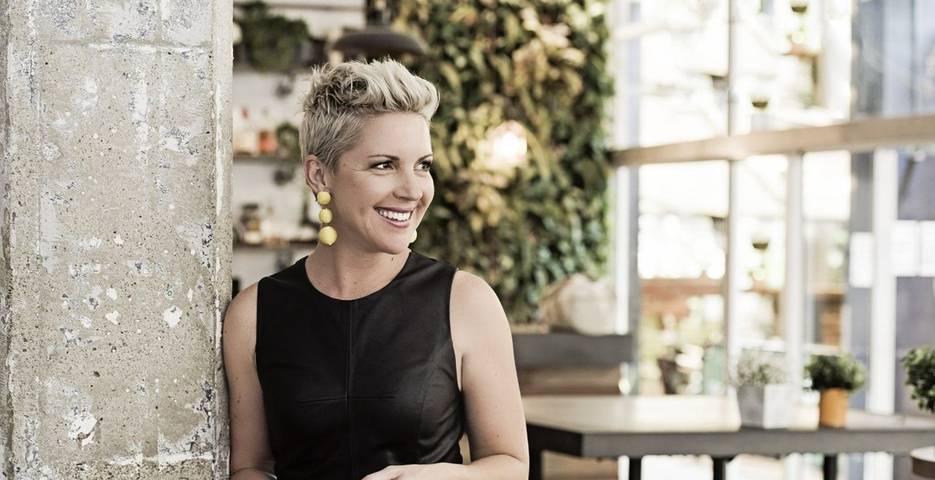 Ali Hill is the CEO of AFR Fast 100 company Pragmatic Thinking, a Psychologist, an award-winning business woman, an influential keynote speaker, producer and host of Stand Out Life podcast, regular on mainstream media, and a best-selling author. 
Find inspiration as we talk to Ali Hill in our #StrongHealthyWomen interview.
---
Hi Ali! Thank you for being part of the Health and Fitness Travel, Strong, Healthy Women Interview Series, where we are shining a light on the importance of self-care, not as an indulgence but a necessity to reduce stress and general health issues.
Is there such a thing as a typical day for you and what does that look like? 
There's not a typical day for me, every day is different depending on whether I'm working from our Gold Coast office, Brisbane office, or travelling on the road. When I do get the chance though my ideal day starts with movement, preferably a walk or run near a beach. Whenever I'm home I make it a priority to be around for school drop-off and pick-up's.

In your practice, what do you think is the most common issue your clients face and what is your advice to help them turn it around?
The work I currently do is with organisations, teams and leaders inside workplaces who are dealing with change (which is most organisations). The biggest hurdle they are facing is how they deal with the overwhelming sense of busyness and urgency whilst being both visionary and results focused. We work with leaders around the human skills that are required in their roles, everything from motivation, key-decision-making processes and how to get results from key conversations at work.
The biggest turn around in our work with leaders comes when leaders realise that the biggest impact they can have on others starts with them focusing on their own personal development.

What does being healthy mean to you and how do you keep this at the forefront when life gets unavoidably busy?

For me health encapsulates all aspects of life, physical health, emotional health, mental health, spiritual health, financial health, relationship health. There are times when some of these areas feel more 'healthy' then others, but when I feel at my best is when I'm making time for all of them.
The key to all of them is my mindset. I know when I'm beating myself up then I'll often grab for the junk food, a glass of wine and exercise is well, well down the list.
When life gets unavoidably busy I prioritise sleep, it's the key to me feeling good. The other thing that I have prioritized in amongst the uncertainty of busyness and travel is focusing on my breathing. When I find the time to do this morning and night (and during the days when I start to feel myself slip into anxiety) it changes everything.

Have you ever taken a holiday specifically for your health? Can you share what the experience was like?

Over the last few years I've taken a few of these, everything from a couple of nights in Byron on my own to spending 5 days at Gwinganna Health Retreat. Each time I've done this the guilt of taking time away from both the family and the business to do something for me has been high, but I'm fortunate to have a great husband who basically sends me off and assures me that it's worth it.
And everytime I've done it, it's been so worth it.
Gwinganna is a magical place and the last time I was there it felt like I was 'remembering' what it feels like to feel good, inside and out.

Every woman's idea of self-care is different, tell us about yours?
My idea of self-care is the combination of taking time just for me…and investing that time into something that energises me. That's my measure – do I feel better for doing it?
Again it's different depending on what else is going on in my world, self care can be everything from booking a massage, to making the time for an acupuncture session, to having a lunch-date with a best-friend, to catching my self-talk and being kinder on myself.
Want to tell your story? Reach out to us via This email address is being protected from spambots. You need JavaScript enabled to view it. and be featured as our next strong, healthy woman