Strong, Healthy Women Interview Series: Alexx Stuart
Created: 06 September 2018

06 September 2018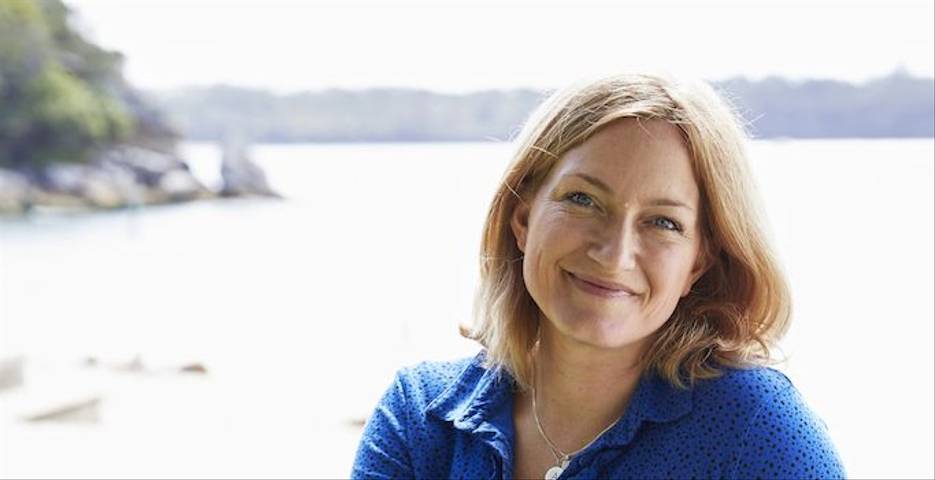 Alexx Stuart is the author of "Low Tox Life" and the founder of the thriving online education hub by the same name, made up of several e-courses, a podcast (one of the highest ranked in the health category in Australia), recipes, articles and community action resources for an ever-growing community of people wanting to be healthier and make our planet happier. She's an educator, change agent, author, columnist, speaker and consultant at the forefront of a movement that's non-judgmental and tough on the system that got us here.
---
Hi Alexx! Thank you for being part of our Strong Healthy Women Interview Series, where we are shining a light on the importance of self-care, not as an indulgence but a necessity to reduce stress, overwhelm and general health issues.
While each day varies, what would your typical day look like? Any morning routines to kick-start your day?
Firstly, thanks so much for having me to chat! My routine in the morning is largely dictated by the school drop off times, but I always, always, always do these things:
A few stretches and sun salutes.
A good tongue scrape with the Black Chicken Copper tongue scraper (honestly, it will change your life!)
A pop out to the balcony for some fresh air and a glass of water, whatever the season.
Tea and a good breakkie with my gorgeous boy.
What was your major turning point in living the low tox life and how did you overcome the challenges that came with it?
The very first turning point was finally being sick of my own BS with chronic tonsillitis. Antibiotics weren't working anymore and I needed a new solution. That's when a friend suggested a naturopath and that naturopath fixed it with herbs and a 3-day broth fast and suggested I quit gluten - that was 14 years ago before it was common so as a half-Frenchie I was horrified! I mean, croissants were a Sunday ritual, quiche!?!?
BUT, I decided to give it a go and that's what meant I had to - for the first time in my life as a 28/29-year-old - read labels on packets and not only did I realise I had to look for wheat, rye, oats or barley, but so many bizarre food additives like natural flavour, hydrolysed protein and more. That then got me thinking: What the heck is all this other stuff in there? And so it started. I felt such a big sense of injustice that all these things ended up in our food supply - factory farmed meat, additives that in the research showed adverse health effects, petroleum-based colours, genetically modified grains… It all just felt so disconnected from nature. I stopped thinking? "No I shouldn't, I'm fine" if I was offered Pringles or a Malteser, and started thinking "As If I'd touch that stuff". That whole psychological shift was such a powerful vehicle for change in my life that I then went about researching the home and body areas in the same way, and slowly and SO happily making changes.
What is your advice to people who want to make healthier lifestyle changes even when the stress of everyday life gets in the way?
I think if you really want to do it you'll find a way. We all have 24 hours in a day, so if you're not making those changes yet, it's usually because you haven't truly committed to doing it - OR - you aren't fully connected to how important the WHY is. So, if you're feeling frustrated by change not happening as fast as you'd like: Connect to something you're really really frustrated about not having changed yet. Watch a documentary or read a book about that issue / that type of product and sit with your WHY. Usually I find once that's been done, change is easy and people are super motivated to just make it happen however they can. It doesn't need to be perfect - perfection doesn't exist anyway after all, but making a start means you're on your way and it's less of a 'big thing' to tackle then, which is good for morale.
Have you ever taken a holiday specifically for your well-being? If so where did you go and what did you do?
I absolutely have. When my son was just under 4 I left him with my husband and took a solo trip to France via New York. Now I know what you're thinking, there's nothing very calming and restorative about such big cities, but New York, I had wanted to visit for so so long and had never been (well, not since I was 10 briefly) and the joy I felt watching a broadway show, as someone who did musicals throughout high school and uni, was so awesome I actually cried. It was all about getting back in touch with my musical side and when something is such a part of us, it is absolutely about wellbeing to be our true selves as much as possible, right? And then Paris, well… walking 8 hours a day and drinking it all in as a half Frenchie, again, for me was about reconnecting to my French cultural heritage and the feeling of wellbeing I experienced after 10 days there, hanging with my auntie, taking my sweet time out and about, being en route to nowhere in particular… It was absolute heaven. One of the most special little two weeks of my life after years as a wife, a mum… I think all of us need some good solo time on no one's clock but our own, every now and then. Very good for the soul.
The other memorable well-being trip I took was Gwinganna for my 40th. Blissful relaxation, a crazy amount of epic treatments and nature all around. Stunning. Heavenly. Totally restorative. It's a very special place.
Every woman's idea of self-care is different, please tell us about yours?
My idea of self-care is having enough solo time. In that solo time, I might read a book, write, walk along the beach, walk or do a yoga class so nothing particularly fancy, but as someone who speaks and teaches for a living, I know that for me to have the energy to do that, several super calm, solo moments need to happen through the week. Oh, and every now and then, I'll take myself off for a dozen oysters to a fancy restaurant. Just me. The best! Naturally, I'm doing that to ensure good zinc levels, right? ;-) 
Want to tell your story? Reach out to us via This email address is being protected from spambots. You need JavaScript enabled to view it. and be featured as our next strong, healthy woman.