Staying healthy on a business trip: Dos and Don'ts
Created: 10 November 2016

10 November 2016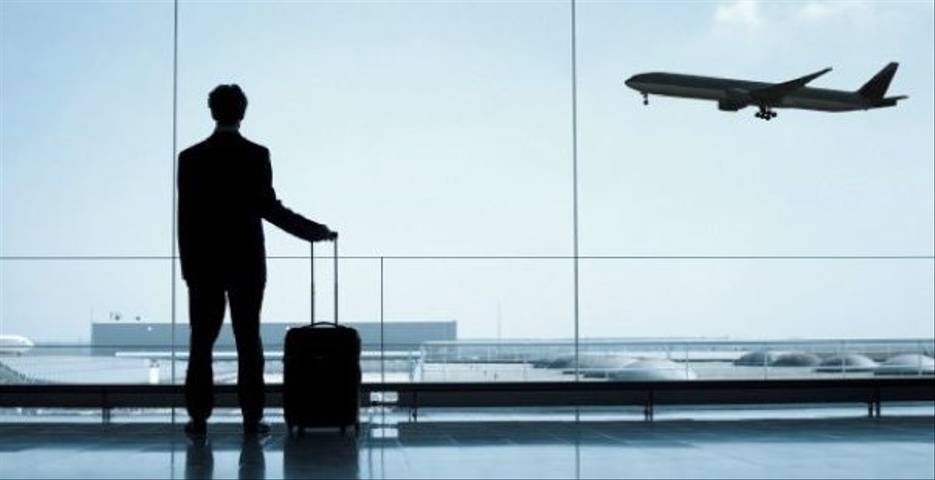 Words: Bessie Hassan
Overseas trips can be exhausting for our bodies at the best of times. And especially if you're in and out of meetings on the wrong time zone, it can be pretty easy to let your health lack in order to play catch up. So how can you make the most out of your business trip to stay healthy?



1. Eat well at the airport
Airports are one of the most difficult places to keep a balanced diet on track. Often there is limited time and there's so much fast food that it can seem like the easiest option. But if you look hard enough, there should almost always be a sneaky salad bar in the corner with fresh produce that's much better for you! Also, if you're about to head on a long-haul flight, you probably don't want to feel clogged up with fried chicken anyway – the healthier option will help you get through the flight.


2. Rehydrate
Drinking water is important at the best of times, but if you're heading overseas on a long-haul flight, you'll need to be more conscious of it. The air conditioning on planes can lull you into a false sense of security and hide thirst because it's cool. In actual fact, it dries out your skin and probably dehydrates you faster than if you were just hanging around an airport, so it's important to drink more. The same goes for aircon at conferences!


3. Make sure you're covered
In the case that you do fall sick or something goes wrong while you happen to be overseas, medical treatment can be very expensive in some places. It's important to make sure you or your company has taken out comprehensive travel insurance for your trip. This should cover you not only for illness and medical cover, but unforeseen trip interruptions like flight delay, changed accommodation, some natural disasters, or theft. If you're travelling locally, you might want to confirm your comprehensive health insurance policy is up to date.


4. Get enough sleep
Adjusting to time zones is tough at best, but when you're constantly on the go in meetings or seminars, it can be even harder! Although getting enough sleep is important, make sure you don't accidentally sacrifice your body clock for it. Even if you're only on a local trip, napping throughout the day can make it harder to get a full night's sleep later and you might end up more tired as a result. Try to find a balance and don't nap after about 4:00pm in case it throws your sleep cycle off.


5. Use your downtime
If you have any nights off from networking or corporate dinners, make sure you either use your downtime to catch up on rest, or exercise! Hotels often have gym facilities that you can use, or you could go on a run or walk and familiarise yourself with the environment. Often at conferences it's easy to spend a lot of time standing so it's a great idea to use your spare time on the move if you can.


6. Don't stress
Not planning things in advance or checking your calendar regularly enough can cause stress, which we all know can trigger more serious symptoms sometimes. Side effects ranging from backaches and headaches all the way to insomnia can really take a long term toll on your body. So when on a business trip, make sure you plan things ahead as much as possible. Budgeting can be a source of internal tension and studies have shown that stressing about finances can be bad for your health. Try to plan ahead as much as possible; not only will this prevent you from getting overwhelmed, but it should help you to schedule your sleep easily as well.


7. Watch your pace
Happy hour + networking drinks = headache (+ compromised immune system). If you're going to drink just make sure you rehydrate along the way and pace yourself! It's easy to have a few too many when chatting to colleagues or potential business partners so try to be careful. But otherwise, have fun!


About the author:

Bessie Hassan is a Money and Travel Expert at 
Australia's most visited comparison website, finder.com.au.