My Travel Marketing Internship
Created: 02 October 2013

02 October 2013

Having started my internship only 6 weeks ago, it's incredible to see how far I've come. My development can be attributed to the genuine responsibility I've been given, as well as the support of a close-knit team. Each day presents a diverse range of challenges, meaning time has flown by whilst learning lots of new skills.
After checking my emails, I examine my list of current tasks and decide on where to start my day. One of my main responsibilities is the general maintenance of our social media sites (Twitter, Pinterest, Facebook and Google+). Each day we interact with people to promote brand awareness and our range of healthy holidays. I've also been given the responsibility of starting our Instagram profile, which is well worth a look. Included in this day-to-day duty is the sorting of our imagery database. By organising images carefully, we can use them at time and place that will optimise their benefit to our brand.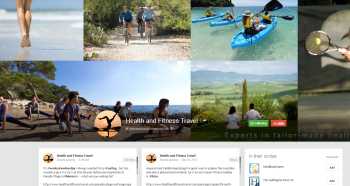 Our Google+ page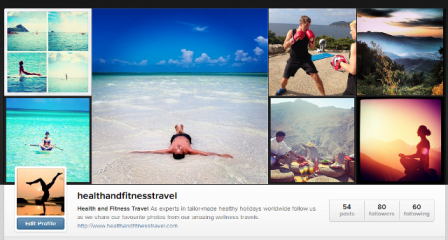 Our Instagram page

Another task has been to write a variety of blog posts that feature on our website. Having researched the topic, I am given creative scope to write fun and engaging articles and it's very satisfying seeing something I've written go live on the website. I have learnt a great deal about SEO (search engine optimisation) which is key for any web-based marketing and an incredibly useful skill to have acquired. I have also been given the opportunity to write interview questions for a leading wellness expert, so remember to check back in soon to gain some out of the ordinary advice on your health.
The upcoming launch of Health and Fitness Travel's new website has also kept me busy with a range of different responsibilities. I've spent much of my time researching and writing up new destinations as well as updating our current range of healthy holidays. In addition to this, I've been helping put together new types of product we'll be launching. Through research, communication with hotels, providers and colleagues, I've been able to have a hand in shaping new ranges of holidays we'll be bringing to you soon.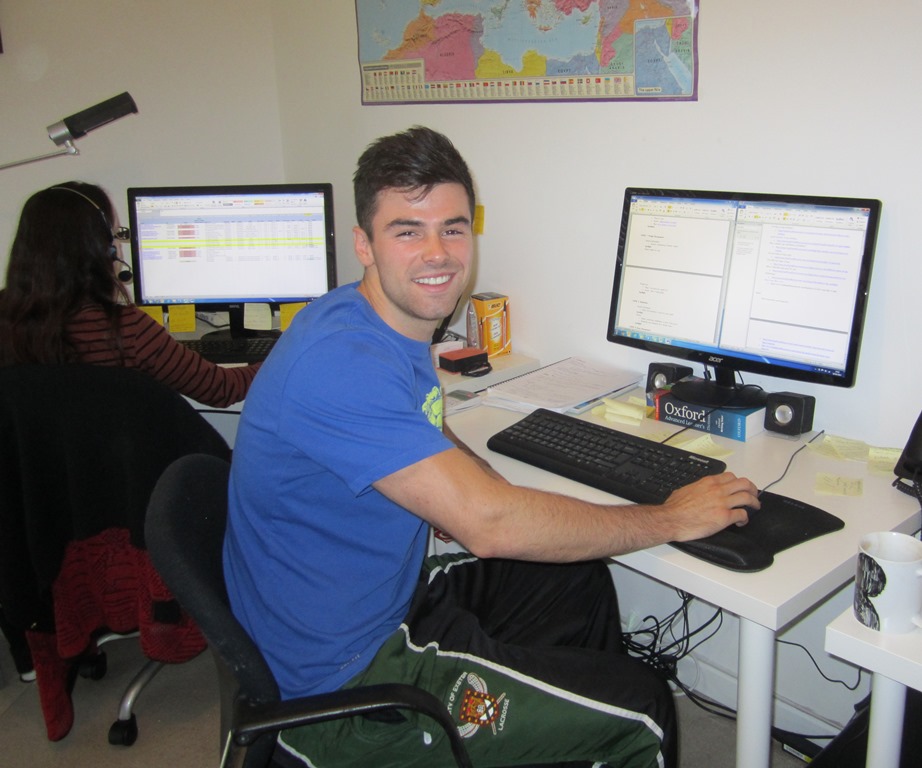 Alex at his desk at Health and Fitness Travel HQ

One of my on-going tasks has been to update our relationships with the hotels we work with. In doing so I've gained the ability to write professional emails using industry typical language and communication styles. This has improved my confidence and ability to bring my ideas across clearly. In connection to this, I've been compiling the pricing for all our current holidays. This detail orientated task meant I have become proficient with Excel spread sheets and how to read and digest complicated contracts.
A key benefit of this internship is that once given tasks and their completion date, you have the freedom to draw up your own schedule. This has allowed me to greatly improve my time management, organisational and multi-tasking skills, ensuring I complete different tasks on time. My short internship with Health and Fitness Travel has provided me with excellent transferable marketing skills, applicable not only to the travel industry, but to all industries in general. My communication skills with colleagues and clients, and business awareness have flourished.
Informal and creative writing is perhaps the greatest skill I've acquired during my internship. Previously, all my writing had been in an academic context whilst at university and school, so having the chance to write in a more casual manner and receive expert feedback has meant that I have improved immeasurably.
If you're looking for a diverse work placement that will give you real responsibility to make a difference and keep you engaged each day in a friendly office environment, then an internship with Health and Fitness Travel is for you!

Visit our jobs page to apply for our PR & Marketing Internship