Maintaining Your Health and Fitness On The Road
Created: 26 May 2017

26 May 2017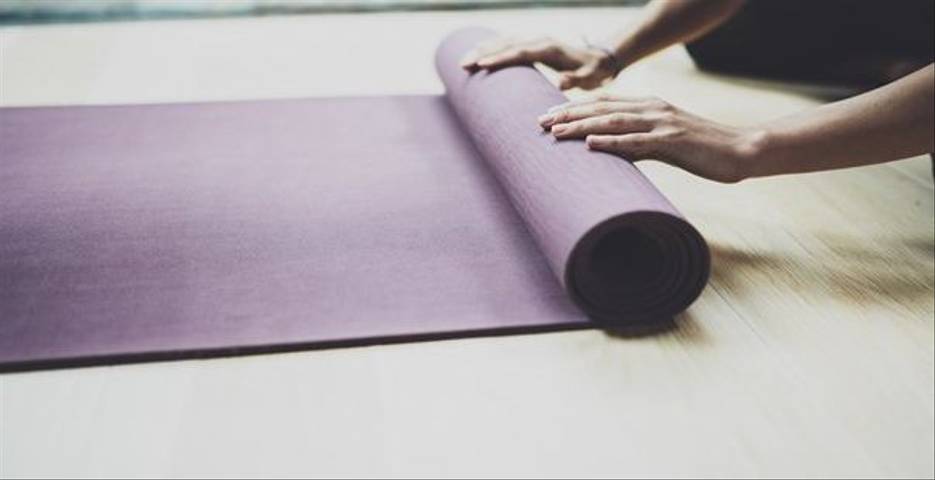 Travel often means waking up in a new destination every day, with a rainbow of culinary delights on offer along the way. But being on the road doesn't mean you need to give up your healthy lifestyle.

The keys to maintaining health and fitness are discipline, diet, and exercise. When travelling or at home, this doesn't change. The main goal is to know yourself and set your program accordingly.
These 10 easy tips will help you take your health and fitness regime on the road - and still enjoy the local cuisine while you do it!


Discipline
Self-discipline is essential. Whether at home or away, you must create an environment where your health and fitness can flourish. Carve out a disciplined plan to achieve your fitness goals.


Discipline and consistency are keys to running faster and eating healthier


Tip 1: Pick a time and stick to it
When you arrive in a new place, get familiar with your surroundings. Identify your nearest route for walking, jogging, cycling or yoga. Set a regular time to go for your daily walk, jog, ride or stretch.


Tip 2: Set aside time to play
Being fit doesn't mean the fun must stop. After all, a night of dancing is exercise too! You can party while you're on the road - but limit the fun and games to two days per week. And make sure you drink lots of water and get enough sleep.


Tip 3: Keep the cost down
Know when and where bargains are. Look out for healthy foods and meal offers at discounted prices. Enjoy the dining options you discover on the road, but don't overdo it – three lavish meals per week should be plenty. On the other days, keep your meals basic.


Diet
Treat food as a source of energy. Remember: you need energy to exercise. The right diet will provide the fuel that you need for an effective exercise program.


Its not a short term diet but a long term lifestyle change


Tip 4: Avoid highly processed foods
Most of our prepared and processed foods contain lots of sugar, salt and other undesirables. This includes sweet drinks, products with high fructose corn syrup, and refined grains, such as white rice, pasta and plain flour
Keep your consumption of processed meals to a minimum. Know exactly what's in your meals. Limit sugary options and drink water instead of juice.


Tip 5: Eat whole foods and grains
If you must eat rice, flour, pasta and bread, buy them in whole-grain varieties. Don't skip meals – eat frequently. Fresh fruit and nuts are great snack options when you're on the road. Eat unprocessed and unsalted nuts instead of fried foods.


Tip 6: Veg out
Vegetables are full of essential vitamins and minerals. Eat plenty of green leafy vegetables and use salad dressings lightly. For a quick, easy veggie fix on the road, drink fresh vegetable juices with your favourite blends of beetroot, greens, carrot, ginger or celery.


Tip 7: Balance your proteins, vegetables and healthy carbs
Limit your carbohydrate intake to 10-30% of each meal. Each meal should be made up of 30-40% vegetables and 40-70% protein. Healthy protein options include meat, fish, poultry, tofu and legumes.
Eat frequently and avoid overeating. Align your portion sizes and the frequency of meals with your energy output. When you're less active, still eat frequently but reduce portion sizes.


Exercise
Regular exercise allows you to sculpt your body's dimensions and maintain your health – at home and on the road. Your mobile exercise program should include a mix of stretching, strength training and cardiovascular work.


Sweat, smile and repeat


Tip 8: Stretch it out on holidays
When you hit the road, pop a yoga mat in your suitcase. Do a gentle stretching routine each morning – it's a great way to start the day. Buddy up with your travel partner to stay motivated. Or take a few yoga classes to meet new people along the way..


Tip 9: Build strength on the road
Find time to do regular push-ups, pull-ups, squats, lunges and dips. You don't need a gym to build strength – simply do repetitions at home, or in the caravan or hotel, for 10 to 20 minutes each morning. You can also use your yoga mat for sit-ups, leg-raises, back stretches, and to build core strength.


Tip 10: No gym required
You don't need a gym to exercise. Your room, hotel and local parks are good places to hike, jog, cycle or work out. Who needs expensive gymnasium equipment? You can simply use household furniture and fittings as props for indoor exercise.
Most holidays involve a few indulgences - but you don't have to compromise your health and wellbeing. These practical tips will help you stay fit while you enjoy the temptations of your travels.


How do you stay fit on the road? Share your healthy insights in the comments section below.
Author Bio:
Alan is the founder of Alan Graham's Caravans & RVs. We are a dealership of new and used caravans located near Sydney and stock the latest in caravans, with brands like Concept, Jurgens, Newlands & Galaxy Caravans. We follow hassle-free customer service policies.