Learning Valuable Skills from My PR & Marketing Internship
Created: 16 March 2015

16 March 2015

I'm now at the end of my PR and Marketing internship with Health and Fitness Travel; I can't believe how quickly the time has flown by, and how much I've learnt within such a small time-frame. Having spent my graduate life in search of a profession that would allow me to impart my passion of all things health, travel writing and adventure orientated; I was ecstatic to discover this internship and haven't looked back since.
Right from day one, my action list has been filled with engaging tasks that have continued to expand my knowledge of the PR and marketing sector. I have revelled in the freedom of being able to organise my own schedule keeping me busy with a diverse variety of tasks. I have particularly enjoyed writing blog posts and articles for all captive audiences, which has allowed me to hone my writing skills. I particularly loved being able to impart my passion and knowledge in writing articles on topics I've found really interesting. It is an incredibly rewarding experience to see your hard work published live on the Health and Fitness Travel Blog for all to see.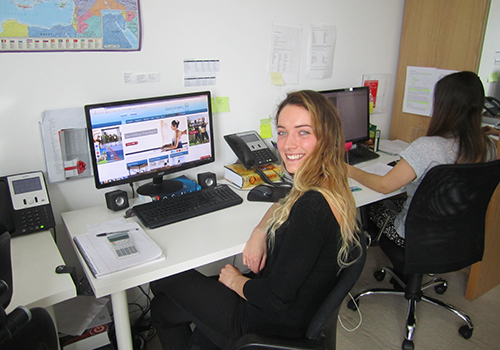 In addition to the writing of blog posts, press releases and website copy (WARNING: you will be dreaming of faraway paradises with white sandy beaches and clear waters for days on end!) I have loved learning about the once mystical realms of HTML and Adobe software programmes that have become real skills and CV boosters. Alongside written tasks, I was also given the opportunity to discover the importance of social media with web-marketing; by creating a Pinterest board. This internship introduced me to my first taste of PR; through an online PR project that allowed me to gain valuable experience in sourcing and communicating with external media. It has opened my eyes to the exciting possibilities on offer, so much so that I am now looking forward to pursuing a career in PR.
I have thoroughly enjoyed working within this tight-knit environment and I'm incredibly grateful to the amazing team at Health and Fitness Travel for their help and guidance. It has been a truly worthwhile 8 weeks that has filled me with a newfound knowledge of PR and marketing. If anyone is searching for an internship with a varied learning experience within the health and travel industry then Health and Fitness Travel is the perfect place to start your journey!
Visit our jobs page to apply for our PR & Marketing Internship