Kick-Start Your Metabolism on a Fitness Retreat This Year
Created: 07 January 2019

07 January 2019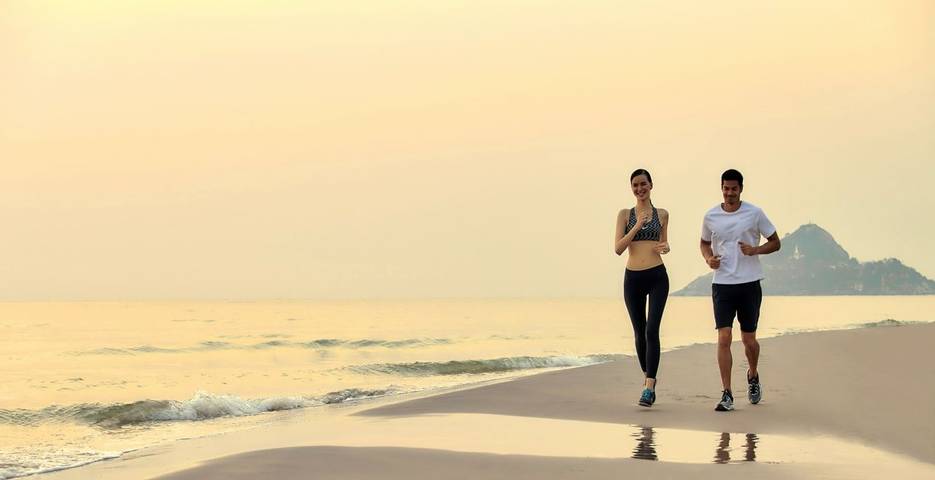 Now that the holiday festivities are over, there's never been a better time to reassess your fitness goals and go on a healthy escape. This year, reveal a brand new you as you kick-start your metabolism on these fitness retreats set in the world's most stunning locations. From a tropical paradise in Koh Samui to the breath-taking French Alps, these destinations are jam-packed with activities all geared to get you in great shape. Fill your schedule with a slate of outdoor adventures and exciting group classes and then refuel with mouth-watering healthy cuisine to complement your fitness journey. Cap off the day with some pampering at the spa or in-room massage for the ultimate recovery before dozing off in your very own private luxury villa.
Sounds enticing? Read on and get ready to break out of your plateau as you kick-start your metabolism on the best fitness retreats for 2019.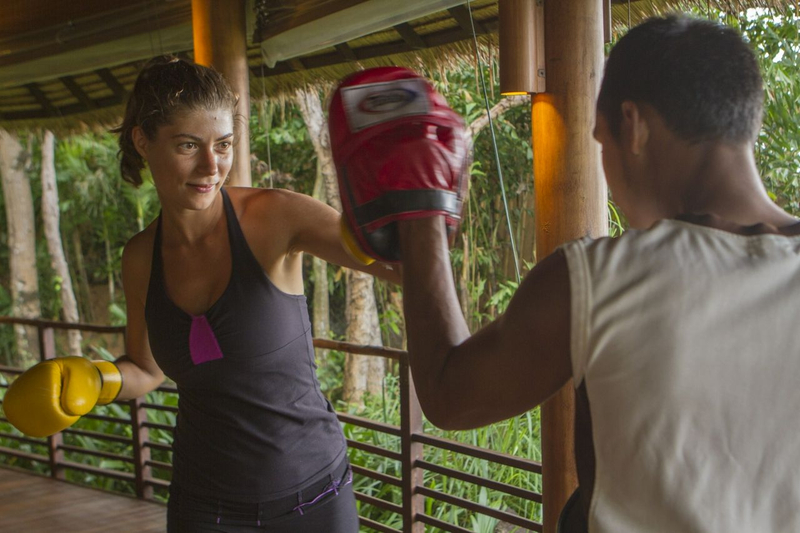 Journey to the tropical island of Koh Samui for a holistic fitness holiday that promises sustainable results. Ideal for fitness fanatics looking to switch up their routine, this program not only focuses on heart-pumping workouts but also seeks to help you find balance through relaxation techniques, stretching and nutrition. Begin with a fitness evaluation before building your itinerary and after each session, enjoy treatments such as Ayurvedic and Thai massages. At Kamalaya, you will learn how to incorporate fitness into your life, leaving you fully equipped to maintain a healthy lifestyle long after your stay.
More information: View Kamalaya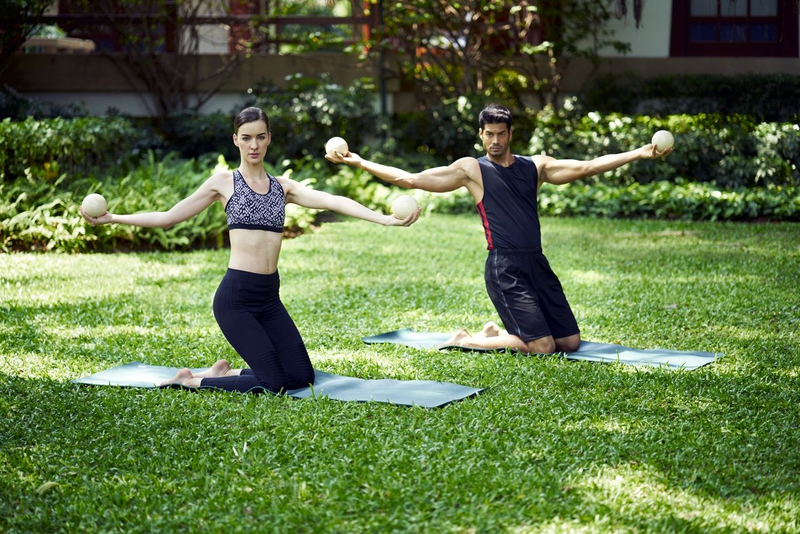 'Haven of Life' Chiva Som, set on the pristine coast of Hua Hin offers up a fitness kick-starter that promises to keep you truly fit for life. For this retreat, it's not just about the aesthetics—their primary objective is to help you achieve a complete state of health from the inside out.  Brace yourself for an active escape that will inspire you to jump-start your fitness with different classes including, Pilates, Thai boxing, and water aerobics to name a few. Wrap up your day with yoga and meditation before heading to the spa for a well-rounded fitness vay-cay.
More information: View Chiva Som International Health Resort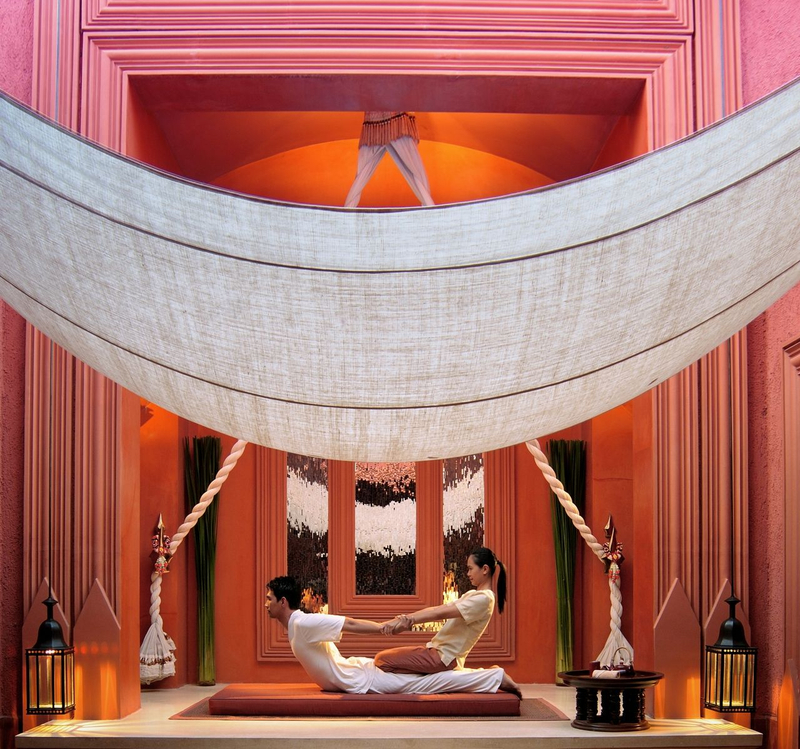 Escape the stresses of modern living and head to the fitness spa haven of The BARAI, giving guests the most conducive space for a fitness overhaul. Perfect for people of all ages and fitness levels, this program is carefully designed to give proper guidance on how to improve and maintain fitness. Truly a bespoke experience, personal training sessions and group class recommendations are catered to your individual needs and fitness goals. In between sessions, treat yourself to indulgent spa therapies that aid recovery for optimal performance. With an all-encompassing approach, return home healthier, happier and remarkably fitter. 
More information: View The BARAI Spa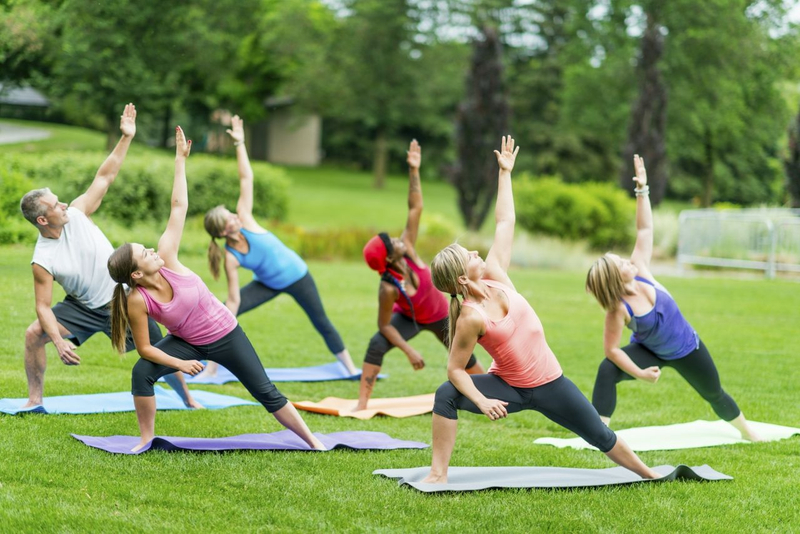 Experience the other side of Ibiza as you swap nightlife with workouts, kicking-off your fitness journey in the midst charming natural landscapes and sceneries. The program at The Body Camp is created for guests looking to catalyze full body transformation and a renewed sense of well-being. Get back to nature in a healthy, positive environment with a well-rounded bootcamp holiday routine, complete with activities to suit all ages, interests and abilities. Learn how to achieve long-term goals with behavior and lifestyle workshops that promises to lay the foundation for a healthy life.
More information: View The Body Camp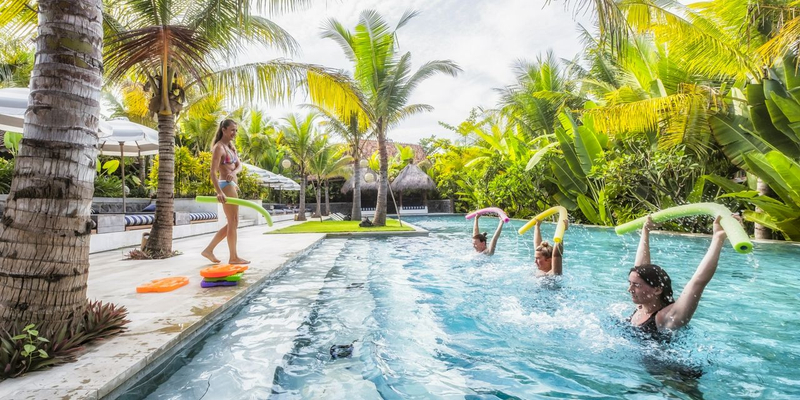 Set on the idyllic east coast of Bali, this active beach escape checks all the boxes for anyone seeking for a sun-drenched fitness getaway.  Here at Komune, you'll never run out of activities to choose from—there's unlimited access to the yoga and fitness classes which you can mix in with up to three healthy hub treatments. Blessed with an enviable coastal address of the Keramas Beach, many water sports activities such as surfing, paddle boarding and scuba diving are at your disposal. Backed by a generous serving of healthy gastronomy, this fitness holiday is bound to send you home stronger and healthier than ever before.
More information: View Komune Resort & Beach Club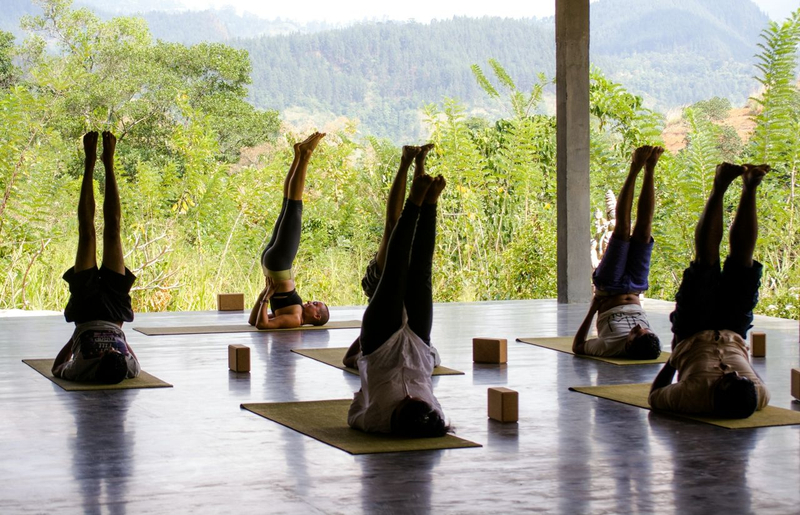 Take in the breeze of the great Sri Lankan outdoors as you work up a sweat with everything from jungle Bootcamps and river swimming to hiking and mountain biking. Crafted based on the core mindful triathlon tenets: be active, be mindful, and be balanced, this program adds in purifying treatments and a personalised diet plan into the mix. Working to improve metabolism and fitness on retreat, Santani also instills invaluable knowledge through lifestyle classes to ensure results that will last a lifetime. Together with daily meditation and yoga, work away stress both in the body and mind to return home fitter and with a greater sense of balance.
More information: View Santani Wellness Resort & Spa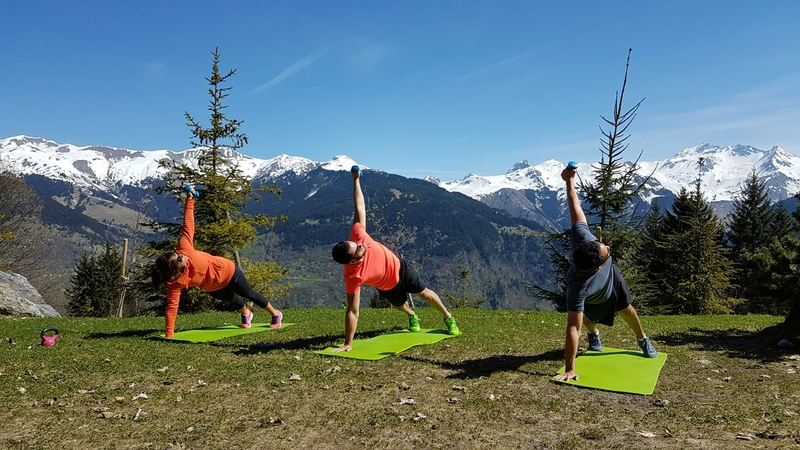 Found in the privileged locale of Courchevel, the world's largest ski area, this retreat marries your fitness holiday pursuits with your love for nature. With group retreats running from June until September, expect pleasant weather ideal for outdoor activities and warmer days when you can't help but explore untouched trails. Achieve your goals with a combo of training sessions, nutritious meals and relaxation. On your down time, bask in the cool mountain or enjoy wellness amenities like the garden jacuzzies, yoga and meditation room and treatment room for a complete retreat experience.
More information: View Quintessence Sports and Health Retreat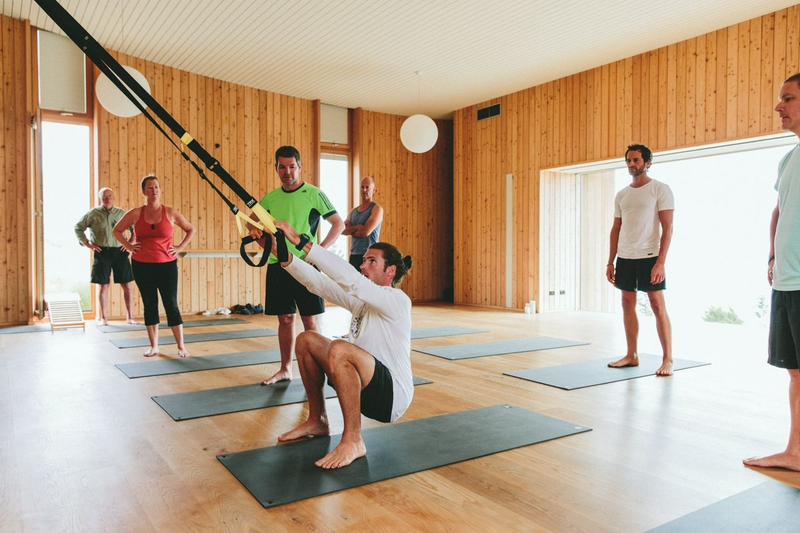 Literally heaven on (middle) earth, Aro Ha in Glenorchy, New Zealand, has it all to make your fitness adventure dreams come true—eco-friendly architecture, unending immaculate views, indoor and outdoor activities and exceptional raw-vegan food to make your mouth water. The 5-day all-inclusive program covers every aspect of health and fitness imaginable, and now with a longer 8-day retreat, you get a special chance to go deeper into the experience. From sun-rise yoga, sub-alpine hikes to down time and recovery at the spa, this retreat offers an incomparable opportunity to unplug and focus on your overall well-being.
More information: View Aro Ha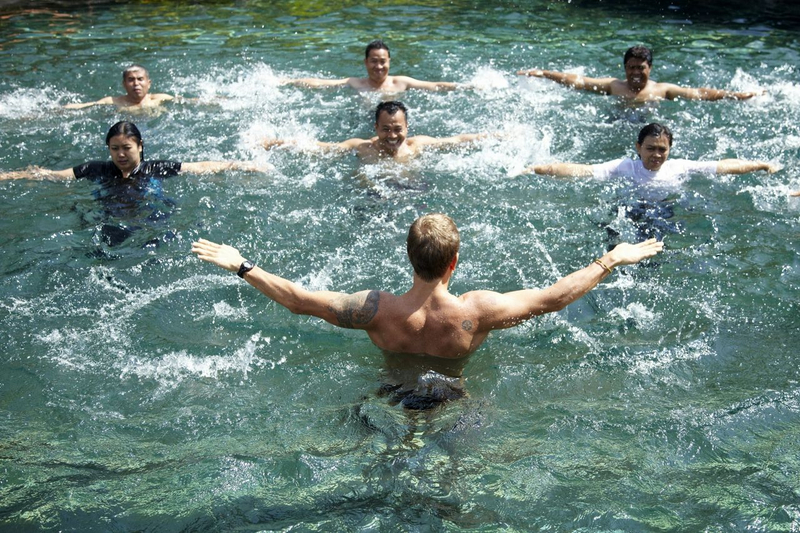 Be greeted by 22 hectares of stunning coffee plantations and lush gardens on this health and fitness haven in Java, Indonesia. MesaStila highlights all things health, fitness and recovery to address your every need and with this program, you get to experience a weight-loss retreat that will kick-start your journey to a fitter and healthier you. Benefit from private consultations and nutritional guidance before advancing with program activities from circuit training and TRX to yoga, meditation and healing spa therapies. In your own time, get a chance to explore the surrounds on a jungle hike or a coffee plantation tour.
More information: View MesaStila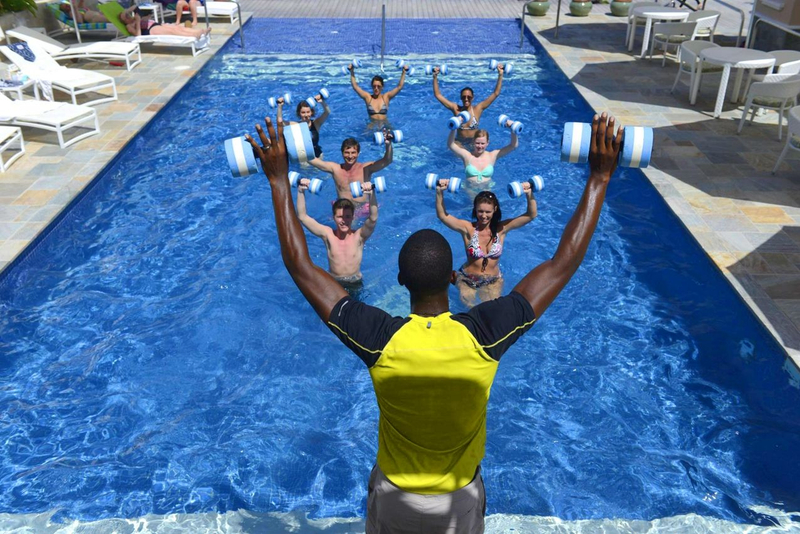 Embark on a bespoke fitness getaway to the stunning Caribbean island of St Lucia with our exclusive fusion fitness retreat at BodyHoliday. Whether you want to tone your body or start a healthier, more balanced lifestyle, this program has something for everyone. Jump start the day on a beach run and continue with circuit workouts and sports. When you've finished killing it on strength training and cardio, relax and unwind as you indulge in therapeutic spa treatments and take part in holistic group classes including yoga and Pilates giving you the 360-degree well-being approach you need.
More information: View BodyHoliday
Talk to one of our Travel Specialists on 1300 551 353 or contact us here to discuss tailor-making your perfect fitness retreat.