Kate's first Pilates retreat at Absolute Sanctuary in Thailand. Here's what she learned!
Created: 05 January 2020

05 January 2020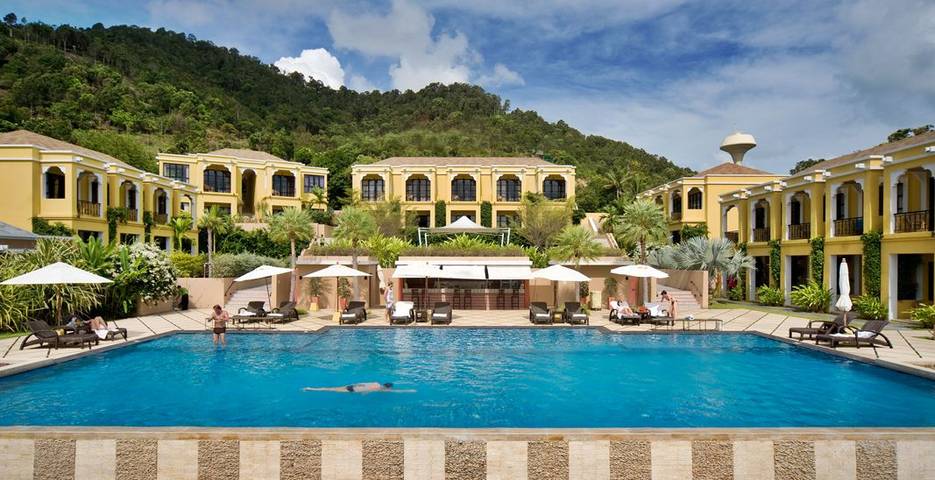 Kate from Queensland booked a 9-night Pilates Reformer Bootcamp retreat through to Absolute Sanctuary Thailand, with a close friend in October. When asked if she wants to book another wellness trip in the future, she says, "Yes, 100%!".
"Now I have experienced the Absolute Sanctuary Pilates Bootcamp, I will have my wellness travel expert recommend a range of new options just for me!" Kate adds.


We spoke to her more about her experience and here's what she has to say:

What made you decide on a wellness focused holiday?
I have a passion for health and fitness and thought it would make a unique travel experience. My interest in Pilates drew me towards the Absolute Sanctuary option. I love to travel, but often you come home feeling a bit average after too many indulgences, so the thought of this style of holiday was really appealing!
Did you have a specific goal in mind? Such as kick start fitness / Maintain / Train for an event or something else)
I was hoping to lose a little weight and enhance my Pilates form and technique and I achieved both. I travelled with a close friend, who is also passionate about Pilates so probably my number one goal was to create some incredible memories with her through a unique experience! We had the best time!

Did you learn anything about yourself or new skills/tools to bring home to help you have a healthier life after your retreat?

"I was totally inspired to try a few new things in the kitchen. I've noticed since being home and back into my normal training routine I am fitter, stronger and have great mobility."
I definitely felt very empowered and connected to my body after this experience. The food was so fantastic too, I was totally inspired to try a few new things in the kitchen. I've noticed since being home and back into my normal training routine I am fitter, stronger and have great mobility. I think I learnt that my body and mind respond well to that volume and type of training, every day that passed I felt more energised, despite doing around 3 hours of activity a day! (It was probably all the massages and pool side hangs that helped this too!).

Did you have any reservations about going on a wellness holiday?
I was a little worried that I would not get the opportunity to immerse myself in the culture and get the chance to see the sights of somewhere I had never traveled. I was pleasantly surprised that Absolute Sanctuary actually had a range of free shuttle buses to various locations occurring very regularly. We explored local towns, temples, markets and had plenty of opportunities to swim in the ocean. I also managed to free up an afternoon to visit Samui Elephant Sanctuary to meet rescued elephants, which was a highlight of my life!

Will you book another wellness retreat in the future?
Yes, 100%! I would like to try something with a more intense level of Pilates and also add in some Yoga as well.

What was the benefit of booking with Health and Fitness Travel?
Our wellness travel expert; Samantha was so great and allowed us to book well in advance so I could pay off over time. Now I have experienced the Pilates Bootcamp, next time I would tell Samantha exactly the experience I was looking for and get her to recommend a range of options for me!

Insider Tips from Kate:
• Speak to the team at Health and Fitness Travel to arrange your program schedule ahead of arrival especially if coming off a long flight and you would prefer a recovery day.
• Advise your wellness travel expert about your experience level and they can discuss with the team at Absolute Sanctuary to make sure you are challenged throughout your stay.
• Even though Absolute Sanctuary offer the only dedicated Pilates Retreat program there are other retreat options available, many offer programs that can be modified to challenge even the most experienced Pilates fan, including COMO Shambhala Estate, Kamalaya and REVIVO.