Jessica's Review of Divani Apollon Palace & Thalasso, Greece
Created: 27 April 2017

27 April 2017

What is Divani Apollon and who's it for?
A short drive south of the historic city of Athens is Divani Apollon Palace & Thalasso. The welcoming and friendly atmosphere of the resort is immediately apparent as I was greeted at the reception by Yannis. After checking us in and given me a rundown of what the coming days had install for me, waiting in my room was a cool jug of refreshing fruit infusion water followed by dinner brought up to the room which consisted of a veggie stir-fry, walnut spinach and strawberry salad and chia seed pudding. To the locals Divani Apollon is known as the best luxury spa in which clients will travel from all over Greece to visit.


Getting There
It's only a 30min journey from the airport, however I was already in Athens seeing the historic sights and took a taxi along the coast to Divani. The area of Vouliagmeni where Divani Apollon is set, is known to the locals as one of the nicest areas in Athens.


The Hotel & Accomodation
Divani is a large hotel with 280 rooms and suites, I stayed in the Executive room with generous living space, while the spacious balcony is the perfect place to watch the rising sun and enjoy the surrounding views of the mountains and sea.  
Besides the spa and fitness facilities Divani Apollon has 3 restaurants, 1 bar and 1 poolside snack bar open during high season, 2 outdoor swimming pools (one of them sea water), private beach and water sports near by.  Nearby there are a few independent restaurants if you would like to go else where.


The Spa
With over 25 treatment rooms, a Thalassotherapy Pool, large fitness centre and 1 room for group classes. The spa is very well known in Athens as it's the biggest Thalasso pool in Greece with 16 different jets which felt like a full body massage. The fitness centre is fully equipped and the spa has an excellent focus on Weight Loss & Detox, they are one of the only resorts to have i-Lipo, Hypoxi, Vacunaut and Velashape which are all body contouring and reshaping treatments for weight loss.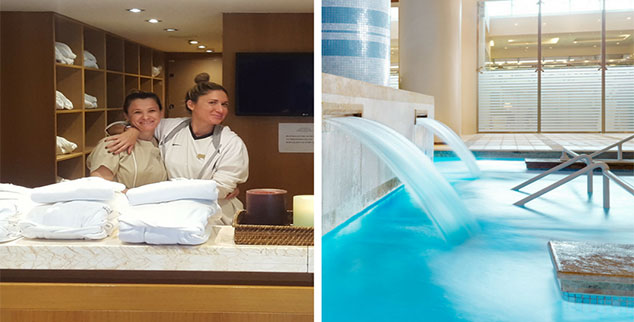 Relax at the spa at Divani Apollon


The Fitness
Divani offer a weekly timetable of classes to include Yogalates, Halasso Kinetics, Pilates, Power Yoga, Body Pump, Fit Ball, Flow Stretching and Athletic sessions. There is a large fitness centre with 1 fitness studio which is fully equipped. This has the same opening hours as the spa as it's located in the same area. 
Mon-Fri – 10am-10pm
Saturday – 10am-8pm
Sunday 11am-7pm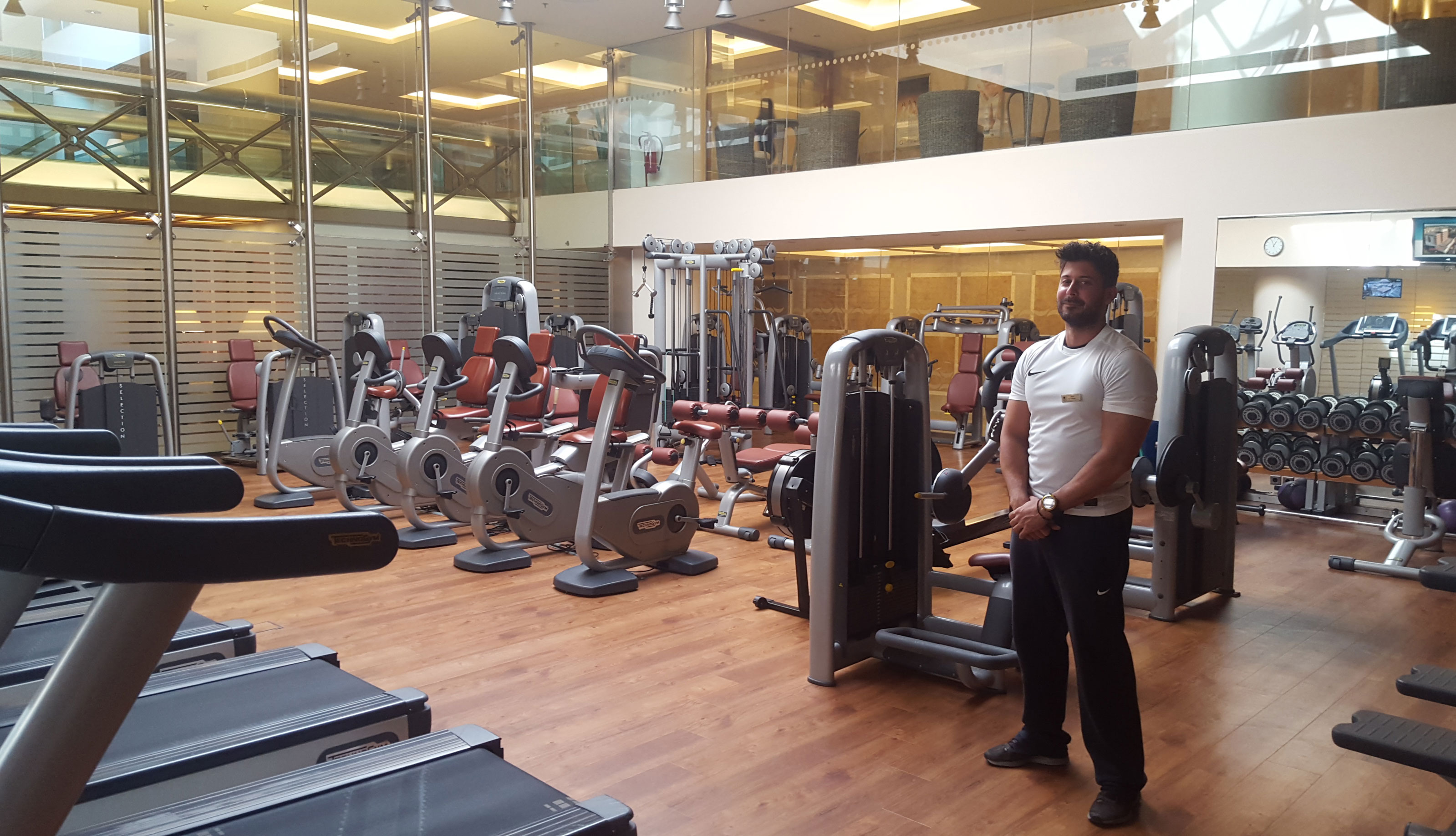 Personal Training with Nik


Food & Restaurants
If you're staying on the healthy food package, you'll be treated to an exquisite selection of meals. From fresh red cabbage salad with prawns and mango with a sweet & sour dressing to Greek salad with fish burgers. All of the meals are expertly prepared by the top chefs, well presented and all are the perfect portion sizes. You will receive infused water (cucumber, orange, berries) every morning, breakfast, snack (raw veggies or smoothie) lunch, snack and dinner. Neither of the wellness programmes are to leave you feeling hungry and drained of energy, it's the exact opposite, you have enough healthy whole food all day to keep you going even if you are on the Fusion Fitness programme where you will be doing personal training. You can have any of your meals in either your room, the Anemos Restaurant or the Atlantis Lounge which are both located on the ground floor over looking the pool and Sea.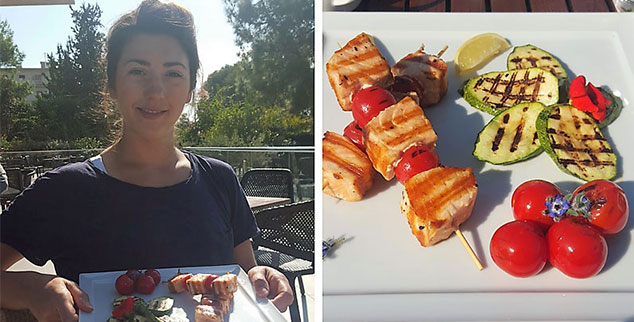 Induldge in the healthy cuisine 


The Wellness Programmes
We offer a great range of tailor-made wellness programmes at Divani Apollon to include:
Divani Apollon Detox 
Divani Apollon Weight Loss 
Divani Apollon Anti-Stress 
Divani Apollon Rejuvenation 
Divani Apollon Fusion Fitness 
Divani Apollon BodyBreak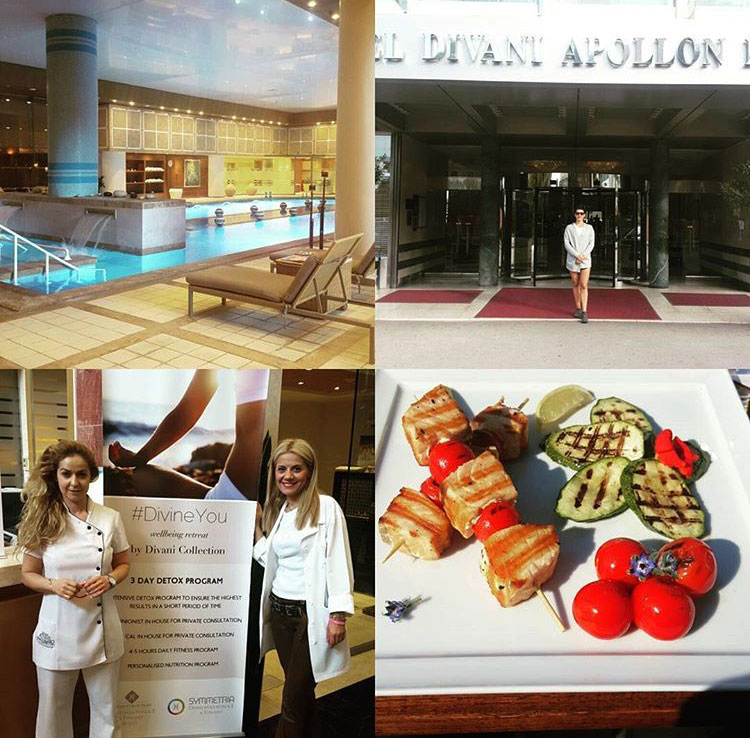 Experience wellness at its best with the luxury health facilites and healthy food on offer


The Staff
From the moment I arrived, I was taken care of and every person I met was amazing and paid attention to every little detail. A special mention to the Nutritionist Katrina and Dr Matina who spent a lot of time organising my wellness programme and giving me in-depth information about the treatments they gave me.


The Scenery & Surroundings
Set in a relaxing resort area and overlooking the tranquil Saronic Gulf, this is the perfect place to escape the busy city centre. The private beach is located right across the street along with the costal walkway if you would like to go for a walk or run this is the perfect spot. Nearby is a few local traditional Greek restaurants and residential areas.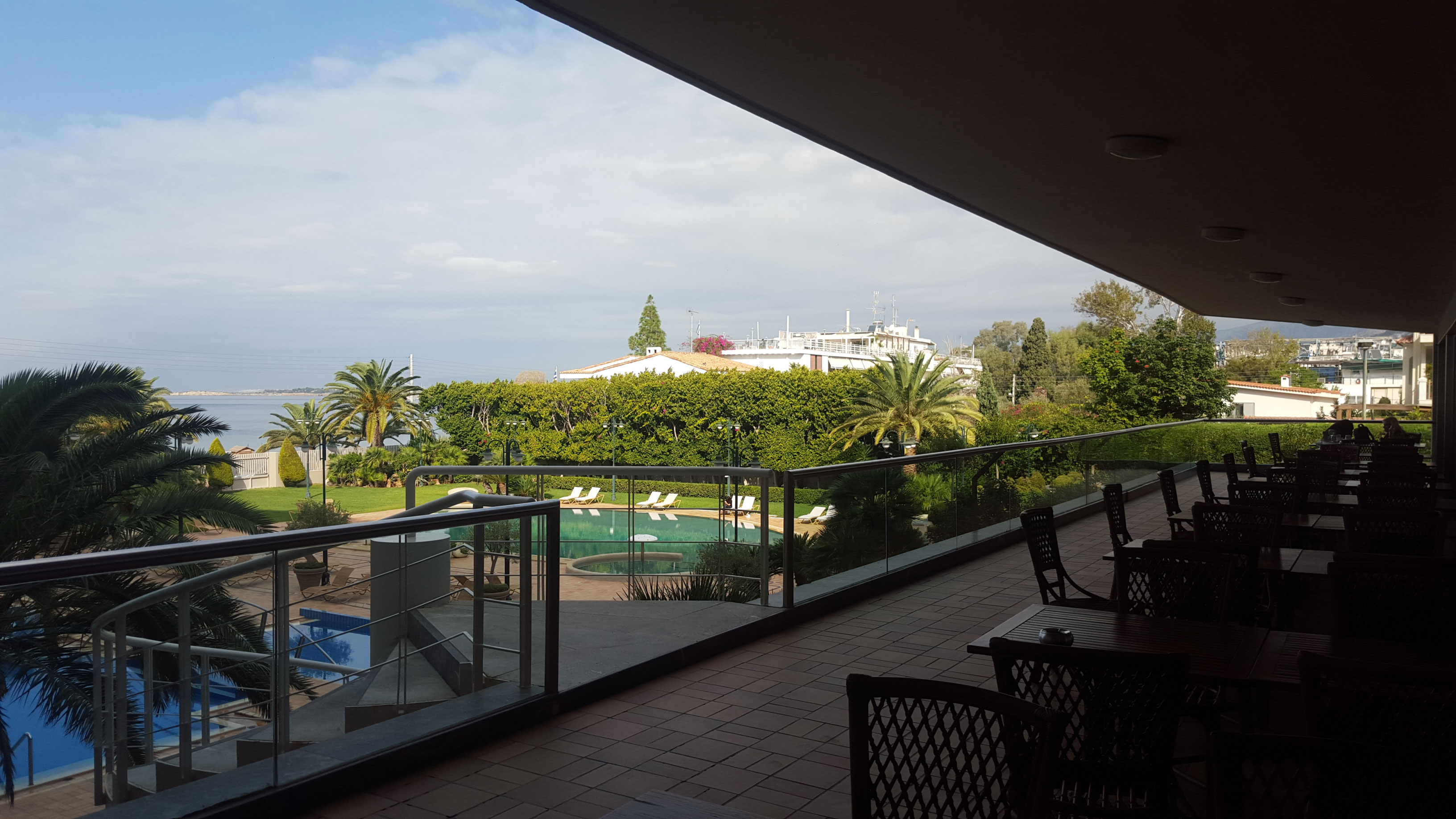 View from the restaurant


Highlights
The Symmetria spa was definitely the highlight of my stay, as I was on the 2-day mini Detox and loved every treatment and would highly recommend the Diamond Microdermabrasion with Vitamin C facial I had with Dr Matina.


My Summary & Verdict

Divani Apollon would be an excellent choice for someone looking for a luxury spa holiday to lose weight, detox or re-energise and I left feeling very relaxed and would highly recommend it.


How to Book

To request a quote or for more information visit our Divani Apollon Palace & Thalasso page.
Talk to one of our Travel Specialists on 1300 551 353 or contact us here to discuss tailor-making your perfect wellness holiday.ss holiday.
Fact Box
Best time of the year to go: May to September
No. of Rooms: 280
Check-in/check-out: 3pm / 12noon 
Wi-Fi: Yes
Children: Yes (babysitting service available)
Reception/Room Service: 24h
Alcohol: Yes
Nearest Airport: Athens (ATH) 
Airport transfer time: 30 min
Address: Agiou Nikolaou 10 Vouliagmeni 166 71, Greece