A Special Story for Valentine's Day...
Created: 12 February 2015

12 February 2015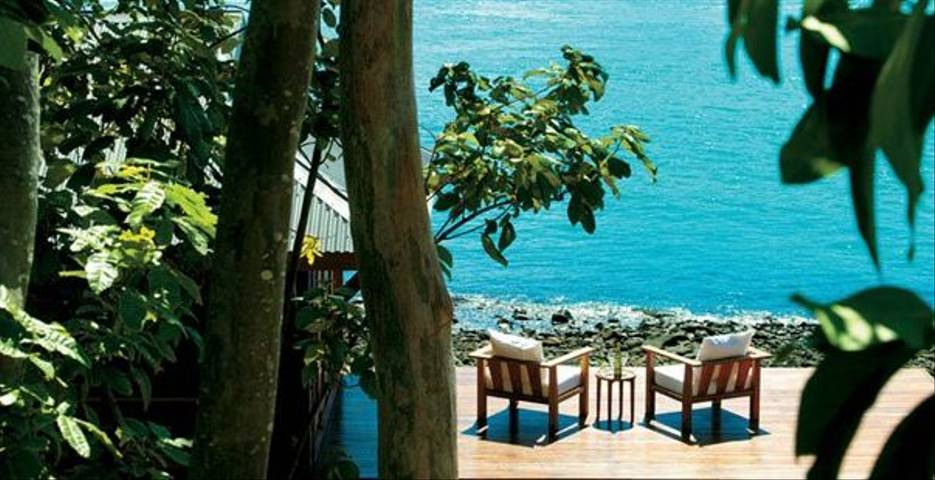 Sydney nutritionist, wellness coach and health blogger Jessica Sepel, shares her Qualia engagement story with Health and Fitness Travel just in time for Valentines Day...


The Proposal:
Qualia in Hamilton Island has been on my bucket list forever so when I was advised by my team that they had asked me to blog about their resort I was extremely pleased and wanted nothing more than to go with my boyfriend and best friend Dean, unfortunately however he advised me he was scheduled to travel for the USA at the same time for a very important meeting
I knew how important this meeting was so there was no way he would be surprising me in Qualia. The thought did pop up because it's just the most romantic place. But I knew this meeting was scheduled.
I enjoyed a gorgeous day at Qualia. I had a massage. Relaxed in the room. Lay by the pool. They told me to be ready by 6pm as they arranged a dinner for me to blog about.
They picked me up at 5:50pm in a golf buggy and said they wanted to show me around the gorgeous property before dinner.
We parked by the beach. I walked towards the little pebble peach to peak at the view….
And there he was….I was amazed, so overwhelmed and happy and the next thing…he got down on one knee and presented to me the best ring I have ever seen in my life!


The Proposal: Jess and her Fiancé Dean at Qualia


About Qualia:
Truly magical. You arrive and immediately know why it has been voted the best resort in the world. It's breathtaking. Each room faces the turquoise water of Hamilton island. The luxury of each room is absolutely 10 star. The service is sensational.
Each room gets their own golf buggy which is so much fun! You can drive around the entire island in it. Qualia has a tranquil and romantic atmosphere perfect for a proposal of your own or even a healthy honeymoon. You can feel the exclusive nature of it. You feel special to be there.


Beautiful blue ocean as far as the eye can see from Qualia right here in Queensland, Australia

All the team at Health and Fitness Travel send their congratulations to Jess & Dean and wish them a fantastic first Valentines Day as an engaged couple and hope they have the perfect wedding day and life full of laughter, love and special memories. Send your congratulations to Jess on her Facebook or Twitter.
Speak to one of our Travel Specialists on 1300 551 353 or contact us here to book your perfect romantic wellness getaway or healthy honeymoon.