All About Health Retreats at BodyHoliday: An Interview with Wellness Expert Hollie Bailey
Created: 09 August 2019

09 August 2019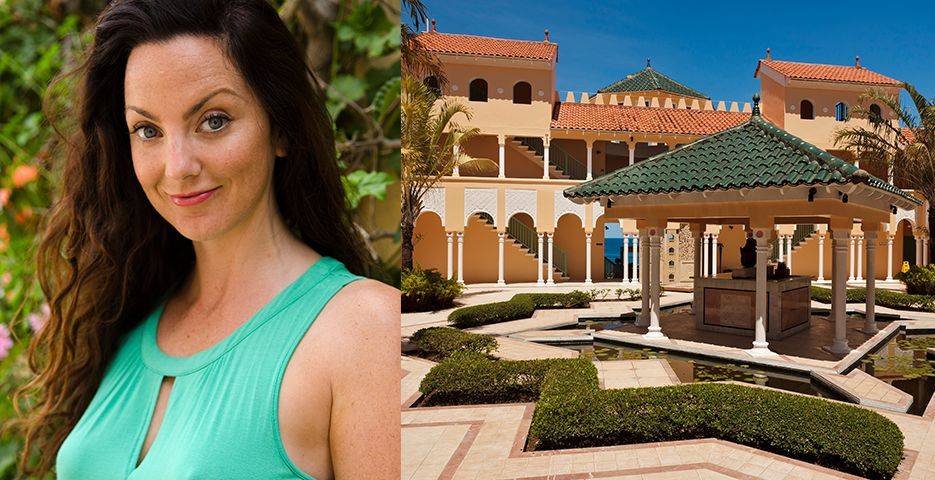 BodyHoliday on the exotic island of St. Lucia is a unique All-Inclusive wellness resort. Rivalling no other, this exclusive 5* Caribbean haven offers personalised service, a diverse selection of appetising food, first-class accommodation, a magnificent beach and proudly promotes health and wellbeing.
We caught up with Hollie Bailey, retreat host, naturopath and nutritionist, to talk about healthy living and retreats at BodyHoliday, St Lucia. Hollie has been working in the wellness industry since 2014, after studying Holistic Medicine and Nutrition in the UK and America and hosts BodyHoliday retreats.
What makes a good retreat?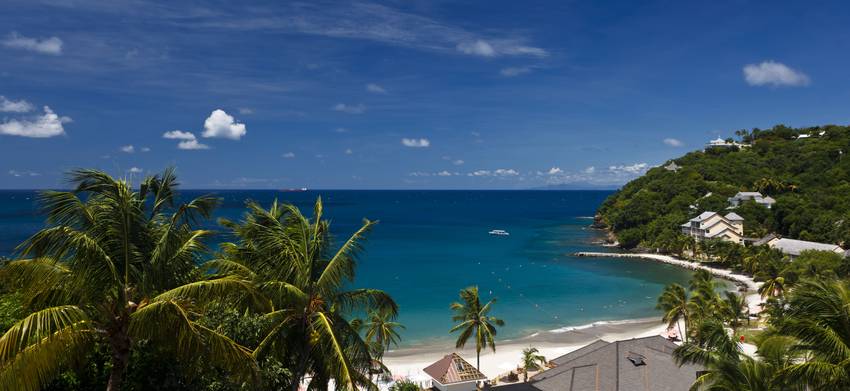 Location. Location. Location. People book onto retreats to escape the mundane, stressful lives and to heal. Being in nature is paramount to this. Places to sit in solitude, to meditate as well as to play and join in with others is also important. BodyHoliday is fortunate to have the healing waters of the Caribbean Sea, the golden sand beach and places around the gardens including a meditation temple with which to find stillness and listen to nature.
Each guest should be treated equally, receiving the same level of attention and support. It takes time and money to invest in oneself, so everyone needs to receive an intimate and personalised break.
What is your philosophy on a retreat?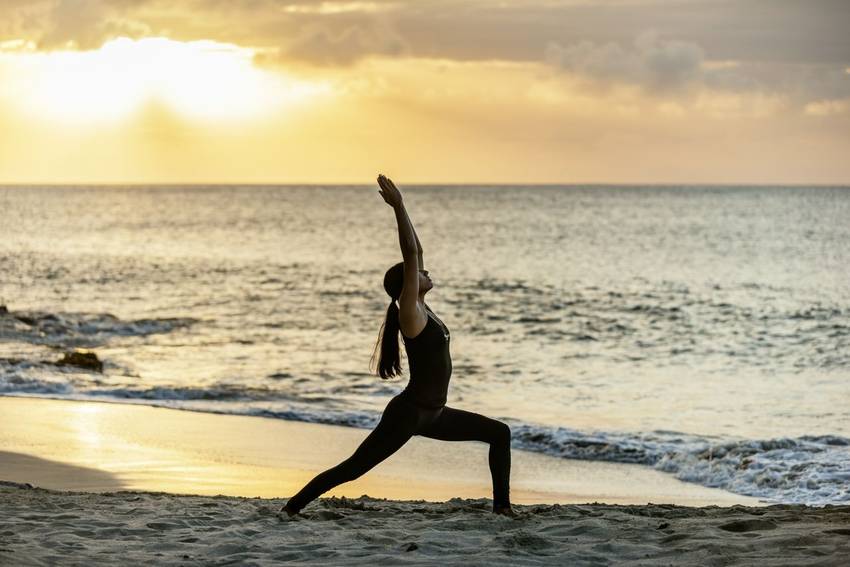 My philosophy is all about balance. A balanced and nutrient dense diet, balanced exercise regime which should be challenging, fun and right for your body type and a balance between rest and action. All of which can be achieved at a BodyHoliday retreat.
BodyHoliday offers a wide range of holistic treatments, which would you especially recommend for guests on a wellness retreat?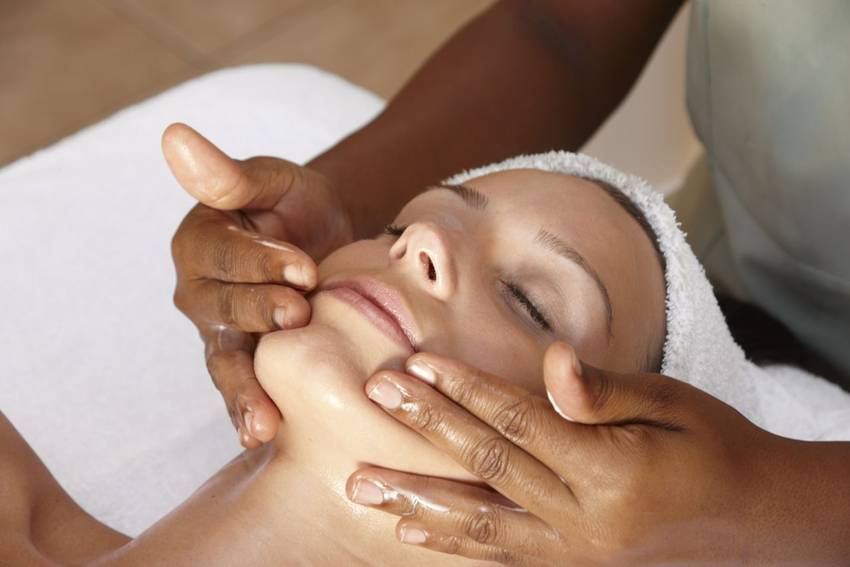 Everybody has different bodies and therefore needs, so I recommend making an appointment with Dr Maha, BodyHoliday's Resident Holistic doctor.
In general, I would recommend at least 2 massages per week aiming to stimulate the lymphatic system (the main way toxins are flushed from the body) as well as at least 20 mins in the infrared sauna and the thalassotherapy pool every other day. BodyHoliday is one of the only hotels in the world to include daily spa treatments and a comprehensive activity schedule within the price.
With a mantra of "Give us your body for a week and we'll give you back your mind" The BodyHoliday is an exceptional holiday experience allowing guests to do as much or as little as they like.
How does BodyHoliday cater for wellness retreats? What superfoods would you recommend enhancing guests' nutrition on a retreat?
We are lucky to have a plethora of tropical fruit and local organic vegetables from the gardens in the hotel grounds. I encourage guests to drink coconut water daily from the fresh beach coconuts to keep hydrated and flood the body with electrolytes and potassium.
Retreat guests can enjoy their evening meals in the sanctity of the retreat villa, Firefly, which is all overseen by the gardeners with their own dedicated wellness chef. Or one can enjoy the resorts selection of restaurants.
There is a juice and superfood smoothie bar where guests can order Moringa shots (grown on the nearby hillside), gut shots and green goddess smoothies packed with detoxifying chlorophyll. The local superfood Cacao can give you an afternoon kick and is known to open blockages in the heart and energy levels.
If someone is interested in going on a retreat, what are your top tips for them?
Do your research. Is there anything special you are looking for? Perhaps you'd like to learn a new meditation or healing technique? Ask yourself in which type of environments do you feel most happy?


Book through a tour operator as you will be consulting with experts who know the industry inside out to find you the best wellness holiday for you. Health & Fitness Travel can provide a quote for BodyHoliday retreats.


Figure out your 'why'. There is a plethora of different kinds of retreats out there, so ask yourself what you need right now, whether it be a fitness bootcamp, rustic mindfulness retreat or a luxury spa destination.


Book in advance. 1) To ensure you get the best deals on flights and accommodation. 2) To have more time to prepare your mind and body for a wellness holiday. If you have booked a mindfulness retreat where there will be no access to coffee, you can slowly detox yourself from stimulants, which will result in a softer detox, with less headaches!


Remain open-minded. There may be activities, whether mind, body or spirit related, which you have not come across before. Perhaps this is journaling, walking meditation, moxibustion, yoga, or paddleboarding. My advice is to open your mind and heart to these new experiences, and perhaps you will be surprised by the results! Get ready for a transformation.


Post retreat planning. One of the main reasons why people go on a retreat holiday is to take more time for themselves and cultivate new healthful habits. These habits can range from small changes such as 5 minutes of meditation when you wake, making your own almond milk, or up to including 90 minutes of yoga per day.


Just do it! I highly recommend journaling daily whilst on retreat so you can reflect on the thoughts and feelings you experienced when you return home. If you find your mindfulness or focus beginning to fade, it's a great way to remind yourself of all the amazing things you learned, and to get back on track.
How to Book
To request a quote or for more information visit our BodyHoliday page.
Talk to one of our Travel Specialists on 1300 551 353 or contact us here to discuss tailor-making your perfect wellness holiday.
Fact Box
Best time of the year to go: November to May
Months to book in advance for: September to April
No. of Rooms: 155
Check-in/check-out: 3pm/12pm
Wi-Fi: Yes - excellent throughout the entire hotel
Children: No
Reception/Room Service: 24 hours
Alcohol: Yes
Nearest Airport: Hewanorra
Airport transfer time: 120 to 180 minutes
Address: Cariblue Beach, Castries City, St Lucia, Caribbean

Find out more about BodyHoliday retreats here.