How to Have a Healthy Christmas
Created: 25 November 2019

25 November 2019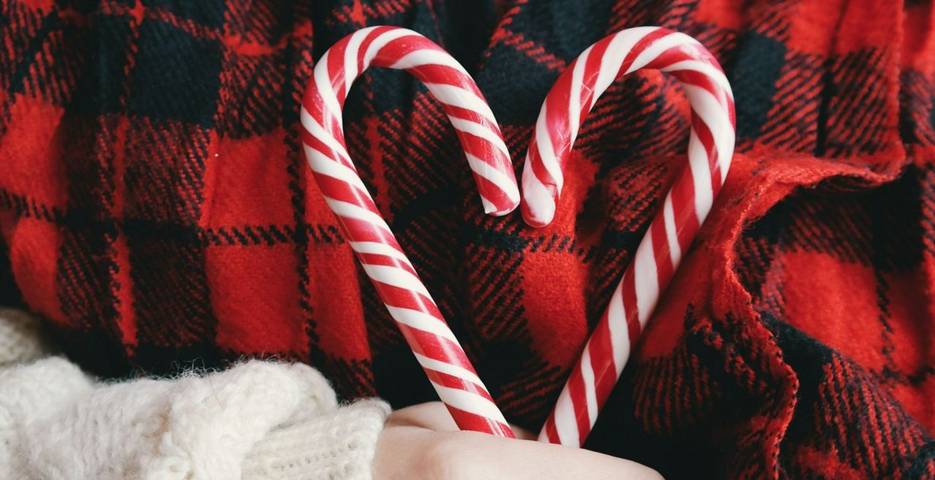 December is fast approaching and it's likely that the lyrics of Andy Williams' 'It's the Most Wonderful Time of the Year' are now echoing through the shops, supermarkets and maybe even your office.
Christmas really is a fantastic holiday, a little extra time and days away from work to rest, spend time with our loved ones, enjoy some of our favourite foods and drink and CELEBRATE. However, it can also be a significant challenge to your healthy lifestyle, fitness goals and a source of stress. Research tracking habitual weight gain has highlighted a consistent weight gain of 0.4-0.9kg over the Christmas period, but with a healthy balance, we can enjoy all the treats without triggering cardio-related new year resolutions, again!
Here are our recommendations for you to have a healthy Christmas, stay on track to your goals and remain positive about the tasty snacks and rest time:
Be 'Present' and Enjoy the Festivities – a different kind of productivity.
Extra days off work and the connotations of a 'holiday period', we presume we will have more time over Christmas. However, stress can creep in as we can't find time to work on ourselves. Whether it's exercise, meditation, work or study, events like work dinners and the obligatory present shop can really eat into productivity. Whilst online shopping can save some time, it's important to remember the benefits of rest and socialising when watching Love Actually with your partner or having a coffee with Grandparents. It is extremely invigorating and energises us when we are working. Be present this Christmas!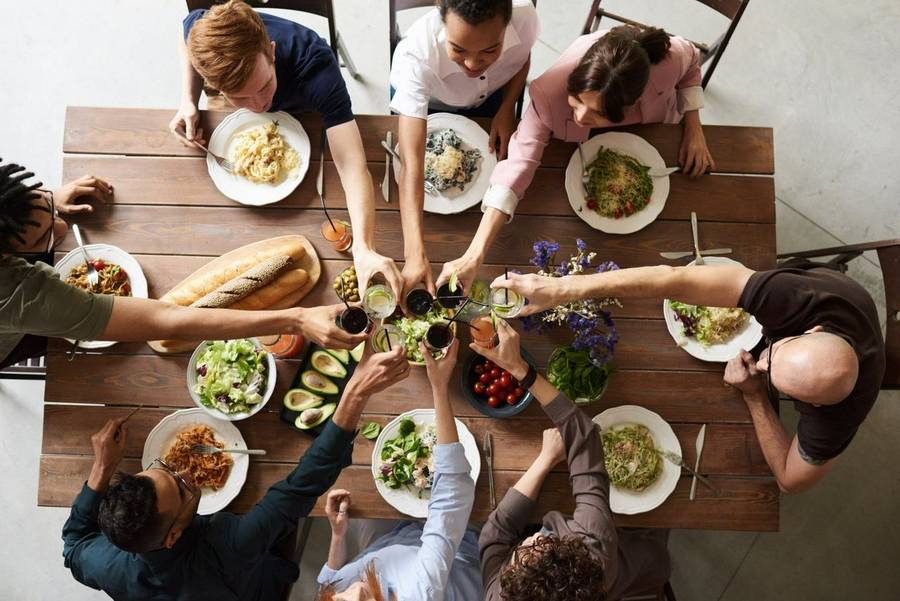 Rein in your health and fitness expectations.
Christmas time probably isn't a period in which we are smashing our goals. December is loaded with messages to indulge in delicious foods and to partake in festive celebration. This can be very polarising to routines followed the other eleven months of the year. Whilst your routine may be thrown off and your time spread across more events, don't be disheartened. Whether it's a case of going to the gym three times a week instead of five, maintenance at this time of year is just as much of an achievement as making big leaps forward.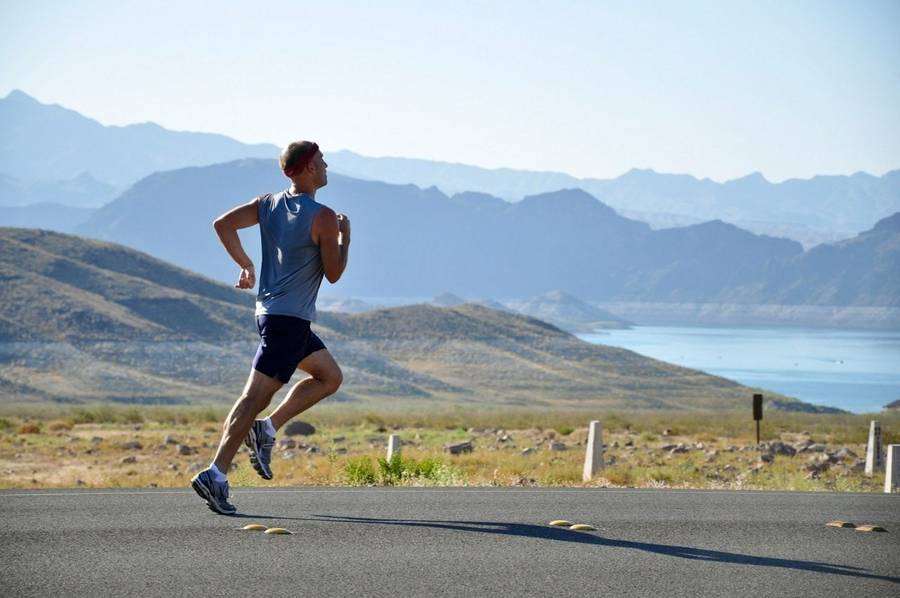 Maintain a Routine, Beware the Christmas, New Years Void.
Who hasn't been left wondering what happened between Christmas and New Years Eve? With so much going on, time can slip away, and our calendar overrun. Whilst it is important to celebrate Christmas and spend time with our nearest and dearest, it shouldn't be at the cost of our health. Make sure you set aside time to do your meditation before bed or get up and go to the gym. Even if it isn't as much as usual, prioritising your healthy activities will keep you on track and allow you to enjoy the festivities without feeling bad.
READ: 8 Reasons Why Meditation is Good for Your Health
Mindful Consumption of Christmas treats
Just like exercise, it's important to stay on track, but with moderation and mindful consumption, you can enjoy your favourite treats. Research states the average Christmas dinner consists of over three thousand calories, whilst boxes of sweets and buffets can keep people eating all day. Try loading your Christmas dinner with lower calorie vegetables, survive the snack attack with healthier alternatives such as nuts and fruit to the typical cheese and chocolate, intersperse high-calorie alcoholic beverages with water and only eat to hunger. This will help you to enjoy the mince pies and Egg Nog without stressing your body through over consumption.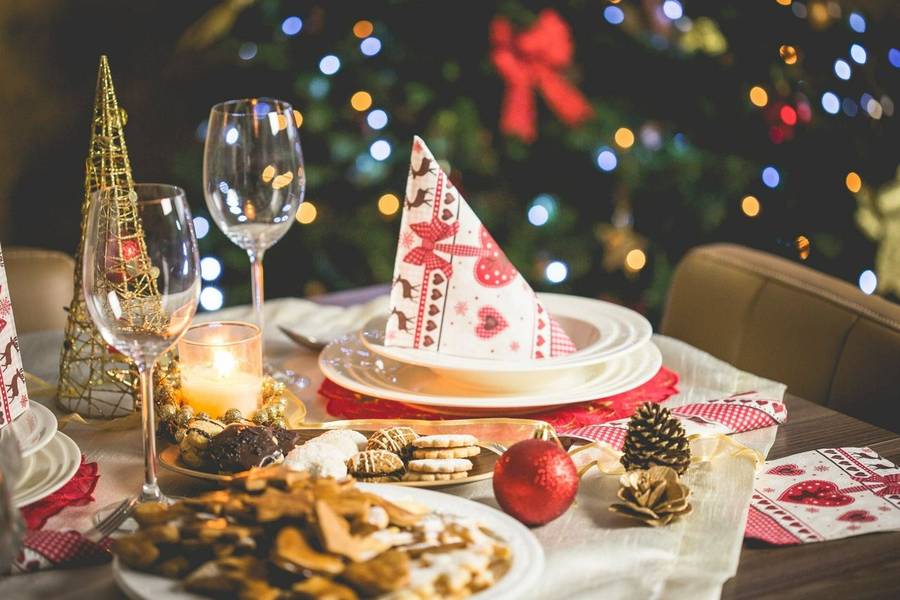 Be kind to yourself, don't label 'good' and 'bad'.
It is extremely easy to label foods and habits as good and bad. Some Christmassy treats such as mulled wine or Christmas cake in excess may not be good for the body. However, labelling them as 'bad' and restricting yourself will lead to over-indulgence later. Dropping the judgement over Christmas will help you enjoy the festive period without the stress of falling behind on fitness goals. Enjoy the extra glass or two of mulled wine at the Christmas dinner. Ensuring appropriate water consumption and a few days without alcohol, balance will be restored, and joy will be had by all.
Healthy Christmas Break
As previously mentioned, Christmas is a time where you may get an extra few days holiday. Why not use this time to get away and really recover from the usual working routine? Whether it's a luxury spa break with your partner, adventure holiday, or relaxing beach escape to warmer climates, the Christmas period could be the perfect excuse to recuperate and relax before heading into the New Year. Come home refocused and full of energy to hit the ground running towards next years goals!  
READ: Top 10 Healthy Christmas & New Year Holiday Destinations
Talk to one of our Travel Specialists on 1300 551 353 or contact us here to discuss tailor-making your perfect Christmas & New Year Retreat.