Holidays for Couples with Different Hobbies
Created: 31 August 2015

31 August 2015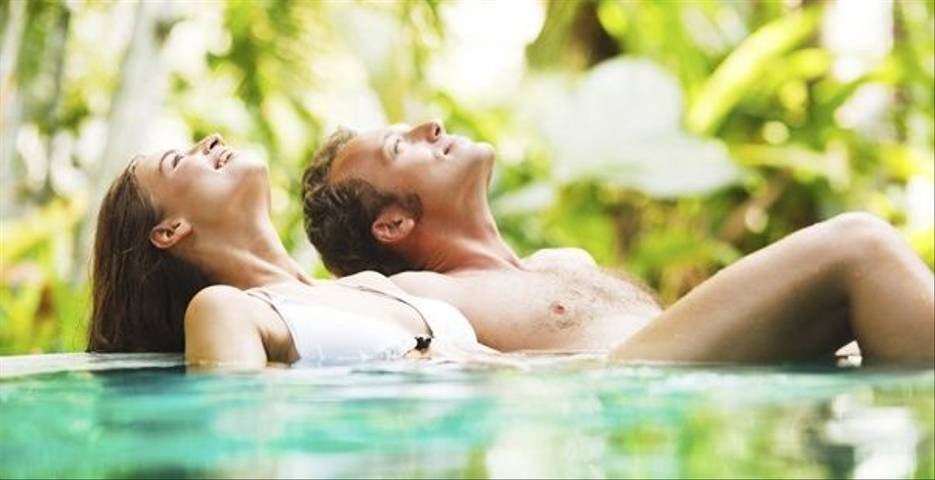 Saving couples from the relationship aftermath of 'opposites attract', we share our top hobby holiday solutions for couples with different interests. With some hobbies making obsessives out of their followers, golfers want to golf and yogis want to yoga, but for the other half who doesn't share the passion, these hobby holidays offer the solution for duos of all kinds, whether family or friends. Eliminating the need to leave the other half at home, planning a couples holiday no longer has to be an act of sacrificial compromise.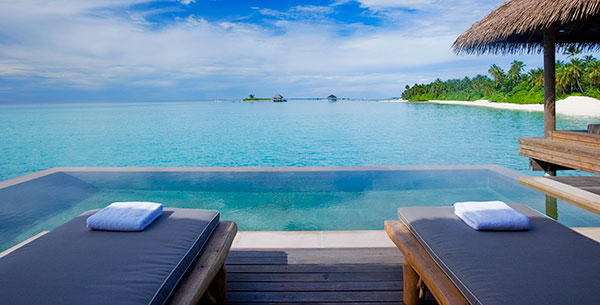 Explore crystal clear lagoons in the surfing holiday

The Diving Solution: Escape to the lagoons of the Maldives, for crystal clear waters that offer dream conditions for a diving holiday. The perfect habitat for whale sharks, manta rays and schools of tropical fish, PADI pros are even offered the chance to explore the waters of the Indian Ocean on a night dive.
For the non-diver: If you'd rather stay above the waves on your couples holiday, Maalifushi offers a fantastic range of non-motorised water sports. As your other half dives, discover the sea your own way by learning to surf or sail. On dry land, enjoy calming yoga and Pilates classes in the open air pavilion, followed by luxurious spa treatments from experts in holistic health.

More information: View Maalifushi by COMO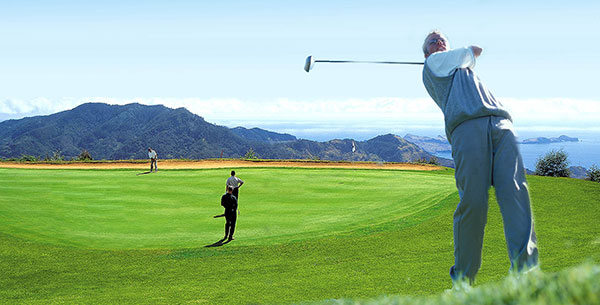 Enjoy a world-class golf course in Madeira, Portugal
 
For the golfer: Set on the south east coast of Madeira, trial two courses at Galo Resort, before choosing your preferred course to perfect your swing on for the rest of your stay. Ideal for a golf holiday, with a 27-hole course created by the celebrated course designer Robert Trent Jones, complimentary services like t-time reservation are also provided.
For the non-golfer: Tailor your stay on the Fusion Fitness programme, handpicking up to ten 1-on-1 activities, from dance lessons to personal fitness training. Re-balance mind, body and soul with holistic Ayurvedic treatments, combined with daily yoga and meditation sessions. Meet your partner at the end of your day in the wellness centre to enjoy relaxing massages together on your couples holiday.

More information: View Galo Resort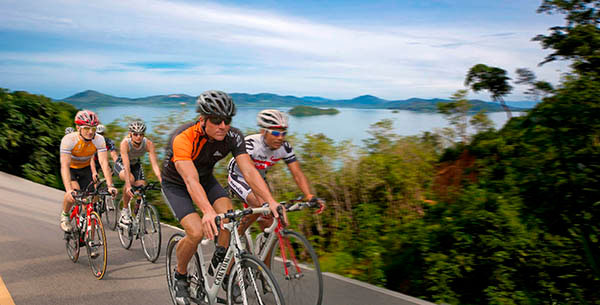 Cycle through tropical scenery in Thailand
 
For the cyclist: Offering a dedicated triathlon training holiday, the local roads surrounding Thanyapura in Thailand allow you to train amongst tropical rainforest and mountainous scenery, a dream cycling holiday destination. Private training, together with strength and conditioning programmes improve your fitness and ability, whilst video analysis perfects your technique. After an active day, sooth and re-energise tired legs with a sports massage.
For the non-cyclist: Put Thanyapura's state-of-the-art facilities to the test, in the 50m pool or on the tennis courts. Take to the athletics track to work on your technique and fitness, then venture further afield running amidst Thailand's magnificent scenery. Or focus on your well-being during your couples holiday with a full detox programme, designed to cleanse the body with nutrition and treatments.


More information: View Thanyapura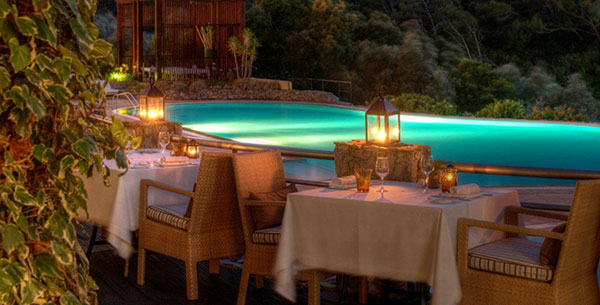 Enjoy a couples healthy holiday in Portugal
 
For the tennis player: Ace your racquet skills at Penha Longa in Portugal with daily private lessons and optional group tennis clinics to put your skills to the test. A healthy tennis holiday, avoid the dreaded 'tennis elbow' with an energising massage and access to a variety of wellness activities, such as yoga, to help to focus your mind and invigorate your body.
For the non-tennis player: Off the court, explore the surrounding nature reserve whilst mountain hiking or horse riding. Test out the on-site golf course on your couples holiday or head to the coast for a surfing lesson. Revive together with group classes, from yoga to Qi Gong, or visit nearby Lisbon for a cultural adventure.


More information: View Penha Longa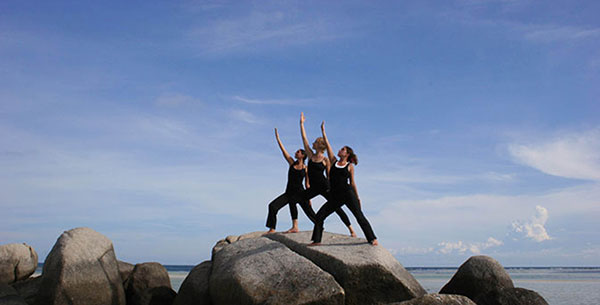 Focus on your well-being in stunning Koh Samui, Thailand
 
For the yogi: Deepen your yoga practice amidst the tropical scenery of Kamalaya, set upon the secluded south coast of Thai island Koh Samui, ideal for a yoga holiday. Customised to your individual skills during private sessions, you will receive instruction in areas such as physical posture, breathing and meditation. Following daily yoga sessions, indulge in Ayurveda therapies from experienced holistic therapists.
For the non-yogi: For those who would rather focus on their overall well-being on their couples holiday, Kamalaya offers a wide range of focused wellness programmes, from fitness and weight loss to detox and sleep enhancement. Learn how to embrace change from wellness experts, keep active with personal fitness training or explore the coastline whilst kayaking.


More information: View Kamalaya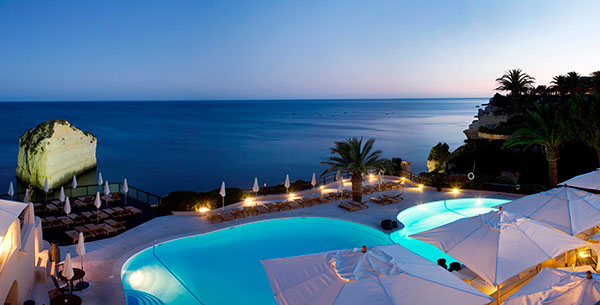 Improve your well-being together in the Algarve, Portugal
 
For the detox cleanser: Kick-start weight loss at this medical spa retreat on the Portuguese Algarve, ideal for a cleansing detox holiday. Following comprehensive medical and biophysical evaluations, detox with a strict anti-inflammatory diet alongside cleansing spa therapies, including lymphatic drainage. Enhance your cleanse with complimentary group classes, from yoga to healthy living workshops.
For the non-detox cleanser: Join your other half in the spa for an ocean inspired Thalassa treatment, or experience the real thing with a variety of water sports available, including surfing and jet skiing. Get moving on your couples holiday during personal training sessions, explore on a nature walk, take to the tennis courts, and dive into a choice of 5 fresh or sea water pools.


More information: View Vilalara Longevity Thalassa & Medical Spa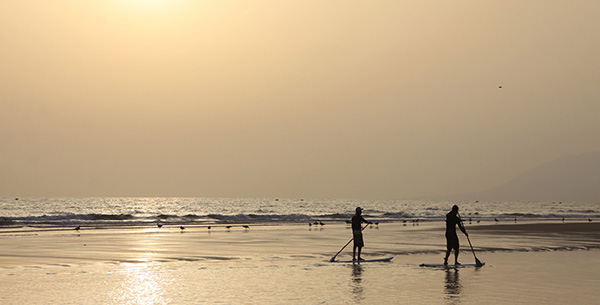 Take to the ocean in Morocco
 
For the surfer: Open to beginners and experienced surfers alike, hone your skills on the exotic coast of Morocco, under the tuition of expert surf school instructors. A great surfing holiday destination, choose from 2 packages depending on your skill level, or opt to mix surfing with yoga, for a touch of variety on your healthy holiday.
For the non-surfer: With an average of 340 days of sunshine, this beach front retreat provides a multitude of alternative water sports, from stand-up paddle boarding to kayaking. Find your balance in the beach front yoga pavilion, work up a sweat with a personalised boot camp session, and relax with Moroccan inspired spa treatments, including an open air massage on the beach.


More information: View Paradis Plage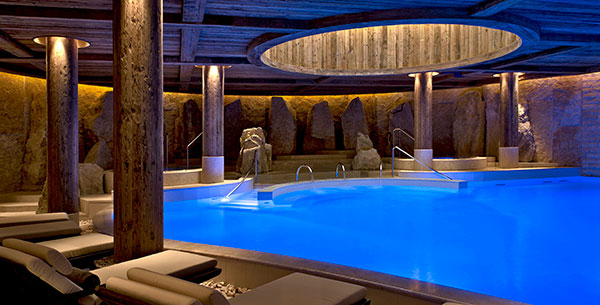 Unwind with your partner in Switzerland
 
For the skier: Set in the Swiss Alps, the picturesque village of Gstaad plays host to this exclusive ski and spa resort, ideal for a skiing holiday. With access to several ski areas across the Gstaad region, skiers of all abilities can whizz down the snowy slopes. Off the slopes, unwind with your partner with a choice of 60 relaxing therapies in the retreats Six Senses spa.
For the non-skier: Whilst your other half hits the slopes on your couples holiday, boost your well-being with a cleansing detox, discover the healing benefits of Ayurveda or keep active with fitness activities. Make the most of your surroundings as you take in the views during a trip to Glacier 3000 or take part in alpine nature training.


More information: View The Alpina Gstaad
Talk to one of our Travel Specialists on 1300 551 353 or contact us here to discuss tailor-making your perfect couples holiday.