A Healthy Valentine's Day Dinner Worth Staying In For
Created: 06 February 2019

06 February 2019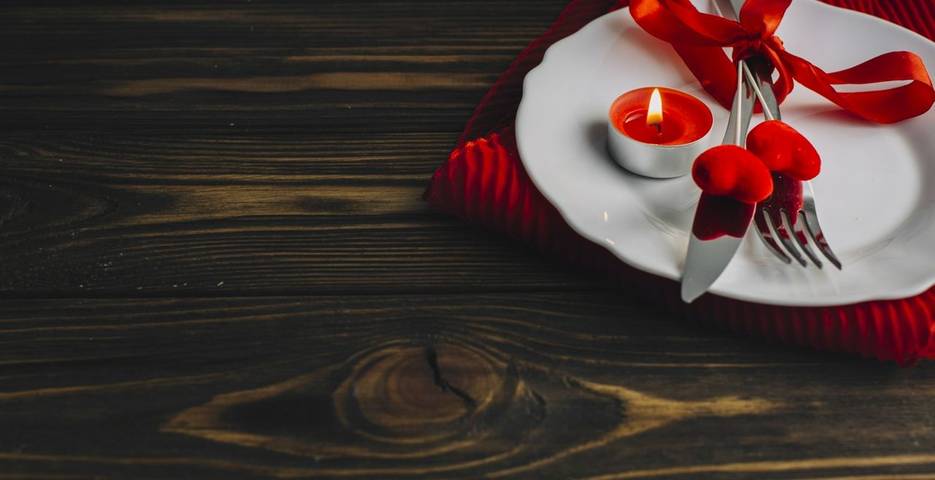 Valentine's Day is just around the corner and love is already in the air.
Food is a life essential and nourishing our bodies with healthy foods is the ultimate form of self-love. Making and sharing food is such an act of love so this upcoming Valentine's Day we recommend you forget about trying to score dinner reservations. Why fight the crowds when you can make a delicious four-course menu in the comfort of your home?  With our healthy recipes, you can now create restaurant-quality entrees for your Valentine – from easy entrees to decadent healthy desserts.
To keep your diet on track without sacrificing the romance this 14th of February, surprise your Valentine with homemade dinner date packed with flavorful ingredients that won't break the calorie bank.
Choose a light salad to start!
Take a bite of this beautiful and colorful salad, inspired by the consistently sunny, hot Moroccan weather that calls for fresh, light meals. With the combination of fresh, organic grilled vegetables, drizzled with virgin argan oil, paired with crunchy lettuce and a colourful beetroot puree – this salad is a way to start off the evening.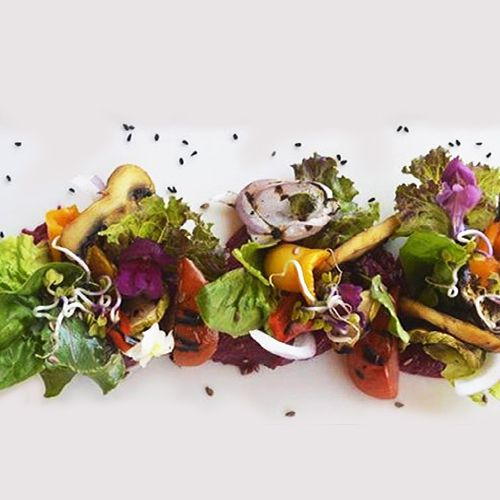 Get full recipe: Grilled Organic Vegetable Salad
Choose a simple entrée!
Continue with a delicious entrée rolled in delicate rice paper sheets and stuffed with Vermicelli noodles (containing 0 grams of fat) bean sprouts, carrot, cucumber and coriander sprigs, these nutritious rolls create the perfect refreshing crunch with the mix of vegetables bursting with flavour. The ginger and ginseng dressing compliment and finish the dish, creating an exquisite, aromatic combination of Asian flavours.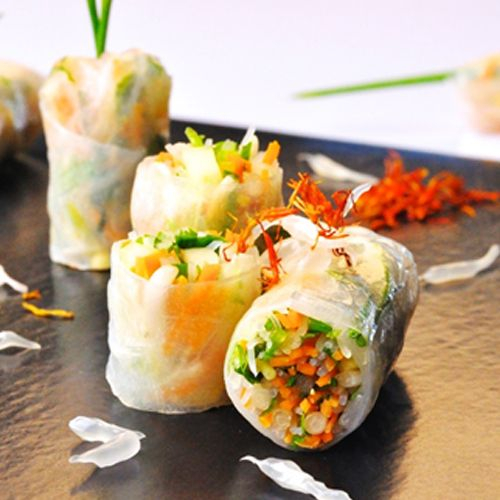 Get full recipe: Summer Rolls
Choose a main course to wow!
For a hearty vegetarian addition to your Valentine's Day dinner menu, try this delicious 'pasta' dish that does not contain any gluten or refined grains, thanks to the 'courgetti' (zucchini), making it suitable for those with a gluten intolerance or following a low carb diet. This completely vegan dish is bursting with nutrients, thanks to the raw courgettis, nuts, and plant-based parmesan alternative.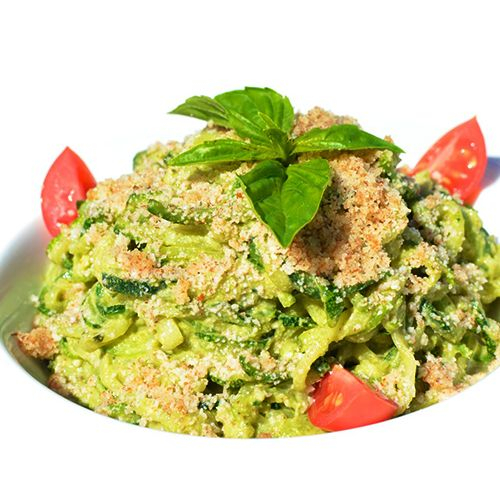 Get full recipe:  Courgetti Spaghetti with Pesto Sauce
End with a diet-friendly dessert!
Is there anything better than biting into the rich, gooeyness of raw dark chocolate tart? This healthy dessert is gluten-free, using almond flour instead of wheat flour, and is completely free of refined sugar, thanks to a coconut nectar substitution. The delicious raspberry gel provides the perfect combination of sweet and sour to offset the bitterness of the cacao. An indulgent treat that is simple to prepare, guaranteed to satisfy even the most insatiable sweet tooth and put a smile on the face of your partner on this romantic night in.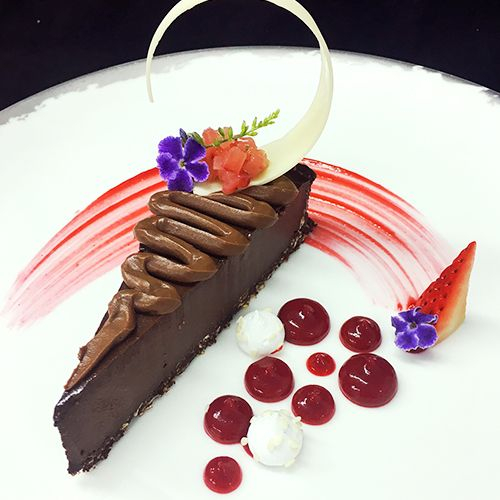 Get full recipe: Raw Dark Chocolate Tart