Healthy Holidays over the New Year
Created: 22 December 2014

22 December 2014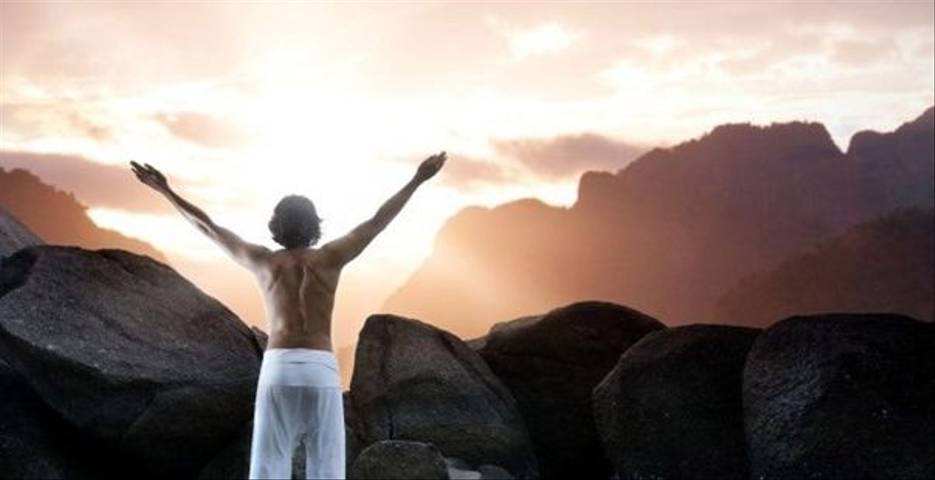 Start your New Year the right way by jetting off to an exotic destination on one of our healthy holidays. From a yoga, spa and surfing holiday in Morocco, to a detox holiday in Oman; you'll be able to keep active and boost your fitness levels on one of our tailor-made healthy holidays over the New Year, while your body reaps the rewards. Alternatively, if you're simply looking to improve your health, why not try a weight loss holiday in India or a detox holiday in Oman to rejuvenate your mind, body and soul? All of our healthy holidays feature luxury spas complete with a range of therapeutic treatments and expert wellness therapists to ensure you're able to relax and unwind on your New Year wellness getaway.
So make sure you end the year on a high, and start the New Year feeling healthier and happier in yourself. Whether you're looking for a ski and spa getaway for the family, an all-inclusive spa holiday in Vietnam for you and your partner, or a spiritual holistic health retreat in Bali for yourself; below are our recommendations and ideas for where we think you should go this New Year.


Yoga, Spa and Surfing in Morocco: Paradis Plage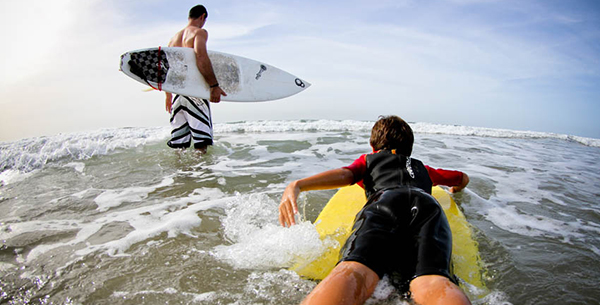 Learn to surf the waves at Paradis Plage

For a tailor-made activity holiday, enjoy a yoga, surfing and spa break in Morocco. Have fun riding the waves in the Atlantic Ocean, or improve your surfing technique with lessons from the on-site instructors at the Paradis Surf Centre. Away from the water, calm your mind in a relaxing yoga class where you can sample Hatha and Yin yoga; or head to the spa and unwind in the hands of the wellness therapists on a luxury spa holiday. Enjoy the range of therapeutic treatments on offer; from orange blossom sensory massages to traditional Moroccan Hammam treatments for a sensual, wellness experience.

More information: View Paradis Plage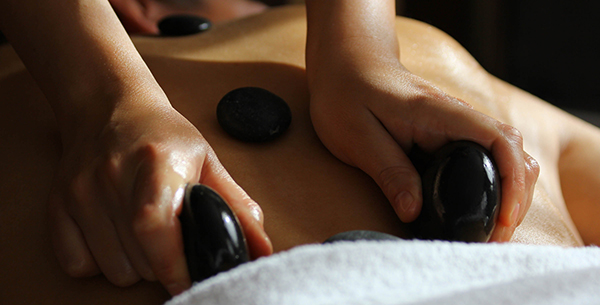 Experience a hot stone massage at Zighy Bay
On a detox holiday in Oman you can expect relaxing spa treatments, healthy vegan cuisine and access to complimentary group fitness classes to help your body heal. Revitalise your system with detox massages, hot stone therapy or herbal steam sessions; then indulge in the selection of vegan and vegetarian dishes on offer. If you're looking to keep active, take advantage of your three personal training sessions or work on your fitness in group classes. From yoga and meditation to aqua fit and bootcamp; you'll find new ways to improve your health, making this the perfect destination for a healing holiday.

More information: View Zighy Bay Detox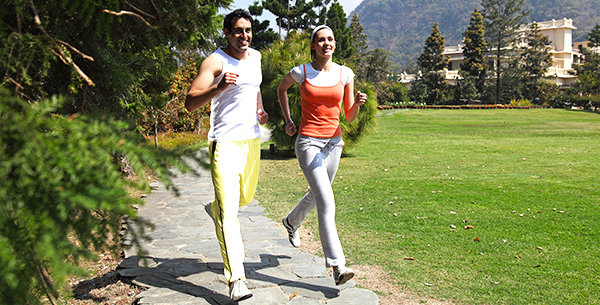 Enhance weight loss with jogging at Ananda

Lose weight in a healthy, controlled environment on this two week weight-loss holiday in India. Keep active in your personal training sessions and private classes designed to help you work on your abs, legs and bum; or relax in a yoga class to improve your health and well-being. After your wellness, fitness and lifestyle consultations where you'll learn a healthy lifestyle, stop off at the spa, and enjoy the range of rejuvenating treatments. From energising earth wraps to deep tissue massages; the award-winning spa offers the perfect way to de-stress on this healthy weight-loss retreat.

More information: View Ananda Weight Management


Hit the slopes at The Alpina Gstaad

Combine adventure with relaxation on this outstanding Spa and Skiing holiday in Switzerland. Enjoy the refreshing mountain air as you soar down the slopes with your ski pass which covers the entire Gstaad region. If you're keen to explore the area further, why not go hiking or mountain biking and admire the incredible views while keeping fit. After a day outdoors, choose from over 60 relaxing treatments in the Six Senses Spa. With a range of luxurious massages, facials, wellness therapies and body treatments to try out; your body will be left feeling refuelled and revitalised throughout your healthy break.

More information: View The Alpina Gstaad Ski & Spa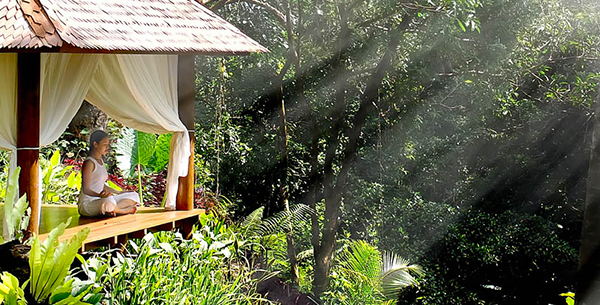 Meditation at Maya Ubud

Rejuvenate your mind and body on a secluded wellness retreat in Bali. Unwind in your tropical surroundings by practising yoga and meditation each morning to leave you in a state of total relaxation. Enjoy walks to the traditional village and an afternoon trip to a nearby orphanage for a cultural wellness experience, and have fun taking part in the Balinese authentic dress up. Relax with a Balinese massage and two complimentary spa treatments of your choice; where you'll be able to choose from the likes of citrus body polishes, chocolate body masks and Balinese Borehs.

More information: View Maya Ubud Spiritual Journey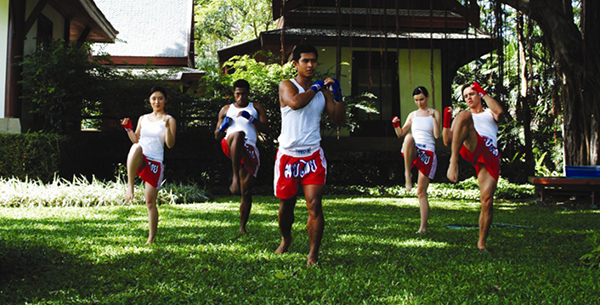 Practice Muay Thai at Kamalaya

Experience self-discovery and growth on this wellness holiday designed to improve your inner strength and emotional balance. A key focus of this program is on learning to beat stress, and this is done through the help of embracing change sessions and wellness consultations. You'll receive complimentary spa treatments throughout your time in Thailand; including vital essential oil massages and relaxing Asian foot massages to help you unwind. You can also de-stress through exercise, and there are a host of fitness classes for you to try out; from beach bootcamp and aqua aerobics to Muay Thai and Body combat.

More information: View Kamalaya Embracing Change


All-inclusive Spa in Vietnam: Fusion Maia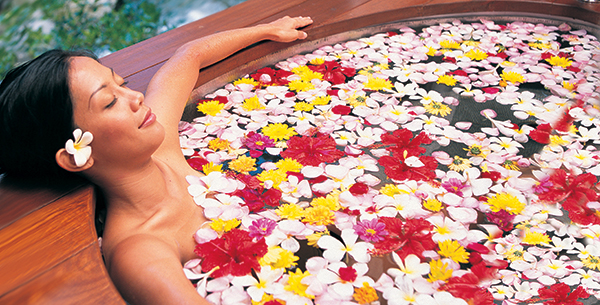 Enjoy an aroma flower bath at Fusion Maia

Relax in your own private plunge pool on this outstanding all-inclusive spa holiday in Vietnam. With unlimited spa treatments on the menu, you can choose from over 20 treatments, including natural living therapy, aromatherapy facials and aroma flower baths; as well as a separate mini menu for children. After your spa session, head outdoors and enjoy golf, tennis and cycling; or if you're feeling more adventurous why not go diving or snorkelling in the ocean. For something a bit different, you can also enjoy access to spring roll making and exotic fruit tasting sessions for an all-rounded cultural experience.

More information: View Fusion Maia
Talk to one of our Travel Specialists on 1300 551 353 or contact us here to discuss tailor-making your perfect New Year healthy holiday.