Health and Fitness Travel now 'Down Under'
Created: 10 April 2014

10 April 2014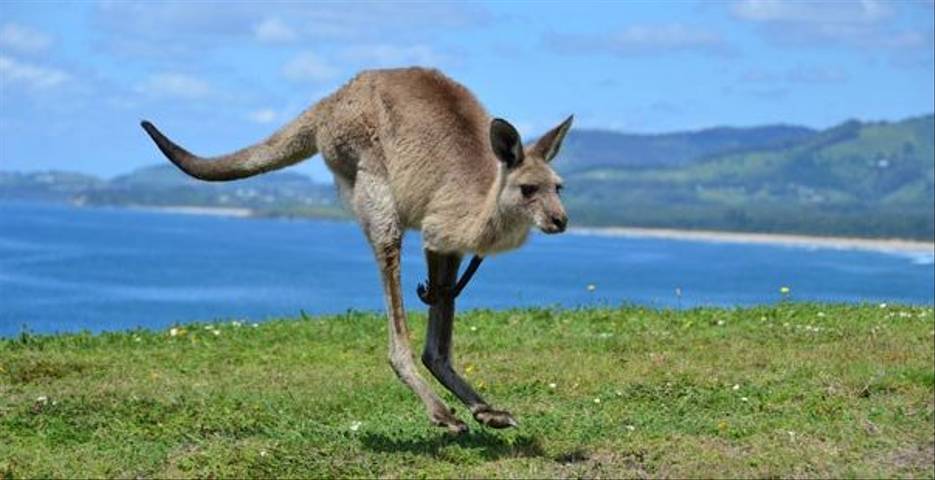 We have now reached the shores of Australia, and as a specialist wellness travel company, Health and Fitness Travel will offer a new healthy travel experience to revolutionise the way you think about travel. 
Established in the UK in 2010, Health and Fitness Travel aims to shift perceptions of healthy holidays into mainstream acceptance and with 62.8%* of Australians overweight or obese there has never been a more important time for us to focus on preventative health care measure.
Offering a huge range of bespoke active and well-being getaways worldwide; from Sub Alpine Hiking at the brand new Aro Hā, New Zealand to the ultimate detox and de-stress programs at Kamalaya, Thailand, or comprehensive well-being spa and rejuvenation programs at Como Shambhala in Bali, we can create a health and fitness holiday to appeal to clients whatever their goals and interests.
Our easy to navigate website provides the option to browse by destination, specific health and fitness holiday experiences or preferred time of year to travel. Invaluable guidance and advice is always on hand from the in-house knowledgeable travel specialists, industry experts including personal trainers, sports instructors, nutritionists and yoga teachers, as well as local destination specialists.
Here are a few holiday ideas from our 2014 collection:
Focus on personal growth and long term healthy transformation at this award-winning sanctuary and holistic spa holiday. Relax amongst the lily ponds and tropical jungle foliage, and look out onto the sea while you relax and rejuvenate. Make the most of the excellent fitness facilities and take part in cardio combat, power walking, or circuit training, and receive personalised spa treatments, including acupuncture and detoxifying scrubs to improve your well-being. Reap the health benefits of yoga in sessions tailored to your particular level and wellness needs, and detox your body. You'll leave Kamalaya with the motivation to kick-start a healthier lifestyle.


Relaxing at Kamalaya


The Aro Hā Wellness Retreat offers tailored fitness and wellness retreats designed to get you looking good and feeling revitalised. The first of its kind in New Zealand, the retreat utilises permaculture techniques in an effort to make it self-sustaining; crops are stored in cellars refrigerated by the ambient temperatures of the earth and solar panels help to provide energy. Start your day right at this environmentally-friendly health retreat with sunrise Vinyasa yoga before embarking on a hike around the rugged surrounding terrain. Aro Hā offers something completely different to a traditional holiday and is perfect for anyone conscious of their carbon footprint.


View of the Lake at Aro Ha


Escape to this luxurious health retreat in the Philippines. Famed for its back-to-nature approach on emotional fitness and physical health, you'll enjoy gastronomic delights with delicious raw vegan meals sure to impress even the most disconcerting diners. Improve your fitness and lose extra pounds in the jungle gym with a range of activities, including power walking and circuit training. Centre your mind with yoga, whether you're a beginner or an experienced yogi, and focus your attention with a meditation class. Boost your health on a weight management or detox program, involving cleansing spa treatments and wellness activities, to leave you feeling fresh and renewed. 


Spa treatment at The Farm


Pamper yourself with a healthy break at Fusion Maia, an all-inclusive spa holiday of unmatched modern luxury. This wonderfully idyllic setting provides not only the natural beauty, but also the facilities to enjoy the perfect wellness holiday. Each day is given a theme, such as 'open your mind' and 'be active', with activities reflecting this theme. One day you could be meditating by the sea before indulging in an aroma flower bath and mind energy therapy, the next you could be hiking and cycling through the picturesque countryside. Combine all this with tantalising Asian cuisine to return home fresh and revitalised.


Yoga on the beach at Fusion Maia


The Como Shambhala Estate in Bali is a multi-award winning luxury health and fitness retreat nestled between jungle-covered hills and boasting its own healing springs. Cleanse your body of toxins and de-stress on our Ayurvedic holiday, involving traditional treatments, personalised diet, private yoga classes and daily wellness activities including Pilates, meditation, circuit training, rock climbing, white-water rafting, mountain biking and rice field treks. Seek stress relief with a perfect combination of healing with the principles of Ayurveda and relaxing spa treatments to board the plane home feeling renewed. 


Tai Chi at Como Shamhala
Talk to one of our Travel Specialists on 1300 551 353 or contact us here to discuss tailor-making your perfect Healthy Holiday holiday.