Health and Fitness Revival for Fathers Day
Created: 21 August 2014

21 August 2014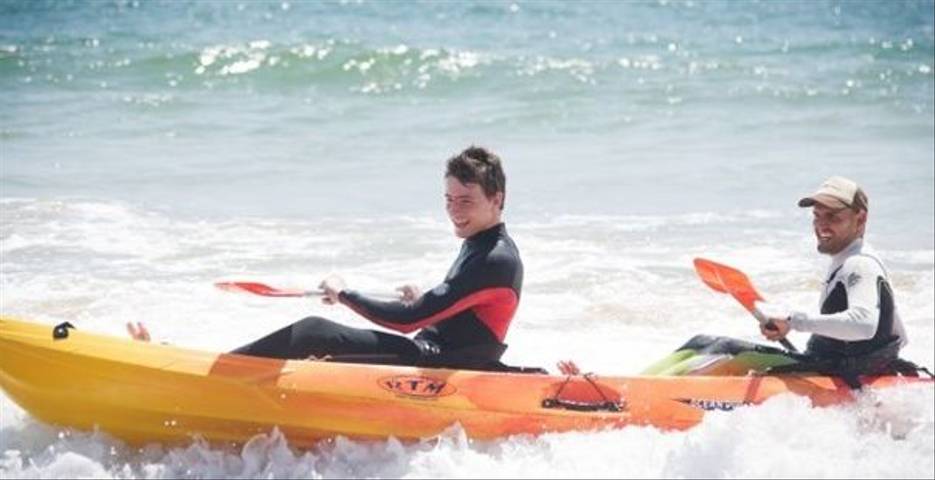 Father's Day is just around the corner and you know what that means? It's time to show your dads how much you appreciate them and how you are genuinely concerned about their well-being. With life becoming increasingly complex with work, social and family demands, fathers are finding less time to maintain a healthy lifestyle. They are stressed from trying to juggle work deadlines, raising children and finding time to connect with their wives. Stress is likely to be a major role in our dads' lives, not to mention the concerns of potential health issues such as heart disease, diabetes and high blood pressure, which are ranked as the top three health issues plaguing men. It's important to take interest in these concerns and to help fathers in preventing them, which can be done through the right diet and exercise. What better than to book an active and healthy holiday for your dad!
Our fathers may have lost themselves in their workload and gained a spare tyre, wrinkles and grey hair, but make sure to show them that this doesn't make a difference to us and that we just want to help them get back on the health track. With little time to spend on their appearance and diets, dads are in dire need of a lifestyle revival! With the modern man admitting that these insecurities and work pressures are getting to them, it's no wonder they are embracing self-improvement tips and the idea of healthy holidays. They may not run with arms wide open for the same feminine treatments as women, however, they might be open to trying a masculine facial for their laughter lines, a detox massage for their bellies or a manicure that will soften their working hands - minus the flowery touches.
This new male getaway concept is being embraced by men who want something more than the usual uneventful week away and surely fathers want an exciting escape that allows them to engage in their favourite sports, away from the television. Going to the gym on their weekends may be uninspiring, whilst pushing weights and running treadmill-marathons may seem like the only options to getting fit, but it's not. A toned physique can be achieved while fathers engage in their favourite sports, whether on a football field, golf course or basketball court. Perhaps, playing a challenging game of tennis, followed by a sports massage, is what fathers want.




Possibly you feel that your dad needs something intense, that will push him to the limit and force him out of his comfort zone? Then a boot camp holiday may be what you're looking for. There is nothing that feels better than that moment after your limit of endurance has been met and the endorphins kick in, then the body gets a charge of adrenaline. Maybe this is what your father has been missing all those months whilst sitting in front of a computer screen. After the challenging day at a boot camp, your dad will need to relax and unwind, which is best spent de-stressing in a luxurious spa, whilst having sore muscles worked out during a deep tissue or Thai massage. It may not be what comes to mind first when thinking of a pampering holiday, however this is what an ideal pampering holiday would be like for men. One that guarantees an adrenaline experience followed by a rejuvenating one at some of the world's finest spas.
Father's Day will be a great way to help kick-start your dad's healthy regime, melting away his stress, lowering his blood pressure, regaining his strength and re-energising his mind! There is no gift better than the one that shows that you care and that you're thankful for having a father like him.
Having a hard time thinking of where to send him? Find the top five men's health and fitness holidays below.


This all-inclusive wellness retreat offers a balance of challenging sub-alpine hiking, kayaking and TRX training and rejuvenating activities including daily therapeutic massages, yoga and meditation sessions. Combined with nutrient dense foods and the ability to relinquish the need for decision making, this 5 day program will help dad decompress and focus on his wellbeing and even shed a few kilos in the process. Ideal for Fathers who enjoy the great outdoors.


The perfect fix for a stressed out dad, a luxury relaxation holiday with a focus on making positive lifestyles changes. Located in the tropical jungles in Bali, Como Shambhala Estate is a hidden paradise where dad can unwind with daily massages, focus on his flexibility with private yoga to stretch out after all those long hours at the office and join the complimentary group classes including circuit training and rock-climbing to keep up or kick start his fitness. He will leave feeling refreshed and ready to take on the world!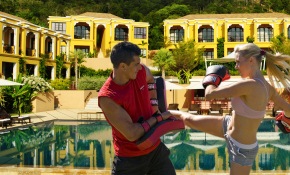 Let Dad begin or build on his fitness levels and techniques at Absolute Sanctuary, on the beautiful Island of Koh Samui, beginning with a fitness assessment to provide a tailor-made program to meet his goals. Ideal for conditioning and toning the body Muay Thai kick boxing and boot camp training are both available as part of this healthy getaway. Healthy meals will nourish and energise, while the daily spa treatments will detox and relax, making this the perfect Father's Day escape holiday for the fitness enthusiast.


For a complete health overhaul or just a fitness holiday that will really challenge, Phuket Cleanse in Thailand will deliver. Here Dad can learn how to lead a healthier lifestyle with health and nutrition master classes and take part in a huge variety of daily activities including box fit, Tabata, TRX, cardio tennis, born to run, Muay Thai and boot camp and many more. Between fitness classes he can unwind at the sauna, take part in meditation classes and enjoy therapeutic daily massages for a complete wellness experience.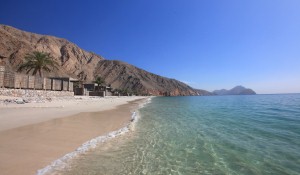 On this secluded bay of sandy beaches and mountain views, the Six Senses Zighy Bay offers active outlets for the stressed and tired man. With adrenaline-fuelled workouts and private activity sessions such as, hiking, biking and paragliding, followed by restorative massages and treatments, makes this perfect for a man holiday away.Reconnect with nature and enjoy the simplicity of Zighy Bay's surroundings while staying active and healthy.




Talk to one of our Travel Specialists on 1300 551 353 or contact us here to discuss tailor-making your perfect healthy holiday
.