Great Work Experience in the Travel Industry
Created: 05 December 2014

05 December 2014

Having had experience working in tourism overseas, I really wanted to discover what it was like to work behind the scenes for a travel company in the UK. Having touched on it at university, I found the prospects of online PR and Marketing especially exciting and was inspired to learn more. As a health fanatic as well as a lover of travelling, this internship seemed like an incredible opportunity and I can positively say that it has exceeded my expectations.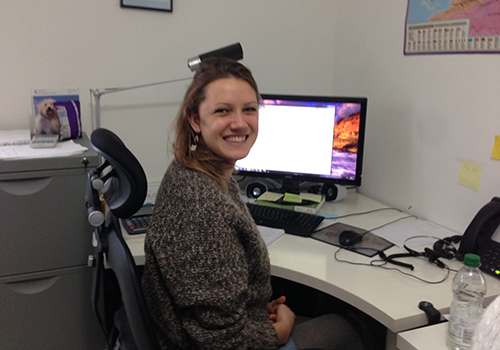 Becky at her desk at Health and Fitness Travel HQ

One of the best aspects has been the huge variety of tasks that I have been engaging with, keeping me constantly interested and busy. I have regularly produced different writing pieces for a multitude of different audiences which has allowed me to develop and diversify my writing skills as well as express my creativity and passion for wellness travel. It has also been exciting to be a part of marketing areas of new growth for the company and as a result, I've really enhanced my commercial awareness.
I have found Health and Fitness Travel to be an inspiring place to work. A small but thriving company, it is bursting with new ideas to diversify and spread the word about health and fitness holidays. My internship has opened my eyes up to the exciting possibilities of PR and Marketing as well as giving me an insight into the ins and outs of the day-to-day business of a luxury travel company. I am so grateful that the team has always shown an interest in my well-being by actively facilitating the development of my skills and knowledge, making my internship an amazing stage of my journey in a career in travel.
Visit our jobs page to apply for our PR & Marketing Internship