Global Wellness Day 2016
Created: 19 May 2016

19 May 2016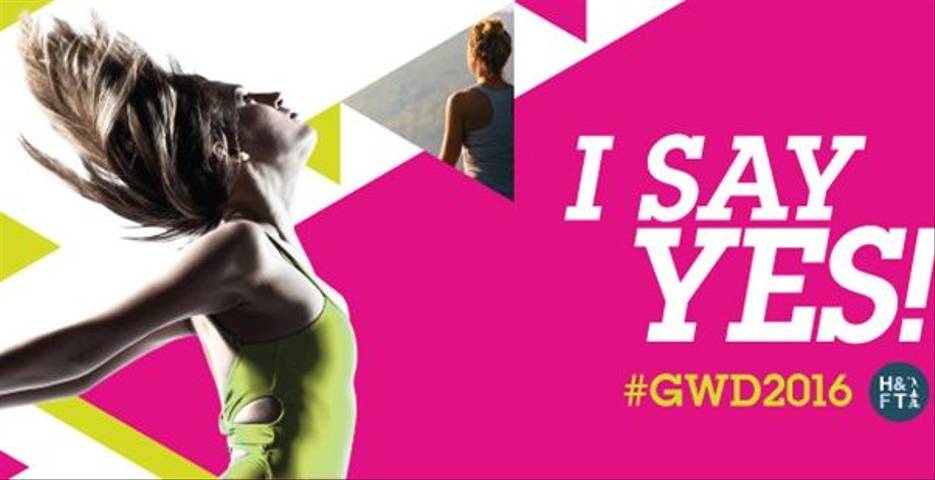 Living well is practically the entire world's shared dream. Every second Saturday of June, the world celebrates this shared dream with a special day called Global Wellness Day. Health and Fitness Travel Co-Founder Samantha Lippiatt and her team have come together with ClassPass and local Melbourne based wellness businesses to host an afternoon of fun to celebrate, including wellness presentations, healthy refreshments and flow yoga at Bodhi & Ride in Port Melbourne.

Supported by Matcha Maiden, Haus of Health, Golden Grind, MUD, Nourish Bowlz, Extra Mile Kombucha, The Original Totes Amazeballs plus great prizes on offer from ASPAR, SUIS and Karmic Cold Pressed Juice.
"Living a life with wellness at its core is the guiding principle of our organisation which is why we "Say Yes" to Global Wellness Day and are proud that many in our Institute network, including Health and Fitness Travel are embracing this important campaign," said Susie Ellis, Chairman and CEO of the Global Wellness Institute.


What is Global Wellness Day?

The Global Wellness Day Manifesto helps promote a life of wellness, the campaign challenges people to change one aspect of their lives for a day and outlines seven steps to better wellness:
  1. Drink more water
  2. Walk for an hour
  3. Shop locally & eat organically
  4. Stop using plastic bottles
  5. Do a good deed
  6. Eat a family dinner
  7. Go to bed at 10pm



Take Part

Reserve a place now: Register HERE (The entire event is FREE!)