Getting Ready for a Ski & Spa Holiday
Created: 08 May 2014

08 May 2014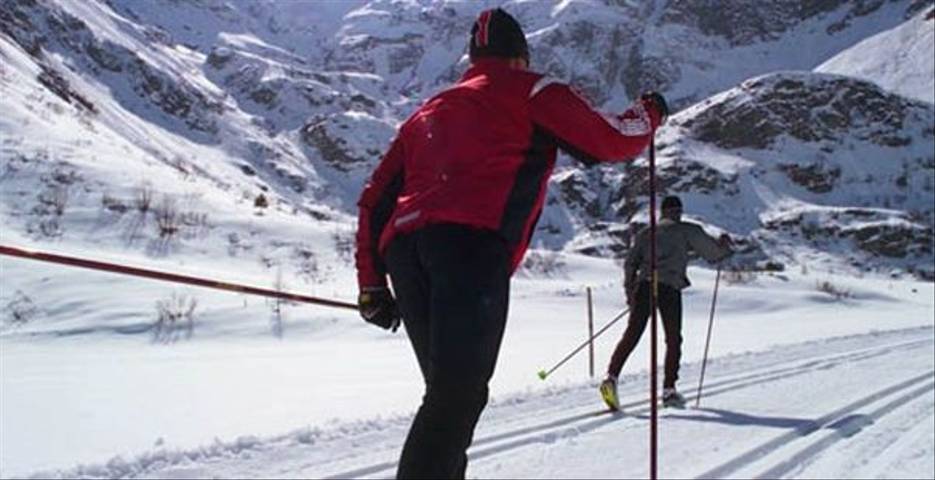 With winter fast approaching its time to start planning your holidays for the cooler months, Skiing is a fantastically fun and exhilarating sport, and certainly doesn't require you to be an elite athlete to enjoy it. The tree-lined pistes, fresh mountain air and, above all, the thrill of skiing are among the reasons why it is so popular. It can be enjoyed with the family, as part of a group or even on a solo holiday. But for many, a ski holiday only comes once every so often and the last thing you want is to feel so achy and tired that you don't enjoy it or make the most out of it.
Downhill skiing places unique demands on the body; coordination, balance, stamina and flexibility all come into play when careering down the slopes. What's more, almost all of the muscles in the body are exercised, which is why it is important to shape up in advance. Getting fit before heading to the slopes this season is crucial if you want to get in a substantial amount of skiing while you're there. Therefore we have given you three fitness aspects to work on to help you prepare for the physical demands of a ski & spa holiday:


Cardio
Try not to leave it to a few weeks before your holiday to cram in all your preparation; starting a training routine as soon as you book your holiday will be much more valuable and effective. A full day on the powder can be exhausting - your body will be constantly striving to remain balanced and upright, and so requires a decent level of cardiovascular fitness. These cardio sessions are also highly effective when preparing for a fitness holiday:
Cycling, swimming, walking or running for half an hour, two to three times a week, will give your cardio fitness a boost and can be easily incorporated into your daily routine.
Interval training can also act as a great base for getting ski-fit. The anaerobic nature of skiing sees you speed down the slopes before resting on a lift to take you back to the top of the mountain, so try repeating an intense sequence of a short burst of exercise followed by a rest period, at least once a week.


Cycling and running will give your cardio fitness a boost in preparation for your ski & spa holiday


Strength and Endurance
Those who have skied before will be familiar with burning thighs after a long run on the slopes and the aching that comes as a result of being on your feet all day. Although downhill skiing makes use of almost every muscle, it targets certain muscle groups in particular. Conditioning and strengthening your quadriceps, triceps, hamstrings and core will enable you to ski for longer periods and more readily improve your technique, so practise several strength and endurance exercises.
If you have access to a gym, there will be plenty of equipment to work on these areas. Try practising weighted squats and leg presses, as this will replicate the position adopted when skiing.
Practise the plank to strengthen your core and build endurance.


Flexibility and Balance
Working on your balance and coordination will help you stay on your feet when on the slopes and develop your technique. Similarly, the more supple and flexible you feel, the more likely you are to avoid a serious injury should you fall, so attempt some flexibility, balance and coordination exercises.
Lunges and one-footed balances will improve your balance and coordination and can be done in the comfort of your home.
Stretching the targeted muscles before and after exercising will increase flexibility. Yoga is also an excellent way of doing this and will fight general stiffness too.
If you haven't been on a ski holiday before, here is a useful checklist to ensure you leave completely prepared and stress-free.


Ski Essentials Checklist:

- Ski jacket
- Ski salopettes
- Thermal base layers (vests and trousers)
- Ski gloves and inner gloves
- Ski goggles and sunglasses
- Ski socks
- Warm hat (helmets can be hired)
- Snood
- Sun cream (including lip protection)
- Small rucksack
- Passport sized photos for lift passes (not always required)
- A camera to capture the spectacular views!


No matter how well prepared you are beforehand, a ski holiday is always likely to bring about tough physical demands on the body. However the beauty of a spa & sport holiday is that once your day of exercise is over, you can fully recover and re-energise with indulging spa treatments, much like our exclusive Fusion Fitness Holidays, where you can enjoy 1-on-1 activities and fitness sessions, and blend them with relaxing spa treatments, to create an ideal program that suites your individual needs.


The white pistes of Gastein are a skier's dream with guaranteed snow until April

By combining your ski holiday with a spa holiday, you are able to receive the full benefits of both. Grand Park, situated in the Gastein Valley in the Austrian Alps, provides just that. The region is a skier's dream with guaranteed snow until April. To top off an adrenaline-charged day on the pistes and prepare for the following day's adventures, you can soothe tired muscles with a massage in the world class Grand Park Spa that includes a host of saunas and treatment rooms. What's more, you can enjoy revitalising daily wellness activities including Pilates, yoga, Thai Chi and aqua aerobics.
Nothing will leave you feeling more refreshed than a ski & spa holiday; a blend of invigorating exercise and deserved relaxation, all among the picturesque setting of snow-capped mountains. And if you'd like to take it up a notch ask us about the world first Heli-Ski Wellness Retreat at Aro Ha in New Zealand this winter.
Talk to one of our Travel Specialists on 1300 551 353 or contact us here to discuss tailor-making your perfect Fusion Fitness holiday.