Five Inside Out Beauty Travel Essentials
Created: 08 November 2017

08 November 2017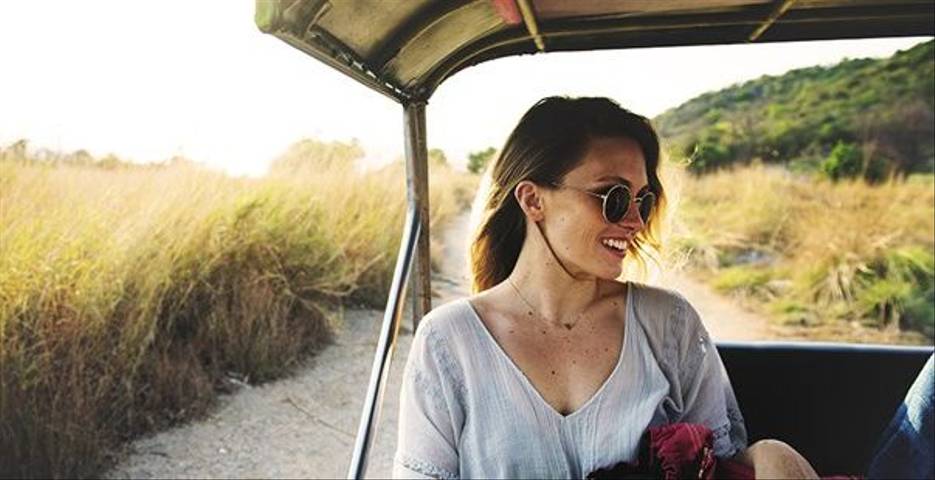 There are a few travel essentials which are a must-have when I am on the go. I do feel that they make an incredible difference in ensuring that my skin, mood and energy are optimal.


Probiotic
There is so much research now showing that the gut and skin axis are intricately linked. So when travelling, to ensure my skin and belly are happy I always travel with a probiotic which contains the Saccharomyces Boulardii strain. This helps with the challenge of maintaining good bacteria in the gut when eating and drinking foods abroad. It also works wonders for travel bloat.


Bath Salts


One of the quickest ways to reverse the stagnant feeling which comes from many hours in a plane is having a restorative bath. I always pop some travel size bath salts into my suitcase. They contain natural Epsom salts which provide a great dose of magnesium trans-dermally to soothe sore muscles and relieve tension. Adding essential oils such as rosemary lavender can also help with jet lag.


Hydrating Mist
Cabin air can really take its toll on skin moisture and hydration levels so I love to have a travel mist in my carry-on luggage which I spray continuously throughout the flight. I ensure the mist provides glycerin which is incredibly effective in sealing in moisture levels so that you hop off the plane looking radiant.


Beauty Balm

Having a multi-purpose balm in your bag at any time can solve a few problems in one go. Balms which are rich in nourishing oils can be the antidote to everything from dry lips, unsightly cuticles and dry hands and nails. I even use this under the eyes to nourish and brighten.


Sheet Masks
Sheet masks really are a jet setter's best friend. Not only are they super light and easy to carry, they are very effective at hydrating the skin and providing beauty salon results on the go. The reason they work so well is that they provide an occlusive barrier so that the extracts found in the mask serum deeply penetrate the skin. Just use them on clean skin so they work more efficiently and refrain from using them if sitting next to beauty novices on airplanes – they can look a bit scary!
About the Author

Anna Mitsios Naturopath and Nutritionist, founder of Edible Beauty Australia
As a naturopath, Anna is a strong believer in the incredible power of herbs and natural foods to transform, nourish and revitalise our lives. Anna's focus is on the importance of using nutrition and natural products to promote vibrance and vitality.
Anna's love of herbal and natural ingredients led her to create Edible Beauty Australia - a luxurious botanical product range including skin care, teas, and herbal elixirs. This product range is available at Edible Beauty Australia www.ediblebeautyaustralia.com
Anna is committed to creating products founded on naturopathic philosophies, using exotic, natural and certified organic ingredients and encouraging her clients and people who use her skin care to nourish their skin, from the inside out.
Anna firmly believes that we can all be beautiful by nurturing our body, mind and soul.