Easter Healthy Activity Holidays: Singles, Couples & Families
Created: 04 April 2014

04 April 2014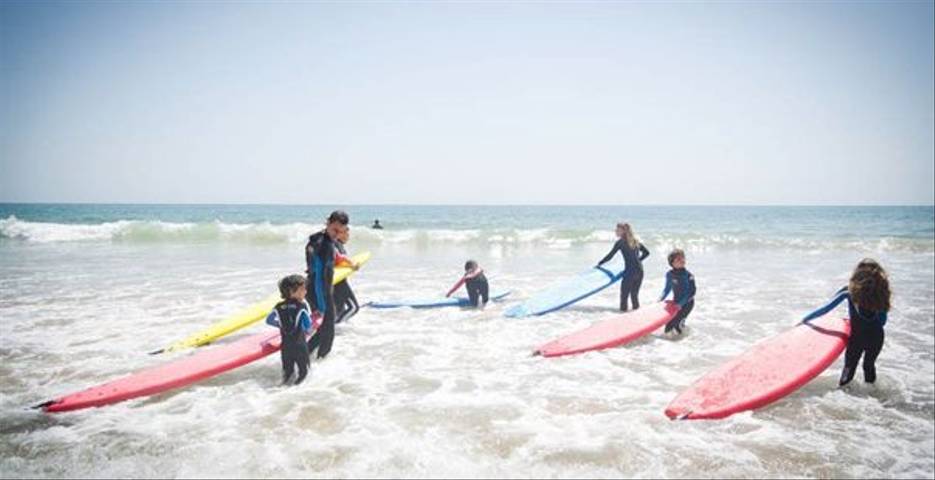 Are you looking to do something different this Easter? Maybe another Easter egg hunt just doesn't cut it. We share 6 of our favourite healthy activity holidays for singles, couples and families. Put yourself first and enjoy the perfect singles holiday with a wellness break in Spain or a detox retreat in Thailand. From fitness holidays and luxury spa breaks ideal for couples to activity holidays suitable for the whole family there is something for everyone to enjoy this Easter. Whether you are after a quick healthy getaway or willing to travel further afield, be inspired by our diverse selection of healthy activity holidays.


Best for Solos
Awarded the title 'Best Medical Spa International' SHA Wellness Clinic is the perfect destination for an Easter getaway. Uniquely tailored wellness programmes will help you achieve your personal goals whether you're looking to relax and de-stress, detox or improve your overall health and fitness. Indulge in any number of spa treatments and therapies combining traditional approaches from cultures across the world with the latest western advances. There is no shortage of activities to experience on this luxury spa holiday, from cooking classes to yoga and meditation you can be sure to satisfy your wellness needs at SHA Wellness Clinic.

More information: View SHA Wellness Clinic


If you're looking to detox, revitalise and improve your overall fitness this Easter, choose Phuket Cleanse for the perfect detox holiday or fitness retreat. Surrounded by jungle-covered mountains and just a short distance from some of Thailand's most beautiful beaches, this stunning healthy retreat lends itself to a variety of fitness activities such as beach running, ocean kayaking and hot yoga. Detox naturally and learn how to lead a healthier lifestyle by taking part in raw food cooking classes and fitness activities. You are sure to find something to help you achieve your health and fitness goals at Phuket Cleanse.

More information: View Phuket Cleanse Detox & Fitness Retreat


Boxing at Phuket Cleanse Detox & Fitness Retreat


Best for Couples
Madeira: Galo
Escape to the award winning Galo Resort located on the beautiful sun-kissed island of Madeira. Whether you are looking for a fitness holiday or hoping to unwind on a relaxing spa break, at Galo there is something to satisfy all of your well-being needs. With an impressive diving centre, a luxurious spa and a championship-level golf course there is no shortage of exciting activities to enjoy. Famed for its azure blue waters, Galo is the perfect location to try your hand at scuba diving or simply lie back and enjoy the scenery. Feel rejuvenated and create some unforgettable memories on this luxury wellness break.

More information: View Galo


Open your mind, enjoy nature and be active at this multi award-winning luxury spa retreat. Famed for its sunny climate and cool ocean breezes, this is the perfect destination for a couples healthy holiday. At the all-inclusive Fusion Maia in Vietnam you can enjoy two daily spa treatments alongside a schedule of exciting activities, classes and excursions. The beautiful beach front setting of Fusion Maia wellness retreat plays host to a number of water sports as well as diving and snorkelling excursions to local Cu Lao Cham Island. Experience all aspects of well-being at this beautifully located healthy retreat.

More information: View Fusion Maia
 Yoga on the beach at Fusion Maia


Best for Families
Encourage the whole family to improve their well-being and fitness with an active family holiday at Paradis Plage in Morocco. You will be spoilt for choice when it comes to fun and exciting activities for the whole family to enjoy. From mountain biking and paddle boarding to yoga and Pilates, at Paradis Plage there is no end to the excitement. Let your children take advantage of the daily organised activities while you relax and enjoy one of the therapeutic treatments at the Paradis Spa. Treat the whole family to an Easter healthy break and come away feeling refreshed and re-energised.

More information: View Paradis Plage


Escape to this all inclusive, family friendly holiday in the Caribbean. Perfectly set amongst tropical rainforest and surrounded by white sandy beaches this multi-activity holiday lends its self well to a number of exciting activities and excursions suitable for all the family. With facilities including water sports, fitness classes, Performing Arts Academy and a Liverpool FC Football Academy there is something for everyone to enjoy. The Little Harlequins kids club provides day care for young children allowing them the chance to explore the resort and you the chance to enjoy a fitness class, indulge in a spa treatment or simply relax in your luxury private villa.

More information: View Buccament Bay
 Kayaking at Buccament Bay
Talk to one of our Travel Specialists on 1300 551 353 or contact us here to discuss tailor-making your perfect healthy Easter activity holiday