Condé Nast Traveller Spa Awards Best Winners 2016
Created: 04 February 2016

04 February 2016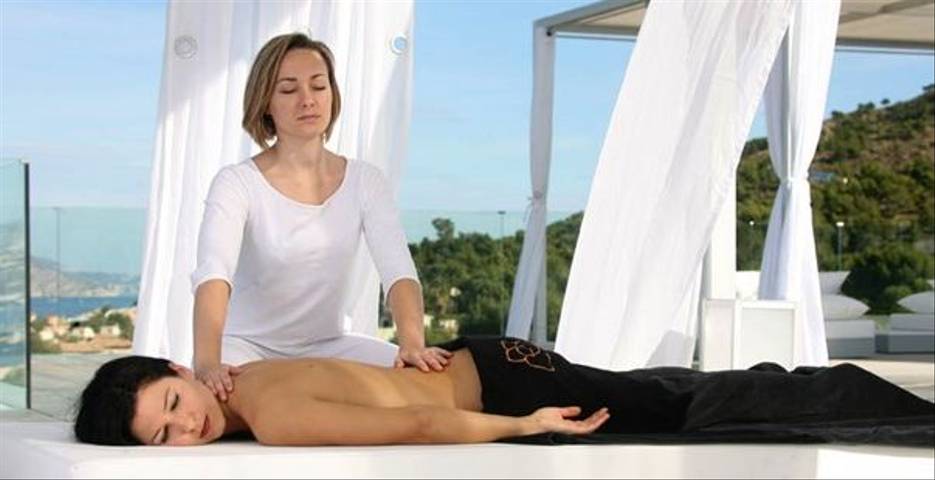 Health and Fitness Travel attended the annual Condé Nast Traveller Spa Awards in London last night at the luxurious Bulgari Hotel in Knightsbridge. These prestigious awards are renowned for recognising the best spa holidays from all over the world and we were delighted to see two of our healthy holidays receive awards.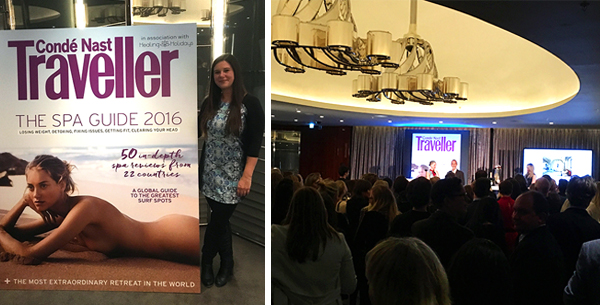 Our PR & Marketing Executive, Lucy, at the awards


The pioneering SHA Wellness Clinic in Spain prides itself on offering distinctively tailored wellness programs and focuses on encouraging healthy habits long-term. Health and Fitness Travel were there to congratulate SHA's Vice-President, Alejandro Bataller, on the fantastic award of Most Directional Clinic. As the world's first macrobiotic wellness resort, healthy holidays combine a tailor-made nutritional plan with medical spa therapies and wellness activities, from yoga to Tai Chi. With tailored wellness programs to help combat insomnia, stress, weight loss, smoking and more, there is a well-being solution for every individual.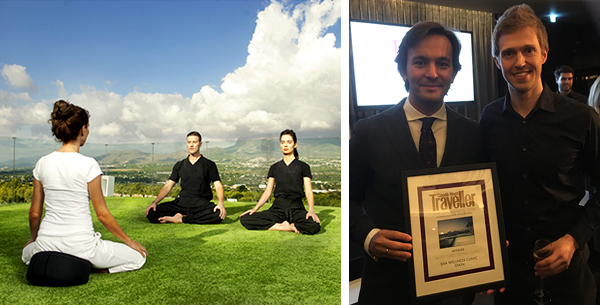 Our Co-Founder, Adam, congratulates SHA Wellness Clinic Vice-President, Alejandro Bataller


Kamalaya, Thailand – Best Destination Spa

Centred around a monk's cave that once served Buddhist monks as a place of meditation and spiritual retreat, Kamalaya specialises in holistic wellness programs that integrate healing practices from both East and West. Health and Fitness Travel were thrilled to congratulate Kamalaya's Co-Founder, John Stewart, on the award of Best Destination Spa. A haven for those looking to unwind on a destination spa holiday whilst addressing specific health needs, choose from tailored wellness programs including; sleep enhancement, weight-loss, detox, fitness and learning how to embrace change. Although customised for the individual, all wellness programs maintain the same common goal of helping you to restore the body, rest the mind and kick-start a healthy lifestyle.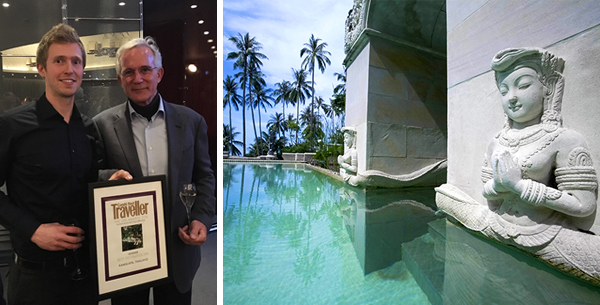 Our Co-Founder, Adam, congratulates Kamalaya Co-Founder, John Stewart
Talk to one of our Travel Specialists on 1300 551 353 or contact us here to discuss tailor-making your perfect wellness holiday.