Best Yoga Retreats in Bali to Find your Inner Balance
Created: 11 February 2019

11 February 2019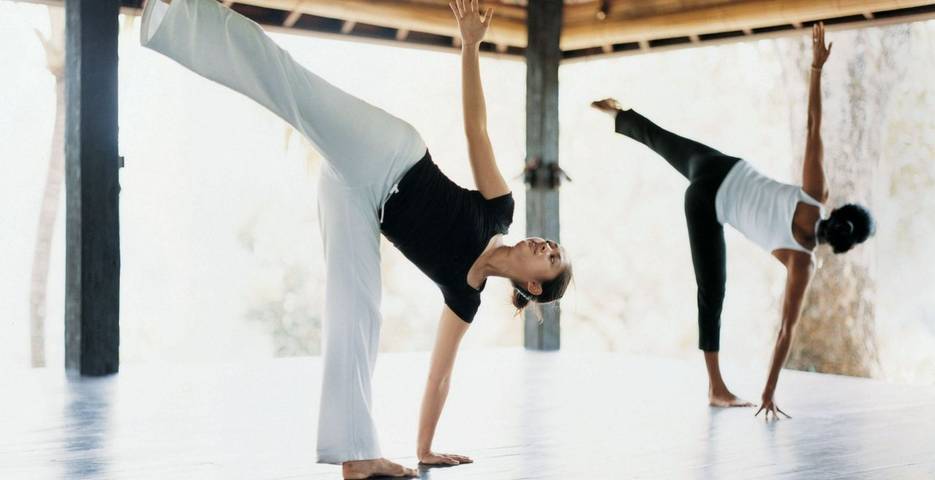 Bali is a world-renowned well-being destination that provides an oasis of peace for those who visit. It attracts many people from all over the globe for its relaxed atmosphere and exotic landscapes. Its unique combination of natural beauty and culture makes it an idyllic destination for healing and self-discovery. Discover 5 of the best Balinese yoga retreats for your next wellness adventure that will allow you to combine leisure travel with wellness living. From the serene seascapes of Nusa Dua to the fascinating rice fields of Ubud, yogi lovers can enhance their practice across Bali on our transformative yoga holidays.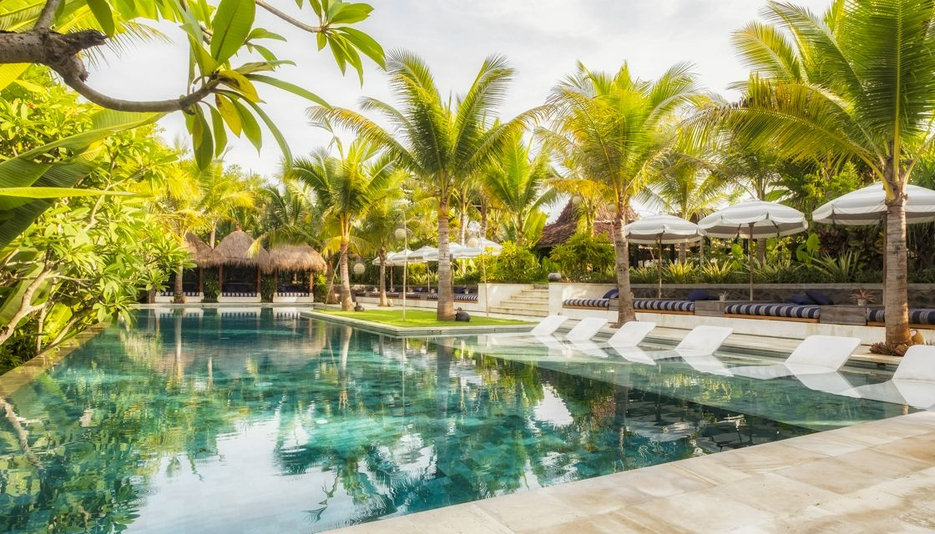 Transfer time: 50 min
Kickstart your yoga journey at Komune Resort & Beach Club situated on the secluded volcanic beach east coast of Bali. Rejuvenate your well-being on a yoga and spa retreat at this beachfront retreat with a range of wellness activities from revitalising spa sessions to outdoor yoga classes. Start your holiday with a personalised Ayurvedic consultation to tailor your wellness experience before heading to a private yoga session. Cap off your day unwinding with holistic spa treatments that suit your needs.
More information: View Komune Yoga & Spa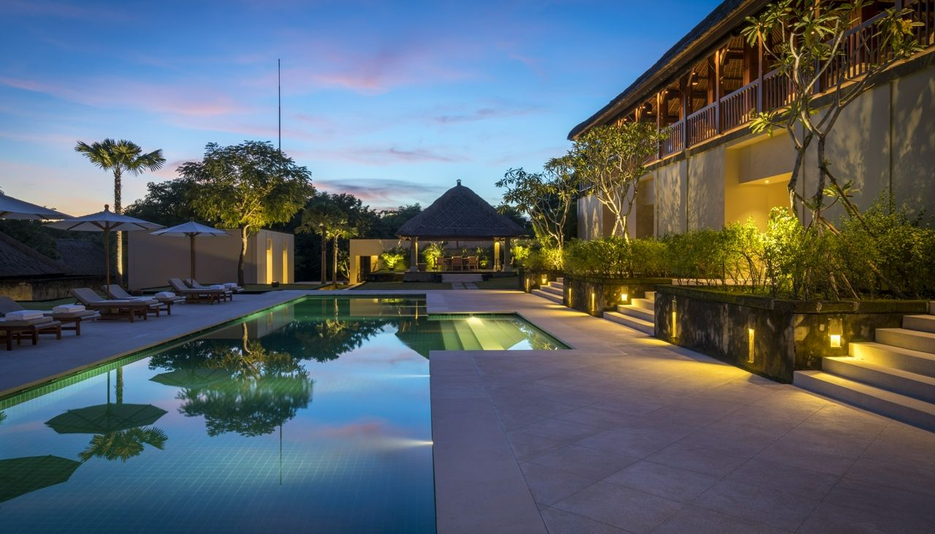 Transfer time: 20 min
Experience true holistic wellness with a well-being holiday at REVIVO Wellness Resorts tucked in the quiet hills of Nusa Dua. This retreat boasts multifunction fitness facilities including a yoga barn, meditation room, Pilates studio, dedicated fitness room, and a fifty-meter lap pool for water-based activities perfect for a yoga retreat. Complement your days of healthy fun and challenging fitness activities with some well-deserved downtime, as you practice various styles of yoga. With REVĪVŌ's wellness approach, you will experience utmost relaxation and renewal.
More information: View REVIVO Wellness Resorts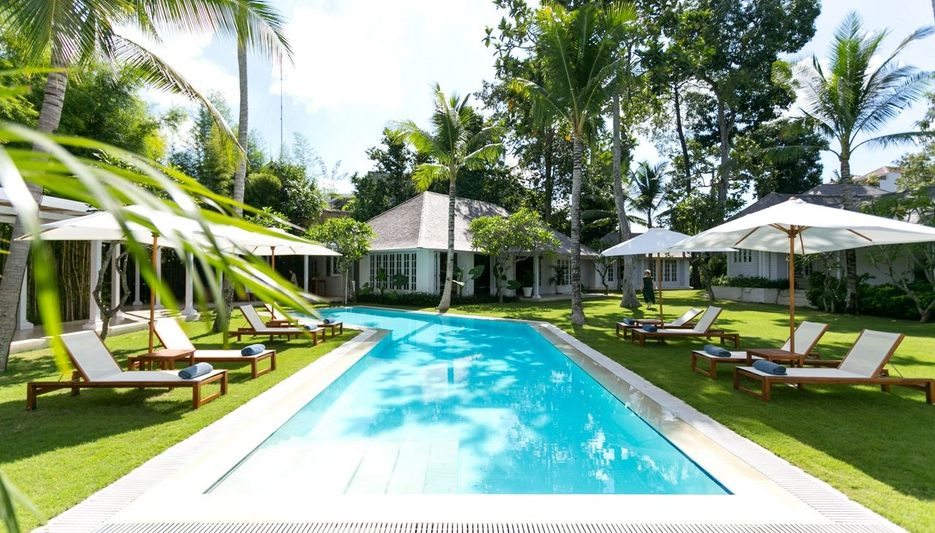 Transfer time: 40 min
Reward yourself with some well needed 'me' time at this women-only retreat situated at the trendy area of Seminyak. This wellness escape offers a peaceful and calming environment that is designed for ultimate relaxation and exhilarating experience. Ignite your inner spark with like-minded women from all walk of life through the benefits of yoga and holistic well-being. Practise daily yoga, attend surfing lessons or Pilates sessions while enjoying relaxing spa treatments. Whether you're a committed yogini or a newcomer to the practice, you'll find the guidance and encouragement you need to find your inner balance and strength.
More information: View Ocean Soul Yoga Retreat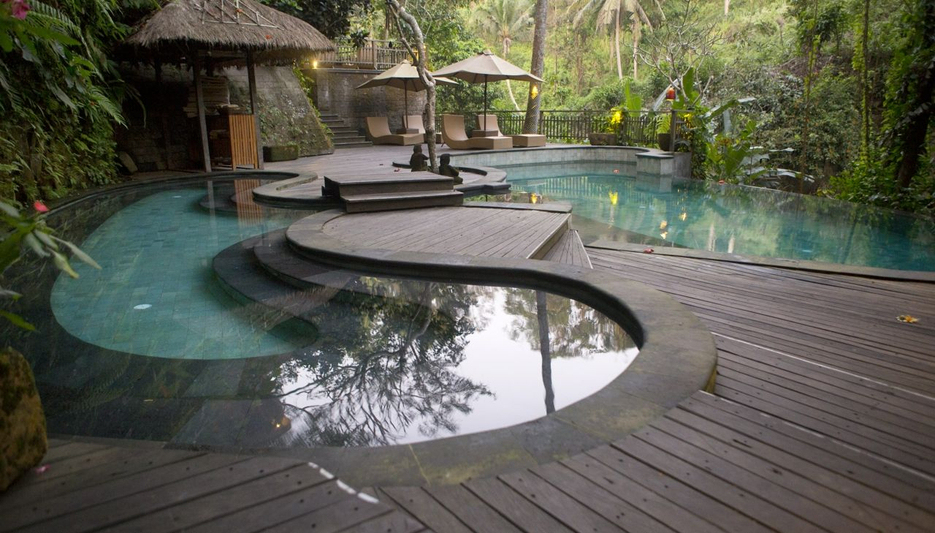 Transfer time: 15 min
Svarga Loka, a holistic sanctuary located on the riverbanks of the spiritual Campuhan river in Ubud is a yogi's dream getaway. Experience complete tranquillity through privately led yoga sessions to help stretch the body and increase positive energy. With Svarga Loka's mission "for all guests to return brighter, lighter and more energetic than ever before." – the retreat promises to deliver an unforgettable wellness journey, allowing you to return feeling nourished and confident to continue a mindful lifestyle.
More information: View Svarga Loka Yoga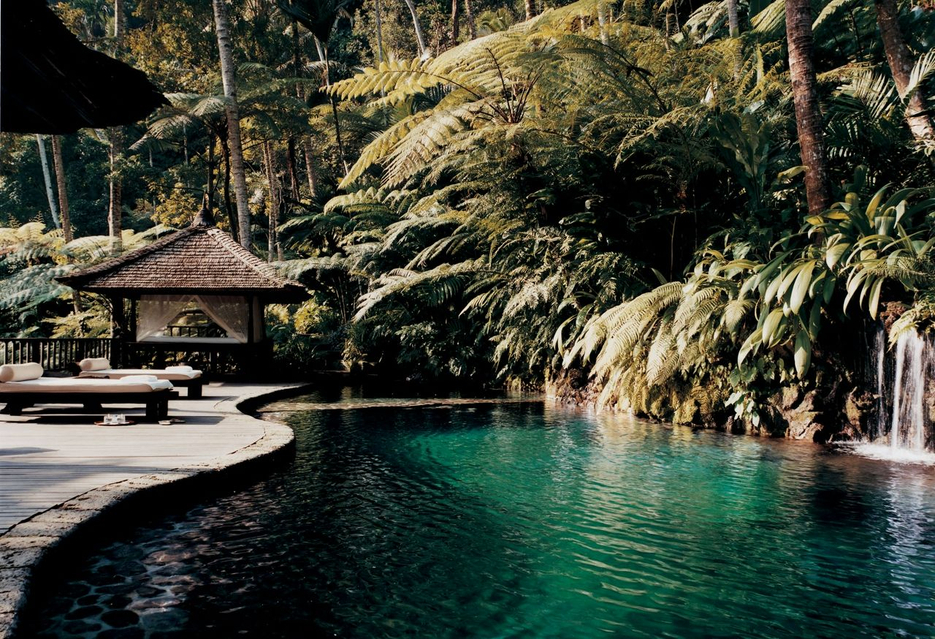 Transfer time: 1 hr 30 min
Retreat in a luxury jungle sanctuary tucked away 20-minutes from the centre of Ubud. This award-winning retreat calms and nurtures guests with its holistic approach and well-being programs. Take a meditative nature walk in-between yoga classes around the jungle sheathed estate or immerse yourself through a real Balinese culture and yoga retreat. COMO Shambhala Estate prides an immersive 360-degree approach to wellness through the combination of top-notch experts, revitalising activities and therapies as well as state-of-the-art facilities that will ensure you return home in peak health.
More information: View COMO Shambhala Estate
Talk to one of our Travel Specialists on 1300 551 353 or contact us here to discuss tailor-making your perfect yoga retreat.