Best Wellness Spa Retreats in Italy
Created: 19 October 2020

19 October 2020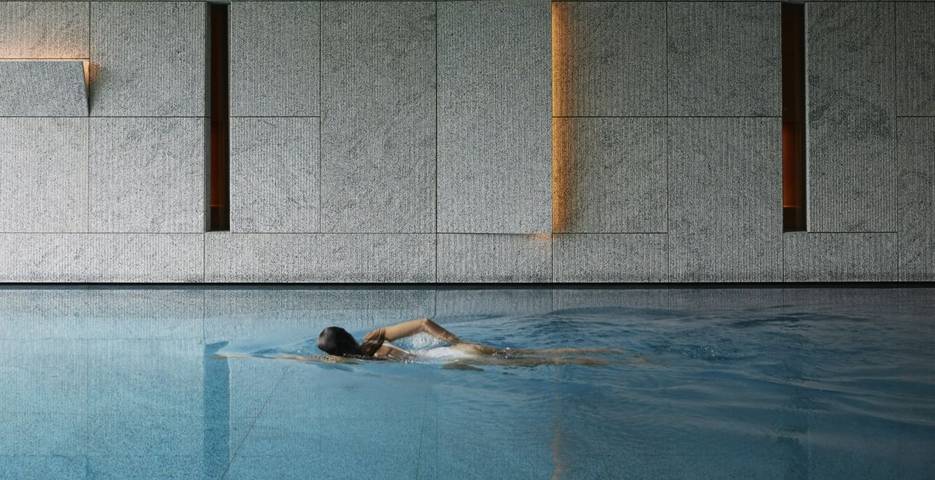 Whether you're in need of an indulgent massage amongst the snow-capped Dolomites or you're looking for a happiness haven in Puglia's untouched countryside, our best wellness spa retreats in Italy are the perfect escape for your mind, body, and soul.
Taking the time to step back from obligations and responsibilities can have a positive long-term effect on your wellbeing, so why not relax and recuperate with energy massages, guided walks, and aromatherapy sessions surrounded by breath-taking mountains and beaches? With a selection of luxury treatments, unique therapies, and exciting sports activities each Italian break provides an immersive experience that can be tailored to your specific physical and mental needs. Combine this with guidance from expert trainers, instructors, and therapists and you can have the revitalising break you deserve and leave with the tools to continue your journey to happiness at home.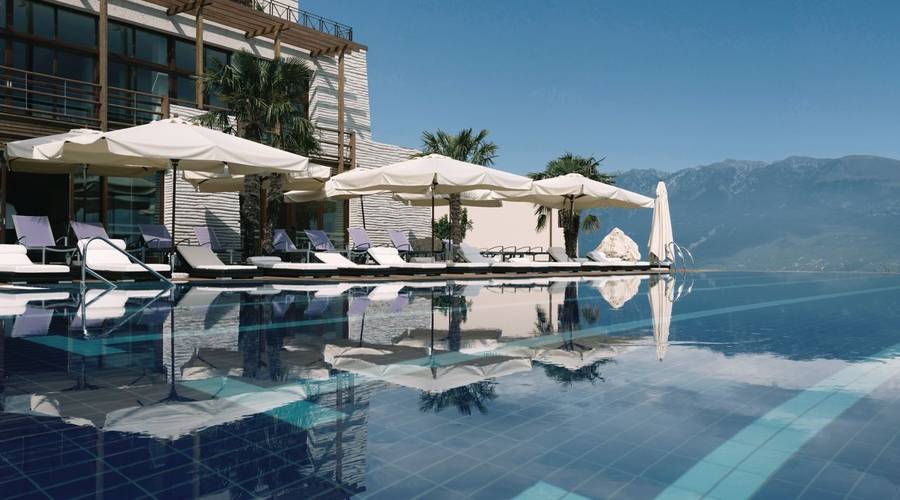 Luxury and sustainability go hand in hand on this eco-friendly retreat overlooking Lake Garda. Carved into the lush green landscape, the stunning architecture complements the variety of treatments and activities, including body massages, moxibustion treatments and hydro-aromatherapy, to give you a relaxing and pampering spa holiday. Treat yourself to a cocktail and delicious, healthy meals in the lakeview restaurant nestled under a lemon grove, before unwinding with a sunset swim in the infinity pool to round-off your wellness break.
Information and Booking: Lefay Resort & Spa Lago di Garda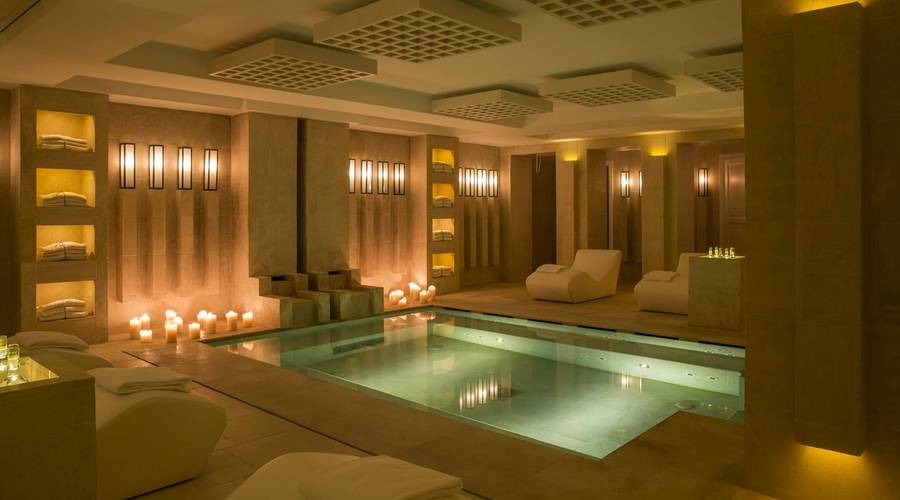 Settle your mind and boost your mood on this happiness instilling spa retreat. You can kickstart your emotional healing holiday with a team of naturopaths, masseurs and psychologists, and choose from an extensive list of therapies and facilities aimed at relaxing both your mind and body. Continue your mindful practice with a trip to the Roman Bath, bio sauna and floating pool in the psycho-alchemic spa, and loosen up with cooking classes, water sports and an unforgettable experience in the laughter art workshop.
Information and Booking: Borgo Egnazia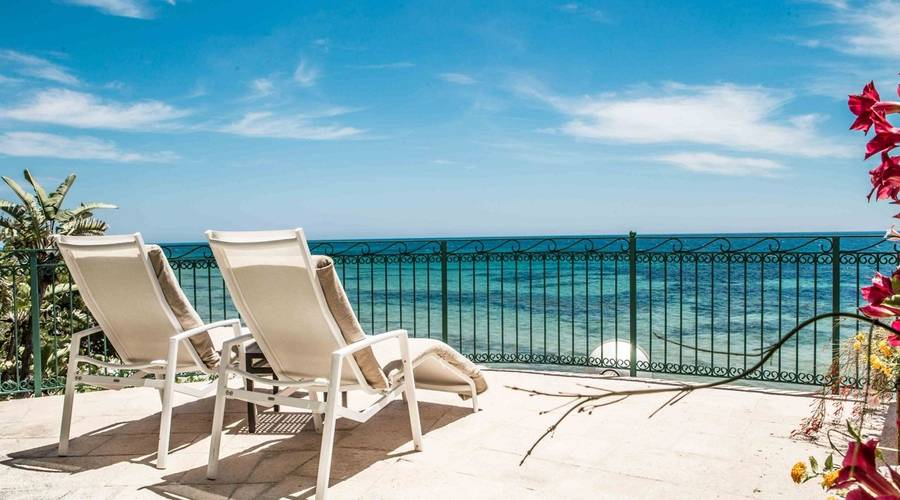 Why not give your body a much-needed reboot with a rejuvenating spa and sport holiday in the Sardinian sunshine? Through daily 1-on-1 sessions you can take a break from everyday stress and focus on improving your mental and physical health, from bootcamp training and TRX suspension, to pilates and deep tissue massages. Make the most of this incredible destination by filling your spare time with exciting sports, including paddle boarding, sailing, windsurfing, and diving, or try out something new with Aquagym and cooking classes.
Information and Booking: Forte Village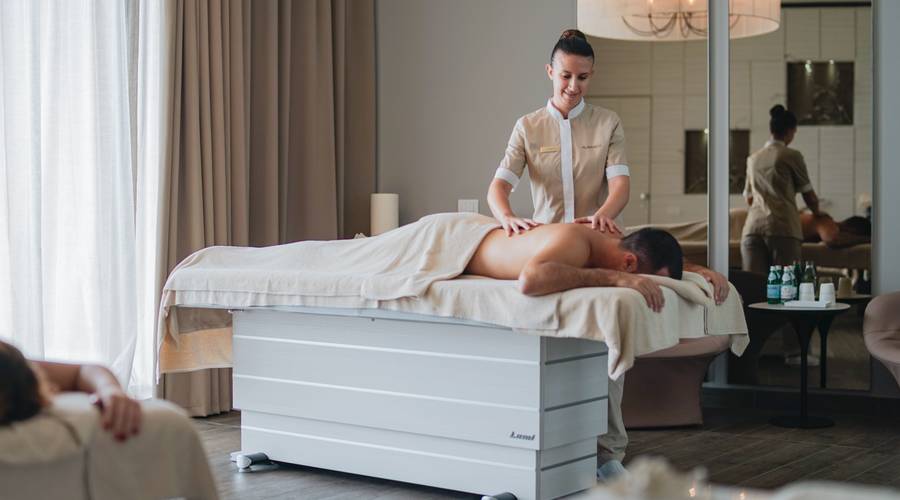 Treat yourself to this calming break on the Adriatic coast filled with delicious meals, energy boosting treatments and state-of-the-art facilities. Start your day the right way with regenerating moxibustion to invigorate the flow of energy, before a healthy lunch overlooking the Italian Riviera and an exfoliating body treatment and foot reflexology to ease your mind and muscles before bed. Finish off your de-stress holiday with a revitalising tea aimed at re-mineralising and purifying, to enhance your vitality for your return home.
Information and Booking: Almar Jesolo Resort & Spa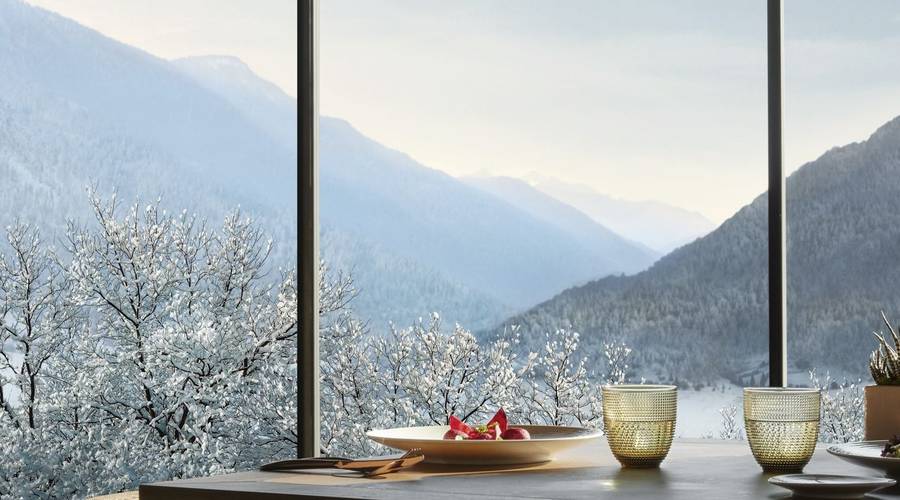 Tucked away in the spectacular Dolomite mountains, this holistic paradise will enable you to discover your inner peace and put you on the right track towards a healthy, happy lifestyle. An Ayurveda spa break works to create harmony within your body, and Lefay's 'World of Water and Fire' spa immerses you in natural tension relieving treatments including Abhyanga, Shirodara and draining wraps. For the adventurous Ayurveda lovers, grab your skis and experience the inspiring andtherapeutic effects of exploring the magnificent peaks around you.
Information and Booking: Lefay Resort & Spa Dolomiti
Talk to one of our Travel Specialists on 1300 551 353 or contact us here to discuss tailor-making your perfect Italian wellness holiday