Best Wellness Holiday Destinations for Christmas and New Year
Created: 19 October 2017

19 October 2017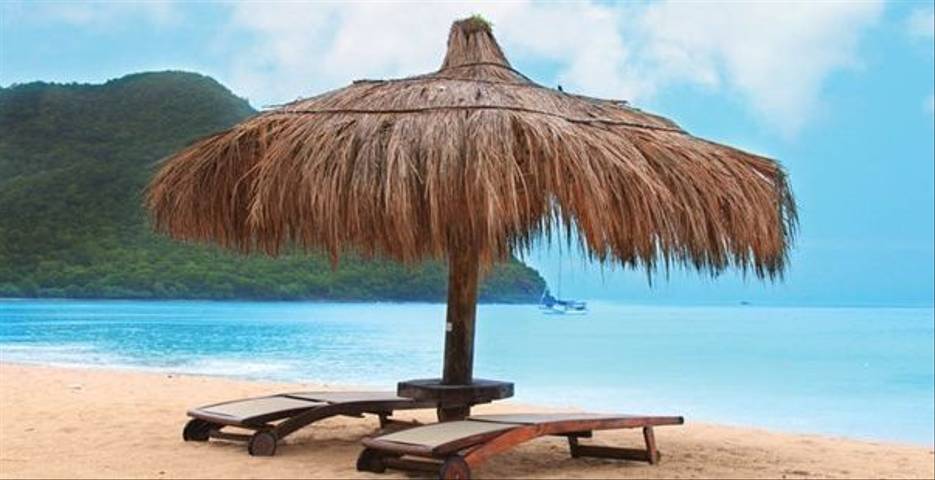 Celebrate the merry season with the most relaxing and rejuvenating wellness escapes from all over the world. Swap the yuletide bloat for a healthier start to the year ahead as we share our best Christmas and New Year holiday destinations. Alongside soothing spa treatments, indulge in hearty healthy meals and sweat it out with fun fitness activities. Jet off to one of these beautiful healthy holiday destinations and get a head start on your resolutions with a wellness program that's right for you.


De-stress at COMO Shambhala in Bali

Break the cycle of stress and exhaustion and start anew with a healthy dose of seasonal stress relief in a wellness haven in Bali. With a holistic approach to the renewal of mind, body and spirit, release your anxieties through a series of relaxing spa therapies and private therapeutic yoga sessions. Based on the concepts and philosophies of yoga and Tai Chi, this de-stress holiday program primarily focuses on the implementation and experience of mind and body techniques to help you detach yourself from the stress of everyday life.

More information: View COMO Shambhala Estate


Yoga pavilion at Amatara Wellness Resort

Share the gift of well-being with loved ones on a special wellness retreat at Amatara in the quiet corner of Cape Panwa. Perfect for romantic pairs, mother and daughter or father and son bonding, siblings or best friends, this program is ideal if you want to reconnect or simply want to relax and revel in the beauty of your calm surroundings. Enjoy an array of fun and leisurely activities, from healthy cooking classes, spa therapies, and workout sessions all in the backdrop of a beach holiday paradise. Indulge with a range of delicious dining options with a number of in-house restaurants to choose from.

More information: View Amatara Wellness Resort


Take in the awe-inspiring views at Santani

Explore the realms of your mind as you reconnect with yourself and nature on a spiritual holiday journey in Sri Lanka. Wake up amid the rolling green mountains and rouse your senses with daily yoga and meditation sessions, before indulging with luxurious spa treatments to achieve complete serenity. Discover more of the natural beauty and culture of Sri Lanka as you learn to farm in the paddy fields and go for explorative hikes in the lush countryside, opening your mind to the positivity of the upcoming year.

More information: View Santani Wellness Resort


A cleansing wellness break at Fusion Maia

If this year has been tough on your body, give it the break it needs with a gift of replenishment with a cleansing detox retreat in Vietnam. Combining invigorating detox cuisine with wellness activities, boost your cleanse with sunrise yoga, warrior fitness and healing spa therapies. Experience the benefits of a healthy detox with raw and vegan cuisine, paired with cleansing detox juices. Learn from wellness workshops and healthy food preparation classes, to end the year in your healthiest condition yet, ready to beat the blues at every corner.

More information: View Fusion Maia


Group meditation at Atmantan Wellness Resort

Let the season's festivities bring you balance and joy on a yoga holiday in India. With private yoga sessions tailored to suit your goals and skills, this specialist yoga retreat is suitable for both beginners and experienced yogis alike. Including instruction in asana (physical posture), pranayama (breathing) and meditation, start your New Year feeling physically renewed and mentally inspired. On top of daily yoga practice, allow your body to be nurtured with personalised Ayurvedic spa therapies and nutritious, organic cuisine from the on-site farm.

More information: View Atmantan Wellness Resort


Surfers at Paradis Plage

With private and group surfing classes suitable for surfers of all levels, there's no better place to enjoy a spot of seasonal surfing in the warm African sun. Stretch out any post-surfing tightness with daily yoga classes and experience other active holiday adventures, from mountain hikes to cultural excursions. No matter what happens out on the waves, this healthy holiday won't leave you feeling wiped out, as you emerge rejuvenated for the New Year ahead.

More information: View Paradis Plage


Aquafit class at the BodyHoliday

Soak up the sunshine during the yuletide season on a solo friendly holiday in St Lucia. With a hosted singles table every evening and an array of group fitness classes; this all-inclusive wellness retreat is ideal for solo travellers looking to escape the family drama this Christmas. Start the New Year getting back on the fitness ladder with sports and activities, including personal training sessions, tennis, scuba diving and yoga. Unwind in the award-winning spa and welcome the New Year feeling rejuvenated.

More information: View BodyHoliday


Facial treatment at Oceano

Escape to a quiet corner of Tenerife at this beautifying medical spa retreat that will have you sparkling like a Christmas bauble. Counter the effects of everyday stressors with soothing facial treatments and a combination of Ayurvedic and Thalasso therapies to truly restore your youthful glow. A healthy, personalised diet will help you feel renewed from within, while cosmetic consultations and beautifying spa treatments will leave you feeling truly pampered, ready to return home looking and feeling like the belle of the ball.

More information: View Oceano Hotel


Spa treatment at Palacio Estoril

Beat the Santa belly with a bespoke weight loss holiday program at this luxury wellness hideaway near Lisbon. Personal training sessions coupled with nutrition consultations will focus on your individual goals, whilst providing a sustainable programme to continue your weight loss journey well into the New Year. Boost results with a range of therapeutic techniques, designed to rebalance hormones, reduce cellulite and improve metabolism. Return home feeling lighter and motivated, having made a positive head start on your 2018 resolutions.

More information: View Palacio Estoril
Talk to one of our Travel Specialists on 1300 551 353 or contact us here to discuss tailor-making your perfect Christmas and New Year holidays.