Best Resorts in Thailand for a Relaxing Retreat
Created: 24 January 2019

24 January 2019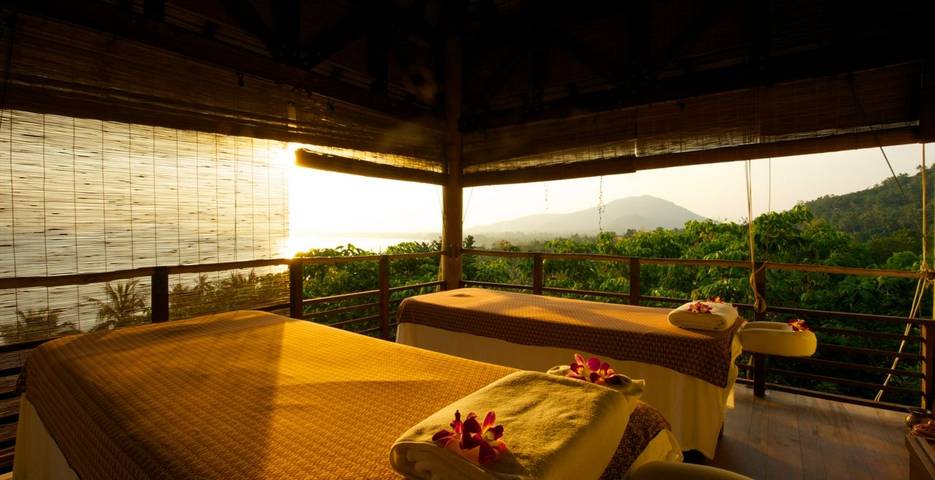 Gifted with dreamy landscapes, from lush mountain jungles to white pristine beaches, Thailand is the ideal destination to escape for a relaxing retreat. A country recognised as a premier health and wellness travel destination, Thailand is a truly exotic holiday haven for the senses. Discover our best relaxing health retreats in Thailand and feel inspired to explore the beauty of this culturally rich country whilst boosting your health within the realms of luxury. From an all-inclusive rejuvenation holiday to a remote luxurious eco-retreat, these wellness holidays will surely recharge your batteries.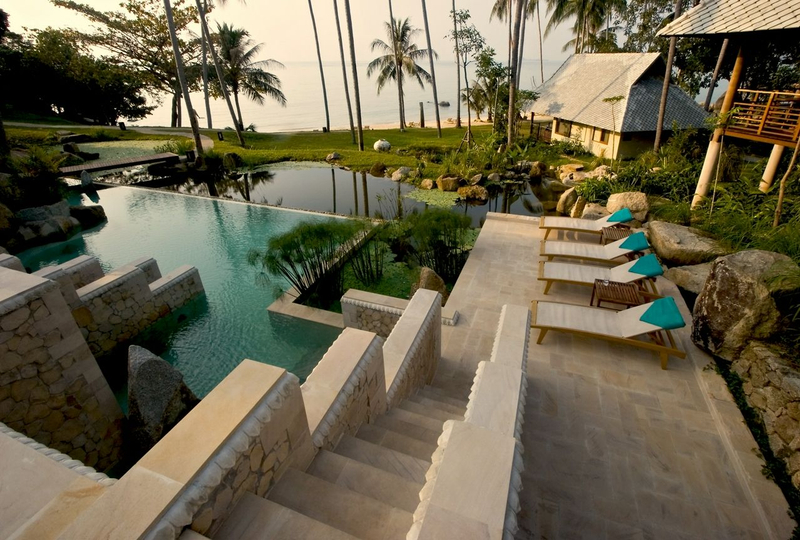 Location: Koh Samui
Transfer time: 50 mins
Set in the nurturing island environment of Koh Samui and boasting a cave temple where Buddhist monks sought spiritual refuge, Kamalaya is a luxury health retreat that will calm and re-balance you holistically. This healthy holiday is the ideal place to discover yourself within a sanctuary of natural beauty with the guidance of experts. A haven for those looking to unwind whilst addressing specific health needs, choose from bespoke wellness programs including: sleep enhancement, weight-loss, detox, fitness and learning how to embrace change. Many elements of the wellness programs of Kamalaya are founded on ancient Ayurveda and traditional Chinese medicine, offering a holistic path to healing and total wellbeing.
More information: View Kamalaya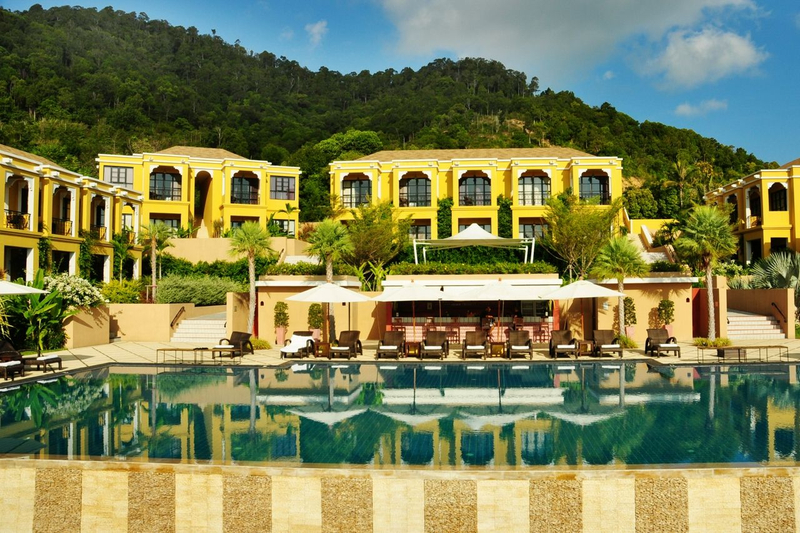 Location: Koh Samui
Transfer time: 10 mins
Allow yourself to focus on your well-being in the serene surroundings of Absolute Sanctuary, positioned in the beautiful south coast of Koh Samui. Restore your natural balance through various holistic approaches with the help of in-house experts that aim to improve your fitness levels and overall health. Absolute Sanctuary originally specialised in yoga and detox retreat but have expanded their offerings,and now there is something for everyone, and very goal such as weight management, fitness and Asia's only reformer Pilates bootcamp. This holiday destination will provides the perfect destination to help you get back into a healthy lifestyle.
More information: View Absolute Sanctuary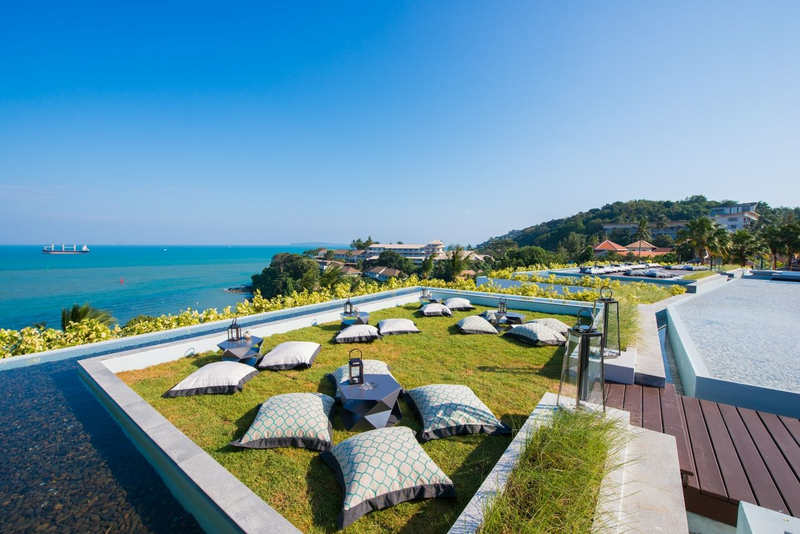 Location: Phuket
Transfer time: 45 mins
Kickstart your healthy holiday with ease at Amatara Wellness Resort, one of Phuket's best destination spas. This hidden sanctuary sits in a quiet corner on Cape Panwa and overlooks the turquoise waters of the Andaman Sea. A luxury hotel, Amatara sets the bar high for tropical elegance while providing total wellness experiences combining ancient healing traditions with organic ingredients, spa treatments, and fitness activities. Bespoke programs are designed to nurture your body, mind and spirit into a state of calm and tranquility. Throughout your wellness journey, in-house experts and consultants will assist ensure that you have everything you need and desire, to leave rested and renewed.
More information: View Amatara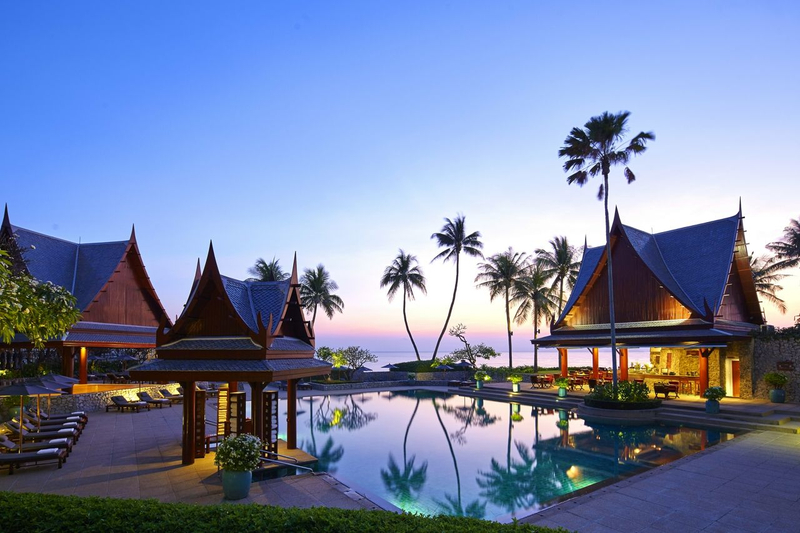 Location: Hua Hin
Transfer time: 3 hours
Embody the best version of yourself at the haven of health and vitality situated on the white sandy coast of Hua Hin. Chiva-Som is a multi-award-winning luxury wellness destination that is dedicated to your well-being as well as the holistic journey to health. Programs combin restorative treatments and a variety of revitalising activities. This retreat offers a wide array of programs to fit your needs and preferences, from stress relief and physical renewal to emotional well-being and sustainable weight loss. Whatever your health goals are, rest assured your stay at Chiva-Som will be a life-changing wellness experience.
More information: View Chiva Som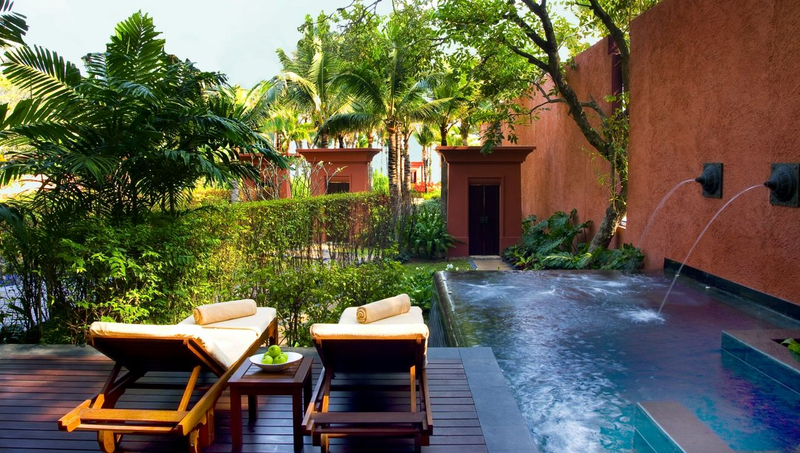 Location: Hua Hin
Transfer time: 3 hours 30 mins
Escape to unwind at the BARAI Spa, a stunning beachfront destination in Hua Hin, on the Gulf of Thailand. Originally a quiet fishing village, it grew into a popular escape when the Thai royal family built summer palaces there. Indulge in true royal luxury at this wellness destination with a personal suite butler who will be on hand to ensure a stress-free experience in this pocket of paradise. Find inner peace with activities such as yoga as well as Tai Chi and pamper yourself with Thai health rituals or western therapies to release any tension and stress. During your stay, you will be discovering The BARAI Spa's wellness philosophy combining relaxation, exercise, and healthy nutrition to nurture the mind and body.
More information: View The BARAI spa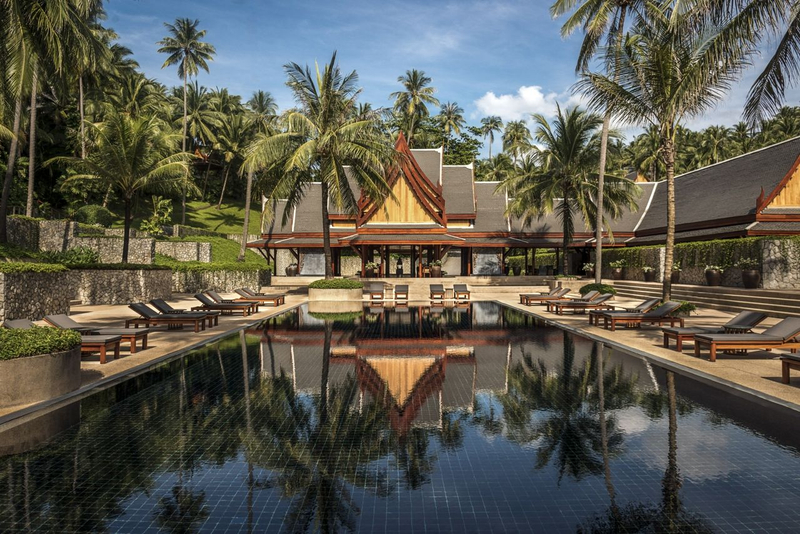 Location: Phuket
Transfer time: 45 mins
Fly in to this timeless resort situated on the west coast of Phuket and be in awe of its Ancient Ayutthayan architecture. Amanpuri a 'place of peace' by its Sanskrit translation, provides a first-class wellness experience through state-of-the-art facilities, excellent five star service and a dedicated team of industry professionals. Retreat in seclusion and style in contemporary Thai-style Pavilions with private pools and access to a private stretch of the immaculate Pansea beach. This luxe retreat will take you on a remarkable wellness journey through spa therapy sessions and bespoke programs that deal with stress, detoxification, weight-loss and fitness.
More information: View Amanpuri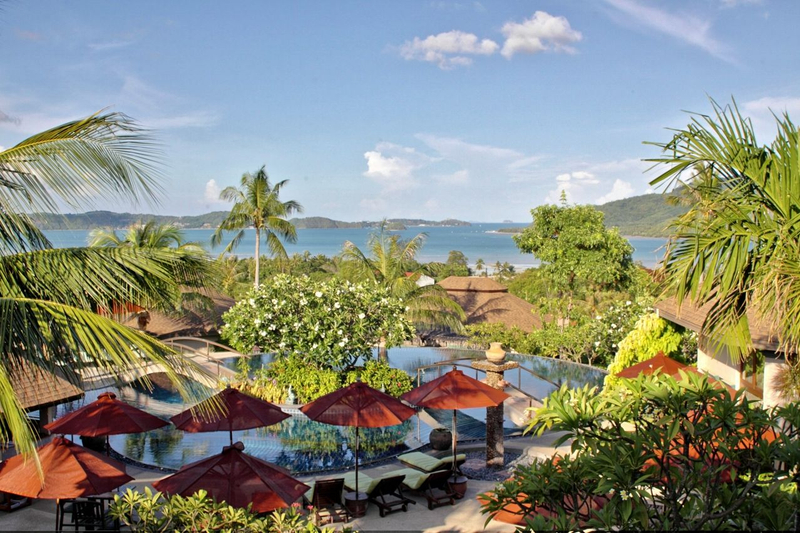 Location: Phuket
Transfer time: 1 hour
Set back from the beach on the less-crowded south coast of Phuket, Mangosteen blends in with its natural surroundings and provides a calming and secluded atmosphere. This adult-only retreat focuses on harmonising the body, mind and spirit to enhance inner peace and vitality through traditional Ayurveda therapies. You can choose to wind down with a soothing Dosha purifying treatment, cleanse and slim down through Satvik Ayurvedic food, channel your energies through Chakra balancing or balance your mind with Vinyasa yoga and meditation. End your wellness journey, feeling revived and re-focused with a well-being boost.
More information: View Mangosteen Ayurveda & Wellness Resort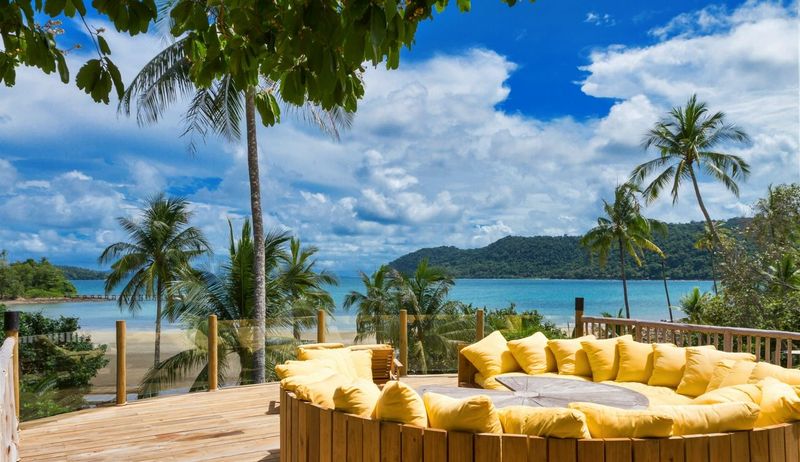 Location: Koh Kood
Transfer time: 1 hour 25 mins
Nestled on the pristine island of Koh Kood, known for its clear waters and sublime white sand beaches, Soneva Kiri is amongst Thailand's finest wellness retreats that offers an exclusive back to nature retreat. This eco-friendly destination's philosophy can be best described by the acronym Slow Life (Sustainable Local Organic Wellness Learning Inspiring Fun Experiences). The in-house spa, Six Senses, provides a range of sensual treatments from Thai herbal baths, to mud massages and silk facials that will surely revitalise you. Prepare to experience bird's eye view dining through their famous Treepod dining that boasts breathtaking coastline views and sumptuous locally-sourced dinner treat.
More information: View Soneva Kiri
Talk to one of our Travel Specialists on 1300 551 353 or contact us here to discuss tailor-making your perfect wellness retreat.