The Best Eco-Friendly Retreats for a Sustainable Wellness Holiday
Created: 07 September 2020

07 September 2020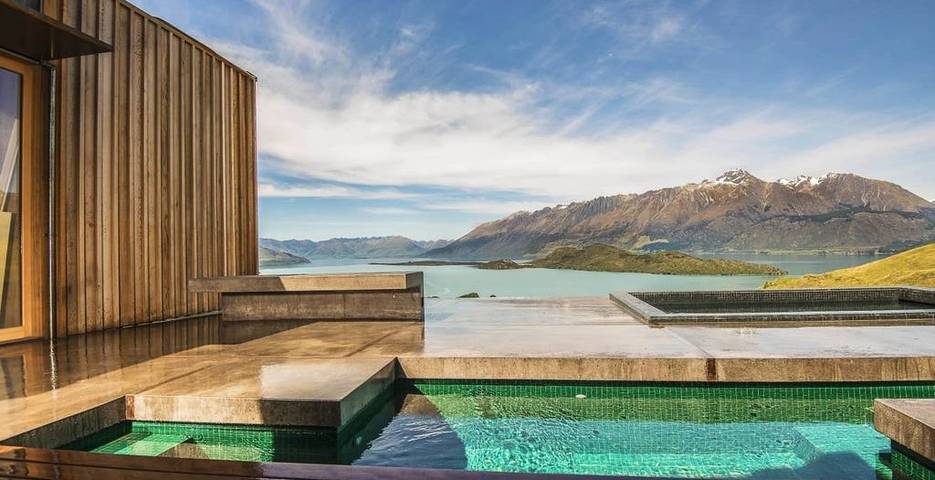 Airport transfers, the flights themselves, the huge resort complexes sporting bright lights and cheap drinks, make holidaying a worrying increase on our carbon footprints. Even excluding carbon emissions, the construction of large hotels contributes to the despoiling of natural beauty and produces tonnes of waste. Travel though need not be as detrimental to the environment, there are now eco-friendly and sustainable wellness holidays to counter the more carbon heavy traditional holiday. Eco-friendly retreats are becoming more popular sanctuaries from the usual tourist destinations, providing a tranquil and holistic time for those seeking a sustainable lifestyle away from the bustling crowds and plastic covered beaches. Reconnect with nature in wild landscapes or spiritual havens, assured that these wonderful locations are dedicated to sustainable practices.
This island was only first settled by humans around 800 years ago, the wild health of the landscape can still be felt with the clearest natural freshwater lake in the world (Blue Lake) and a wilderness with an enticing, unkept mystery. Aro Ha offers rustic, environmentally conscious accommodation and activities that work with the wildness of the land rather than against it. Nutrient rich, cleansing vegetarian diets with a secluded 'friends only' atmosphere makes this place a true adventure holiday, as well as environmentally sustainable.
For More information and booking: Aro Ha
Take only memories and leave only footprints on the pristine white sands of this magnificent island off the coast of Thailand. Mind and body can be sharpened with yoga classes run by expert practitioners. A unique and unrivalled experience: temple walks or guided meditation makes self-improvement sustainable whilst putting you in touch with the ancient spiritual practices of the region. Practice in peace with natural surroundings for the perfect eco-friendly yoga retreat.
For More information and booking: Samahita Retreat
An eco-friendly holiday does not mean sacrificing luxury for sustainability. Pamper yourself with peace of mind on the beaches of a jungle paradise at Komune. Environmentally conscious yoga retreat by day, 5-star glamorous beach front rooms by night redefines what one can expect from a sustainable luxury spa holiday. The holistic yoga classes and the natural, secluded beauty of the region means that Komune Beach still has the feel of a clandestine surfer's paradise with a healthy dose of comfort.
For More information and booking: Komune Resort and Beach Club
Conquer the unexplored with a demanding hiking and trekking holiday that will lead you along the coasts of Tasmania, flanking the Mt William National Park.  The experienced guides will show you the world as our ancient ancestors saw it, untouched by civilisation. Exclusive opportunities for a choice of accommodation: historic homesteads, eco campsites, safari style lodging to witness the landscape up close and personal. Throw yourself into the off-grid lifestyle with this eco-friendly retreat.
For More information and booking: Bay of Fires Lodge Walk
Minimalist, natural, quiet. 16 available slots give this retreat an intimate and peaceful atmosphere. Give yourself an immersive mindfulness holiday that will make open-plan meditation, traditional farming techniques and even Sri Lankan cuisine second nature. Proximity to the utter wonder of nature gently reminds you of the need for a close relationship between humankind and mother nature. Santani's eco-friendly holiday programmes will leave you speechless and hungry for more.
For More information and booking: Santani Wellness Resort and Spa
Talk to one of our Travel Specialists on 1300 551 353 or contact us here to discuss tailor-making your perfect Eco-friendly retreat.