Adam's Review of Reads Hotel
Created: 02 August 2013

02 August 2013

With 23 rooms ranging from classic doubles through to spacious and elegant suites, each with its own character and design, Reads Hotel offers a tranquil and chic personality in the heart of Majorca. It's family-run and the staff always introduce themselves to the guests with a sincere and welcoming manner. The Senorial Suite I stayed in had an expansive lounge and a semi-private terrace that opened out on to beautiful gardens; so spacious it felt like my own little bungalow!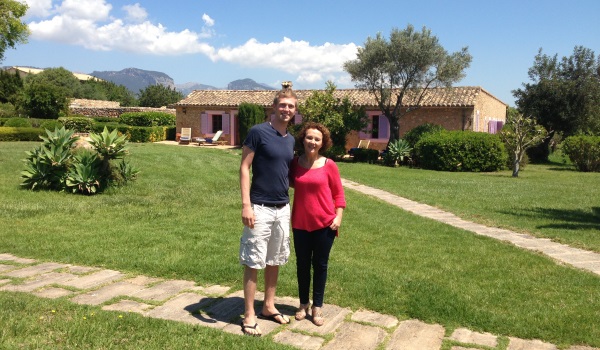 Adam and owner Simone in the picturesque gardens


I sampled Health and Fitness Travel's exclusive Fusion Fitness program, combining personalised 1-on-1 activities and treatments from a blend of four fusion elements including Cardio, Strength & Sport, Mind & Body and Renewal. My schedule on arrival was ready and waiting - I'd chosen personal training, Pilates, road bike cycling and a full body massage. The combination was just right, as I was there to relax and de-stress too.

My personal trainer Alice is Reads' dedicated fitness expert who provided me with all the motivation and variety in my exercise, making use of the beautiful outdoors. Around 3 times a week group fitness classes in bootcamp/circuits and yoga are held outdoors; often with no more than 6-8 people, offering support and modifications to ensure everyone can take a step towards meeting their fitness goals.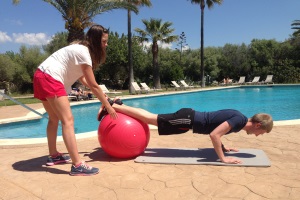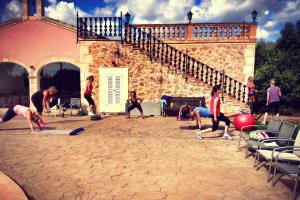 Adam doing a core workout (left) Circuit training by the pool (right)


Majorca is a mecca for cyclists with thousands descending on the island ever year, and Reads Hotel is at the heart of the experience. If you're looking for a cycling break in a beautiful location with accessible rides to the mountains, beaches and cultural highlights on superb roads or challenging mountain biking routes with magnificent scenery, Reads Hotel is situated perfectly in the centre of Majorca for this. Health and Fitness Travel guests receive complimentary access to the hotel's own mountain and hybrid bikes, whilst the professional carbon road bikes are available for hire. Taking this opportunity I went on a breath-taking ride twice during my stay on the smooth road surfaces; the air was fresh and the scenery stunning!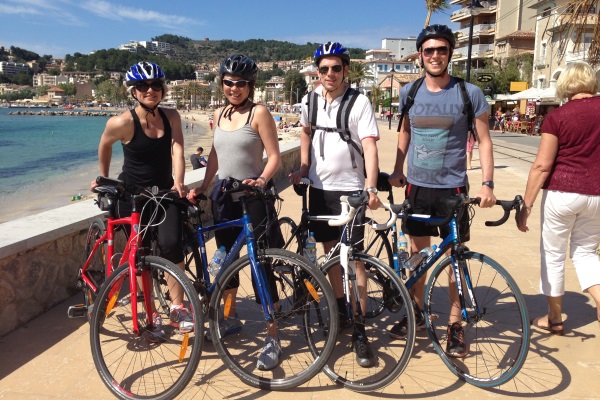 Adam with fellow solo travellers after their cycle ride to the coast


If you decide to explore the island at all, I recommend visiting Port-de-Sóller, a beautiful village with a marina and popular tram running through it. One of the activities you can choose from on the marina is kayaking, so we hired a kayak and let my sense of exploration take the front seat.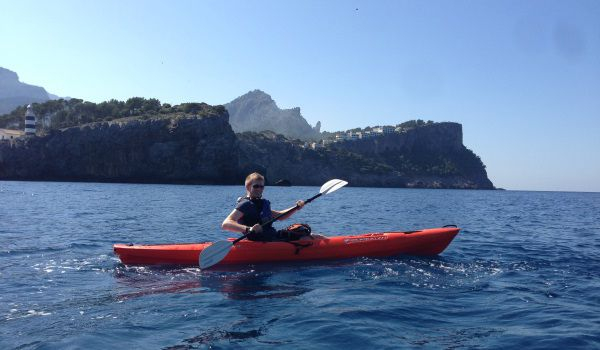 Kayaking in the marina


Recently voted in The World's Top 50 Spas by Tatler, Reads Hotel is a place for indulgent relaxation on a spa holiday with an elegant hydrotherapy circuit including herbal steam room, sauna, ice room, sensation showers and a 15m indoor pool. The spa complements the property nicely, making it an ideal place for a healthy break. The treatment rooms are elegant and as you'd expect from a highly rated spa my therapist was excellent. It's not a busy place, so after each of my treatments (I treated myself to an additional Vespasian Signature Aromatherapy Massage!) I maintained a sense of well-being without the hustle and bustle of a big hotel. One of my favourite places to relax was the lounge overlooking the outdoor swimming pool next door to the spa; the perfect place to take my Kindle.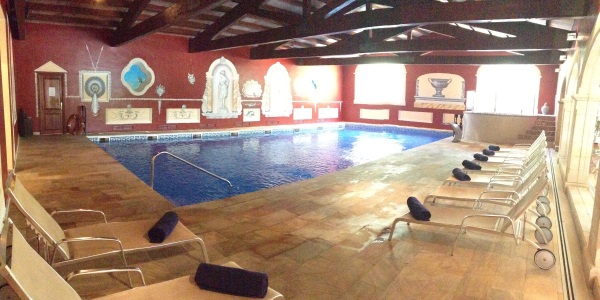 The indoor pool


The cuisine at Reads was a true highlight, and with the introduction of a new separate healthy menu, I looked forward to a delicious lunch and dinner every day. Dining is held at and rotated between three restaurants; the charming and characterful Blues Brassiere, the terrace overlooking the outdoor pool, or in the main dining room. If the weather is good, you can pretty much guarantee lunch on the terrace outside will be available and bask in the glorious sunshine. In the kitchen a Chef's Table sits in the corner, available to book in for a multi-course cooking lesson with the chef himself, learn about different ingredients and taste the wonderful dishes he creates; an experience I highly recommend!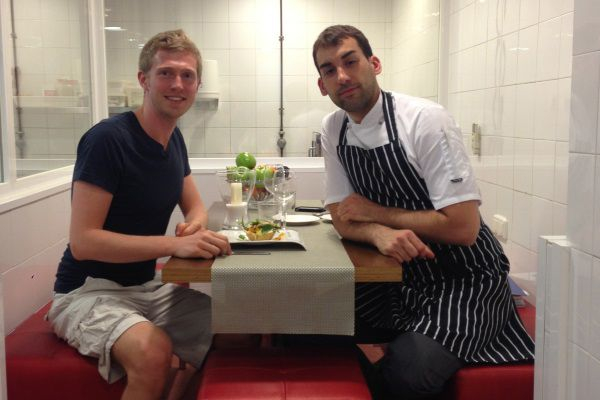 Adam with the head chef


As well as our Fusion Fitness and cycling holidays, both the Stress Reliever and Yoga Detox are good options for luxury spa breaks.

I was sad to leave; it was a place that had so much character and allowed me to relax in and around the beautiful gardens and pleasant setting. If you are visiting Europe, Majorca is just on your doorstep and a place I highly recommend visiting for at least a 4-night stay.
Talk to one of our Travel Specialists on 1300 551 353 or contact us here to discuss tailor-making your perfect wellness holiday.