Adam's Review of Atmantan Wellness Resort, India
Created: 04 August 2017

04 August 2017

About Atmantan
Having launched in 2016, Atmantan Wellness Resort is still in its infancy, yet what it lacks in age, it makes up for in just about everything else. A luxury haven just outside of the hustle and bustle of Mumbai and Pune, enjoy the tranquil ambience of an adult-only retreat surrounded by like-minded individuals in an environment that emits spirituality. Nikhil, the founder of the resort is a keen fitness enthusiast, having completed four Iron Mans, and this passion for all things wellness is reflected throughout the resort. A year after opening, the clientele is primarily Indian, but as time goes on I see this destination spa becoming a haven for international wellness enthusiasts to join in the meaning of Atmantan: the divine amalgamation of the mind (mana), body (tann), and soul (atma).


Getting There & Arrival
The transfer from Mumbai airport is roughly 4 hours, however you can stop on-route at fresh food stalls if you're hungry; no need to worry about having cash to hand, all purchases can be paid for at check-out.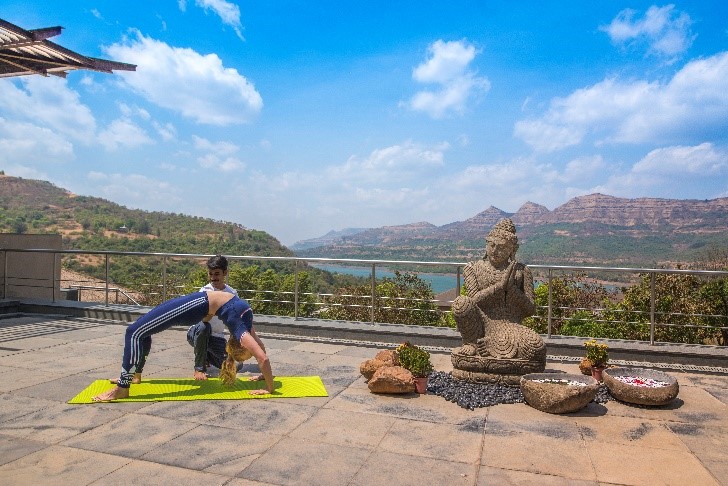 Upon arrival, you're given an Atmantan bag in which to transport your belongings while moving between activities and treatments. You receive a weekly schedule of all your treatments and activities, including the group class schedule and other documentation handed to you from consultations and private teachings. A picture of you is taken for the purpose of allowing the staff to recognise you and what programme you're on; it's a reassuring sign that your personal needs are taken care of. You can wear whatever you feel comfortable wearing during the day, including mealtimes.


Hotel & Accommodation
All 80 garden-facing rooms (370 – 418 sq ft) and 24 lake-facing rooms (440 – 650 sq ft) are contemporarily designed and beautifully done, with perfectly-sized rooms and pleasing interior design. Staggered across the mountain, each room has either a small garden or balcony. You'll also find two spectacular villas; one and two bedrooms, both with their own personal butler.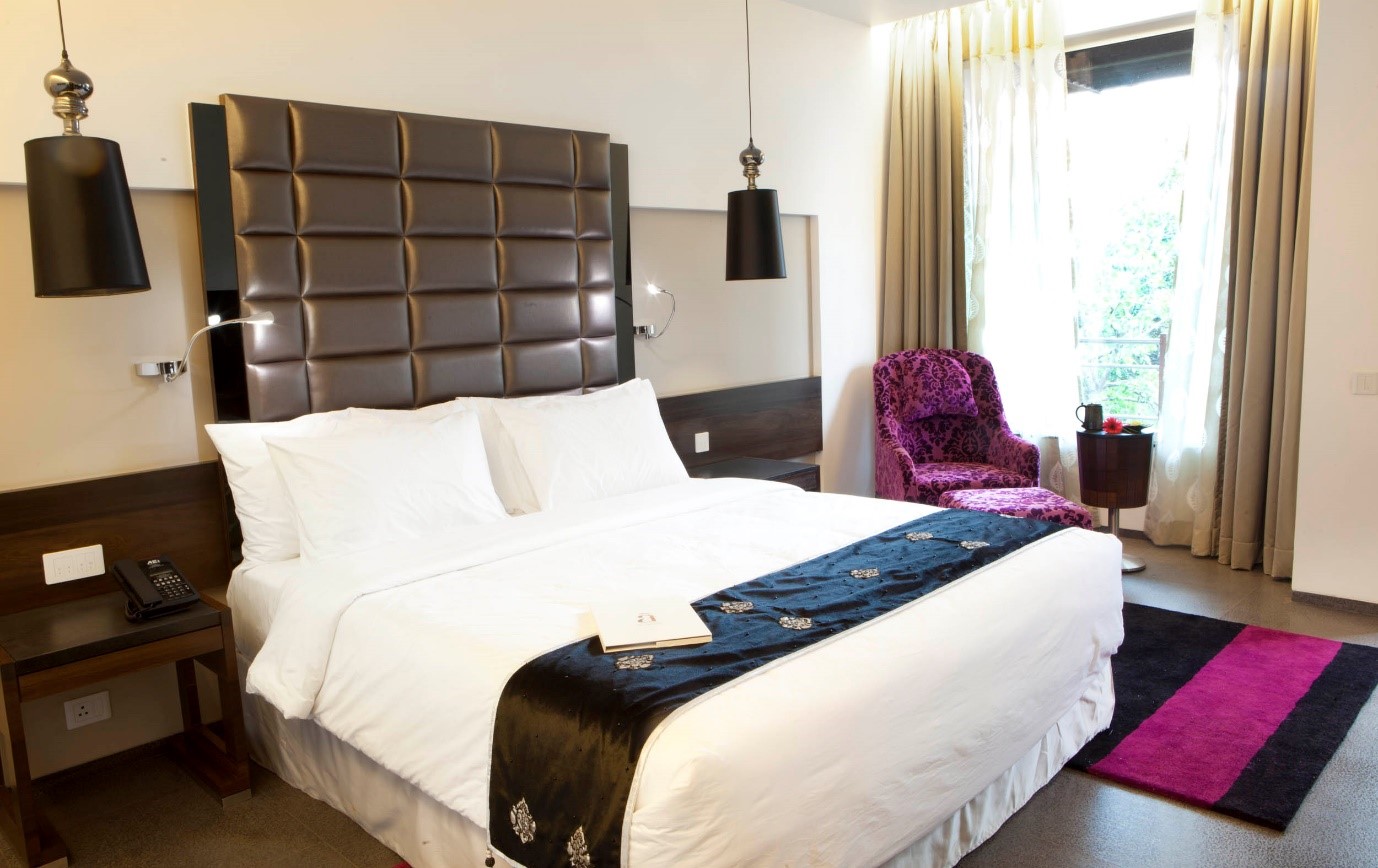 I had some of the best sleep in a long while, which I attributed to the excellent spring mattress, black-out curtains, and excellent noise insulation. Large single-pane glass windows in the room are designed to utilise natural light and immerse you into nature's proximity. Every day I had a beautiful bouquet of flowers in my room, just while I happened to be reading a book on mindful gardening, assisting me in developing a deeper sense of appreciation for nature.
I was impressed with the quality of room servicing; every time I went back to my room after a day of fitness and spa, my belongings were always reordered in thoughtful places, with my personal preferences considered. Healthy snacks are left in the room for you to enjoy, with the exception of those on a detox programme, in that case the snacks will be removed!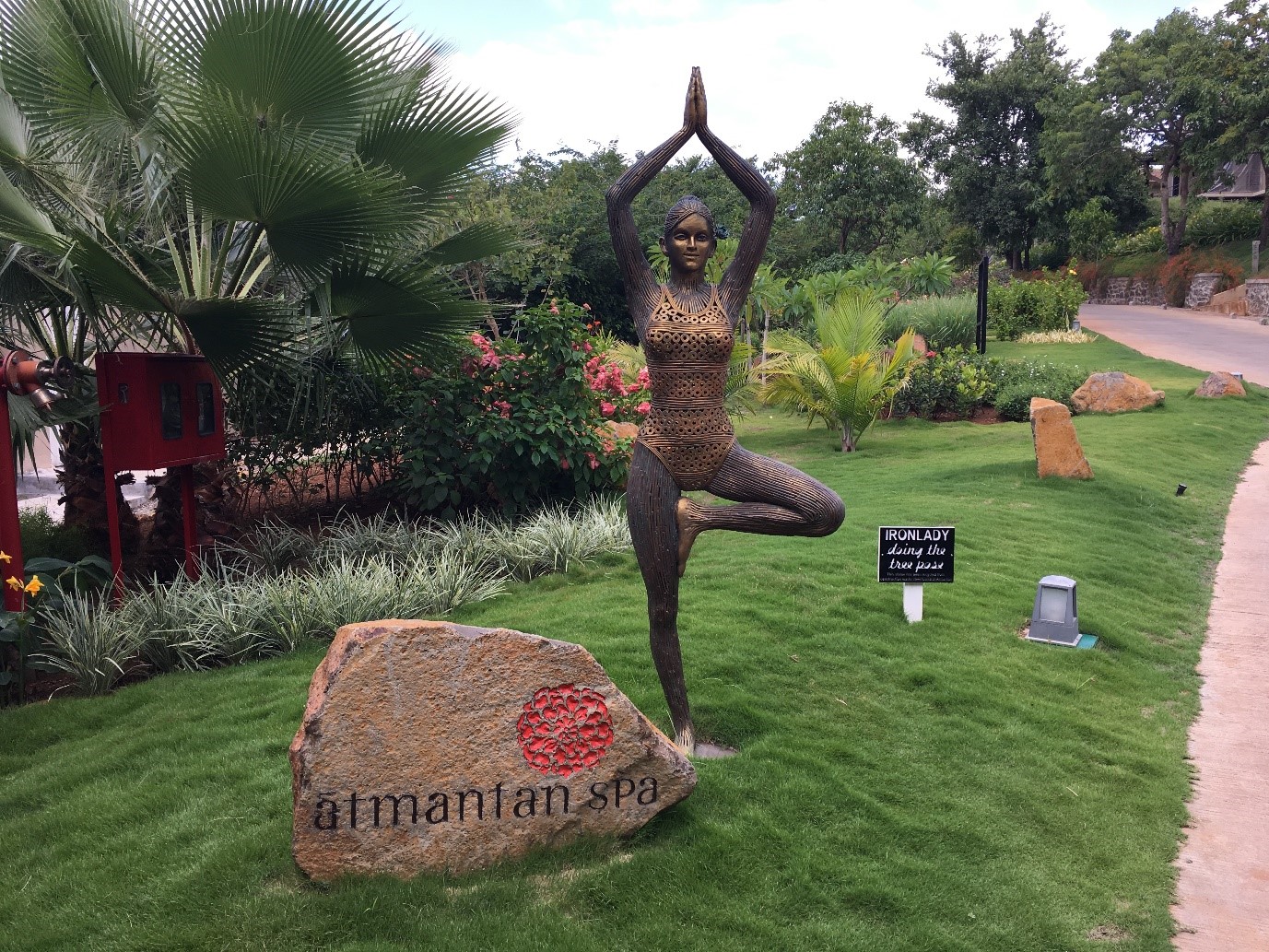 Wellness Centre & Spa
The spa and wellness area is expansive and spacious, with a décor that evokes calm across all 23 treatment rooms (many named, some after apsaras: female spirits in Hindu mythology). With a comprehensive selection of spa therapies ranging from traditional ayurvedic treatments and oriental acupressure, to holistic anti-ageing facials and aromatherapy. Other specialist spa treatments don't go amiss either, with colonics, Vichy showers, balneotherapy and Hammam all available. Treatments here are an exceptional experience and the therapists and rooms are some of the best around.
I enjoyed many aspects of Atmantan's focus on wellness, from the body composition analysis at the beginning and end of stay which is such a fundamental part of a modern wellness programme, to pranayama breathing sessions being transported into a zen-inducing meditative state. All the therapists and teachers are informed of your personal goals or interests and tailor their sessions accordingly. You'll find they really want to see you transform your life into a healthy one as they guide you into and through your own personal journey of wellness in luxurious surroundings with a five-star service.
  
Wellness Programmes
Atmantan provides well-researched and practical lifestyle enhancement wellness programmes for you to rediscover a journey of health and well-being. The programmes and their varying durations are as follows:
Living (3/5/7 nts)
Relaxation (3/5/7 nts)
Master Cleanse (3/5/7/10/14 nts)
Weight Management (5/7/10/14/21/28 nts)
Yoga (3/5/7/10 nts)
Ayurveda (5/7/10/14/21/28 nts)
Holistic Health (5/7/10/14 nts)
Fitness (5/7/10 nts)
Fusion Fitness™ (4/7/10 nts)
BodyBreak™ (3 nts)
One of the features that puts Atmantan in a different league to many other wellness retreats is that you can choose your wellness programme on arrival, based on your initial consultation. This means you get the treatment that you need, as opposed to getting the treatment you think you need.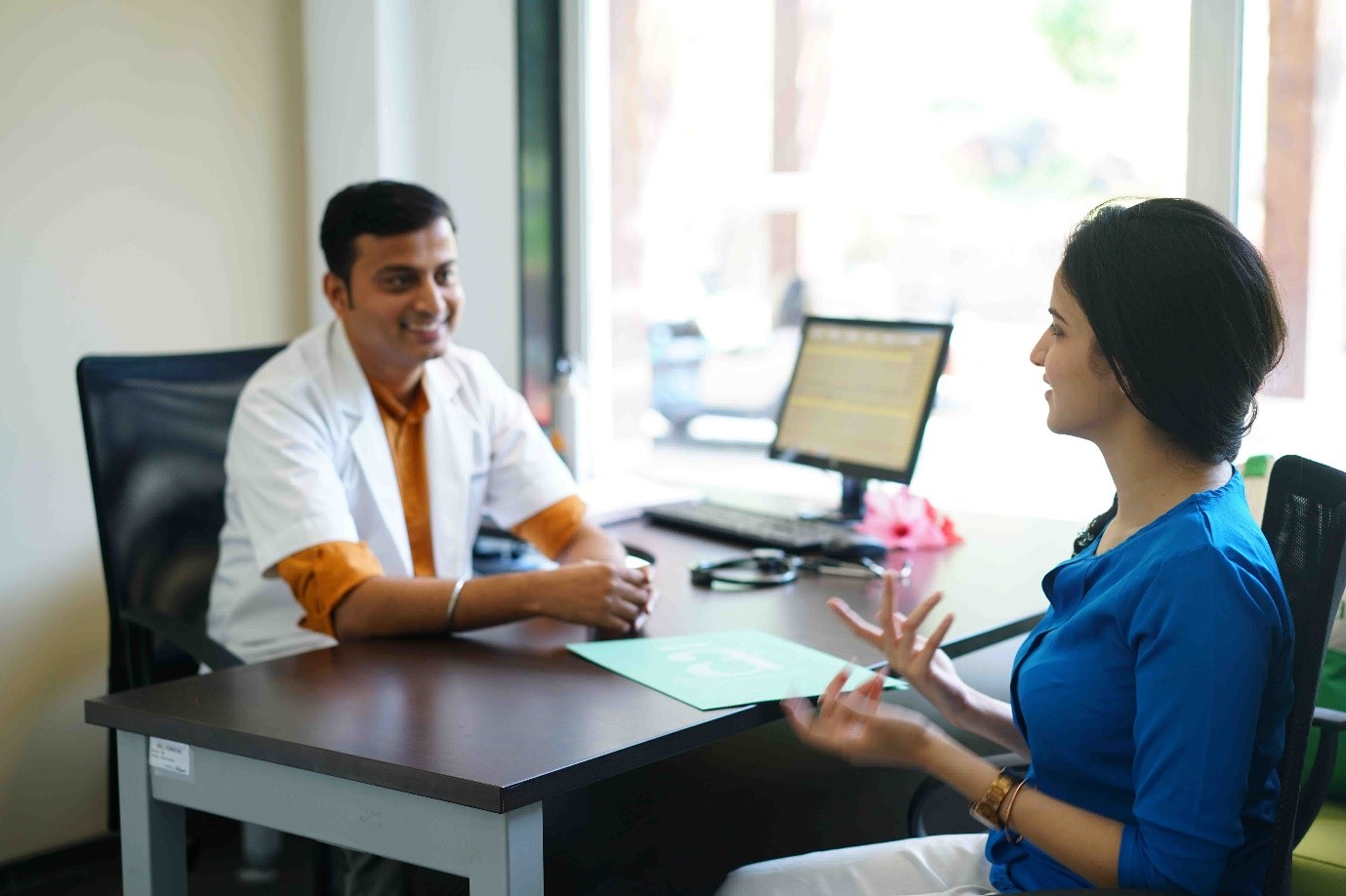 Fitness
One of the main differences between Atmantan and other luxury-end retreats in India is its focus on fitness. The facilities are second-to-none, with a 3500 sq ft high-tech fitness centre complete with aerobic, spinning, yoga, Pilates, and dance studios, and a unique, chemical-free salt water swimming pool. With group classes every day of the week, and a renovated weekly schedule, inactivity for those keen on being active just isn't an option.
Activities and group classes are regular and varied. They include, but are not limited to, yoga, functional training, Bollyrobics, Zumba, circuits, meditation and TRX. If you're feeling energetic you can jump on a bike in their spinning studio where you can follow various video teacher-led guides from strength training, hill training, interval training, fat burning. All available with heart rate sensor monitoring.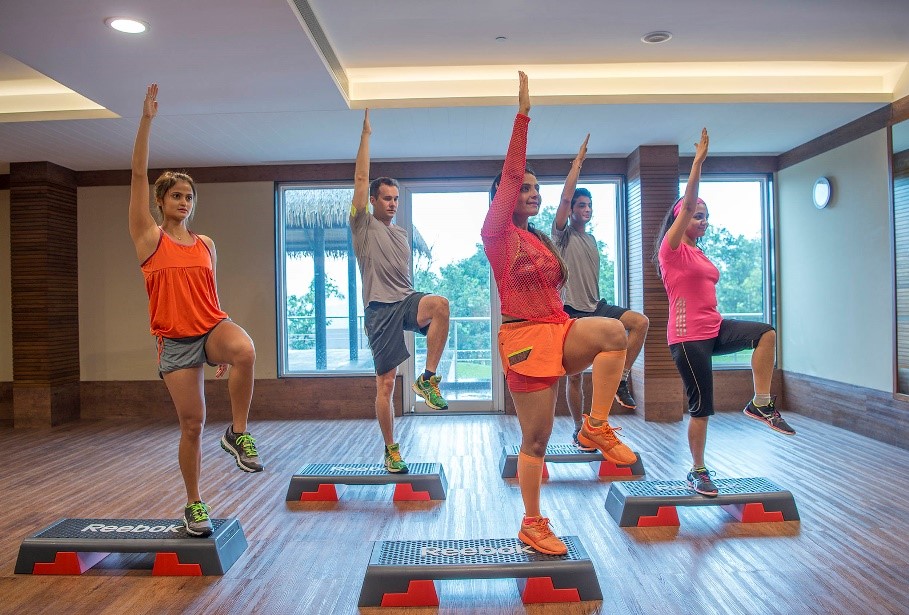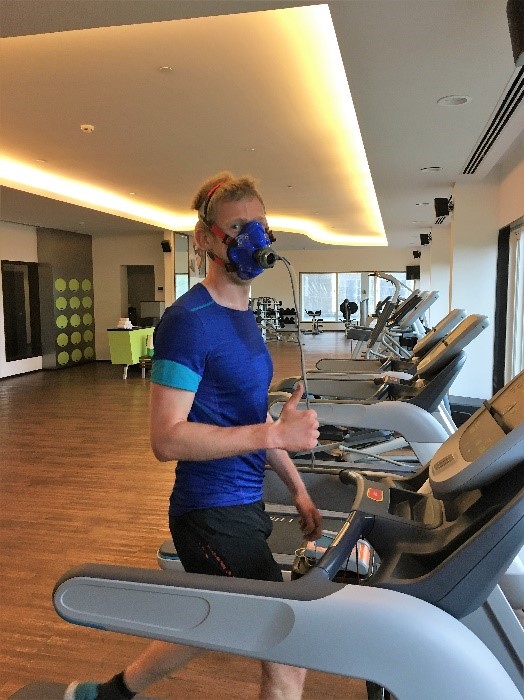 I was keen on understanding my body better and through a postural assessment and physical alignment with their lead physiotherapist, I was introduced to better posture and personal biomechanics; I immediately noticed the injury risk-reducing benefits in the historically weaker areas of my body. Later I was put through VO2 Max testing, involving treadmill running with an increase in speed and incline every few minutes – it was satisfyingly challenging being brought to a halt because your body can no longer push anymore. I was very grateful to the therapist who afterwards rewarded me with a nerve-releasing deep tissue massage.
Just some of the 1-to-1 tuition you can have includes: yoga, vibration training, personal training, Pilates and kick-boxing. Subject to weather, these can be done indoors or outdoors.


Restaurants & Food
With wellness at the heart of the Atmantan ethos, it is unsurprising that their approach to food and nutrition follows suit. All food is made using natural whole foods with much of the produce sourced from their own organic farm. Echoing the healthy ambiance, a strict no alcohol policy which helps keep a sense of tranquillity throughout the resort.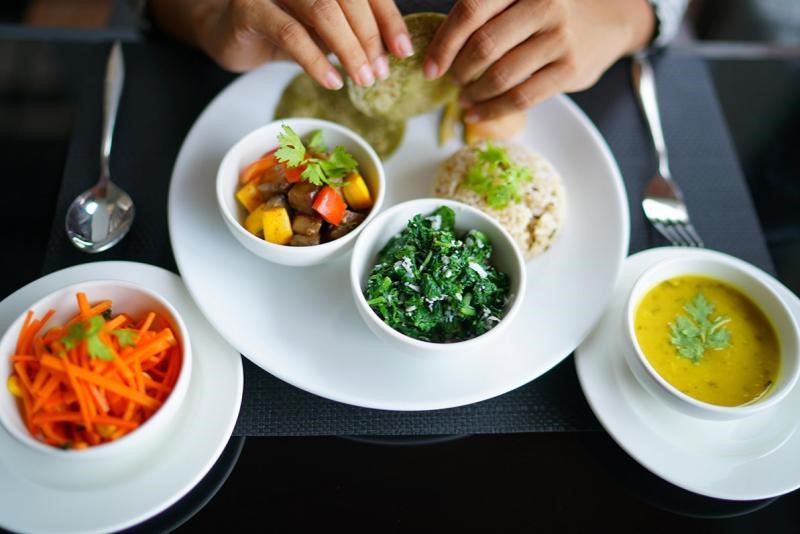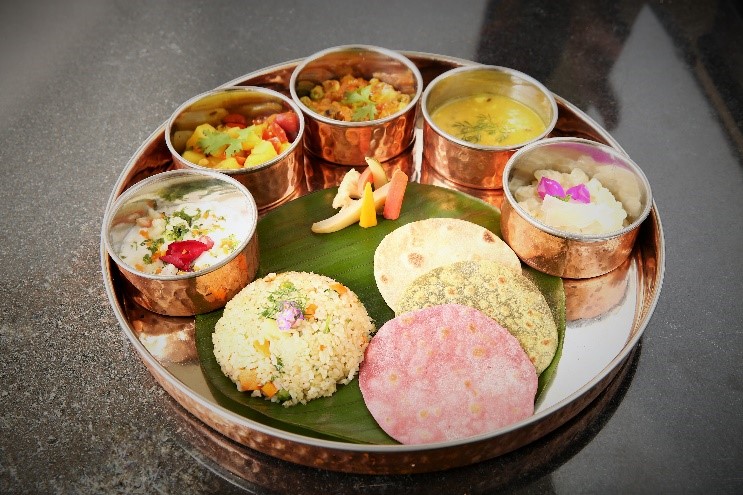 You can dine from one of three menus: Cleanse, Wellness and Ayurveda. The Wellness menu is their main menu for guests, and contains a selection of reduced-calorie options. If you're on the fitness programme, or it's decided in your initial consultation that you need a higher calorie diet (like myself) then the added protein menu can be chosen. In fact, subject to your assessment you really can ask for whatever you want (extra meals/portions). The chef and team are very happy to serve you with variety. A liquid diet menu is also available.
All menu items include a balanced composition of macronutrients (fat, carbohydrate, protein and fibre), also indicating their suitability for diabetics, dairy content, nut content, and whether they are vegan-friendly or gluten free.

Whilst the retreat features mostly indoor dining, there are various outdoor spots available. One particularly atmospheric area is Chantara, the lounge. Translated to 'the sparkling night sky', you can unwind beneath the starry décor enjoying sumptuous spa cuisine. In Vistara, the main dining room, you can appreciate great views over Mulshi Lake. The food is inspired by Indian cuisine and is every bit as colourful, but you won't find it too spicy; it's often neutrally Indian themed and very healthy. All the food is eloquently presented and full of taste. Emphasising the importance of health at Atmantan, a herb plant is placed on every table, depicted with its medicinal qualities. The whole team of waiters and waitresses are super-organised and coordinate every detail quickly and efficiently; it was a joy to dine at Atmantan.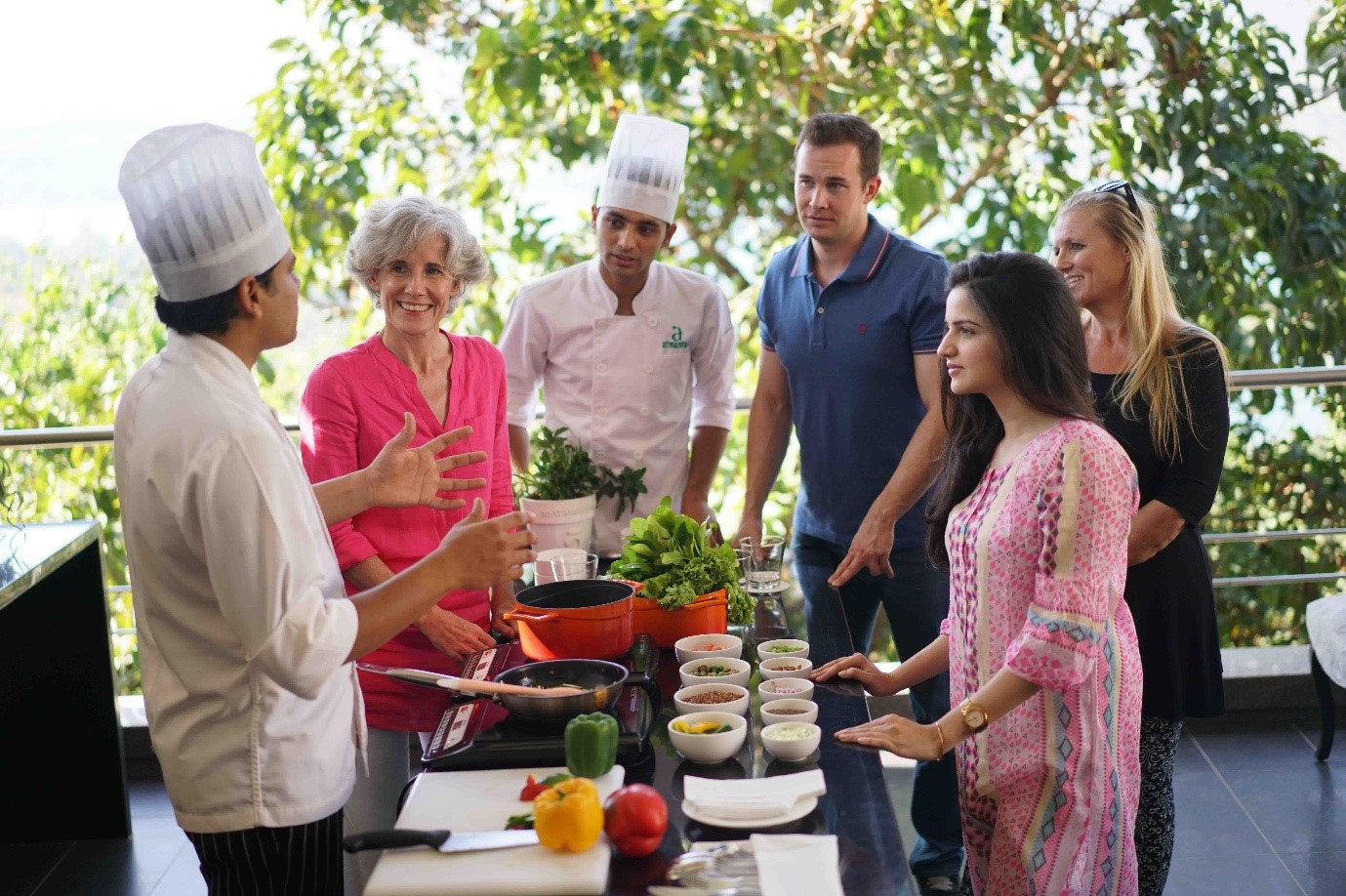 Staff
The staff were all incredibly warm and welcoming. As a solo traveller, it's important to never feel lonely, but with the 'hello's' in the corridor from housekeeping, and engaging conversations with all levels of management, you never really feel alone. From time-to-time, various members of the Atmantan team, including chefs, wellness specialists and doctors, will ask how everything is and if there's anything they can do for you, making you feel well looked after, and comfortable enough to ask for the additional things you might need.


Scenery & Surroundings
Hear the birds tweeting in the trees as you immerse yourself in nature, with Atmantan located amidst stunning scenery, situated overlooking Lake Mulshi and surrounded by a crystalline mountain range. In the monsoon season, June to September, you'll find beautiful waterfalls pop-up from the surrounding mountains, the crystals of which, legend believes, bring healing properties to those in its presence. Its vicinity has very recently proudly been entreasured with UNESCO world heritage status.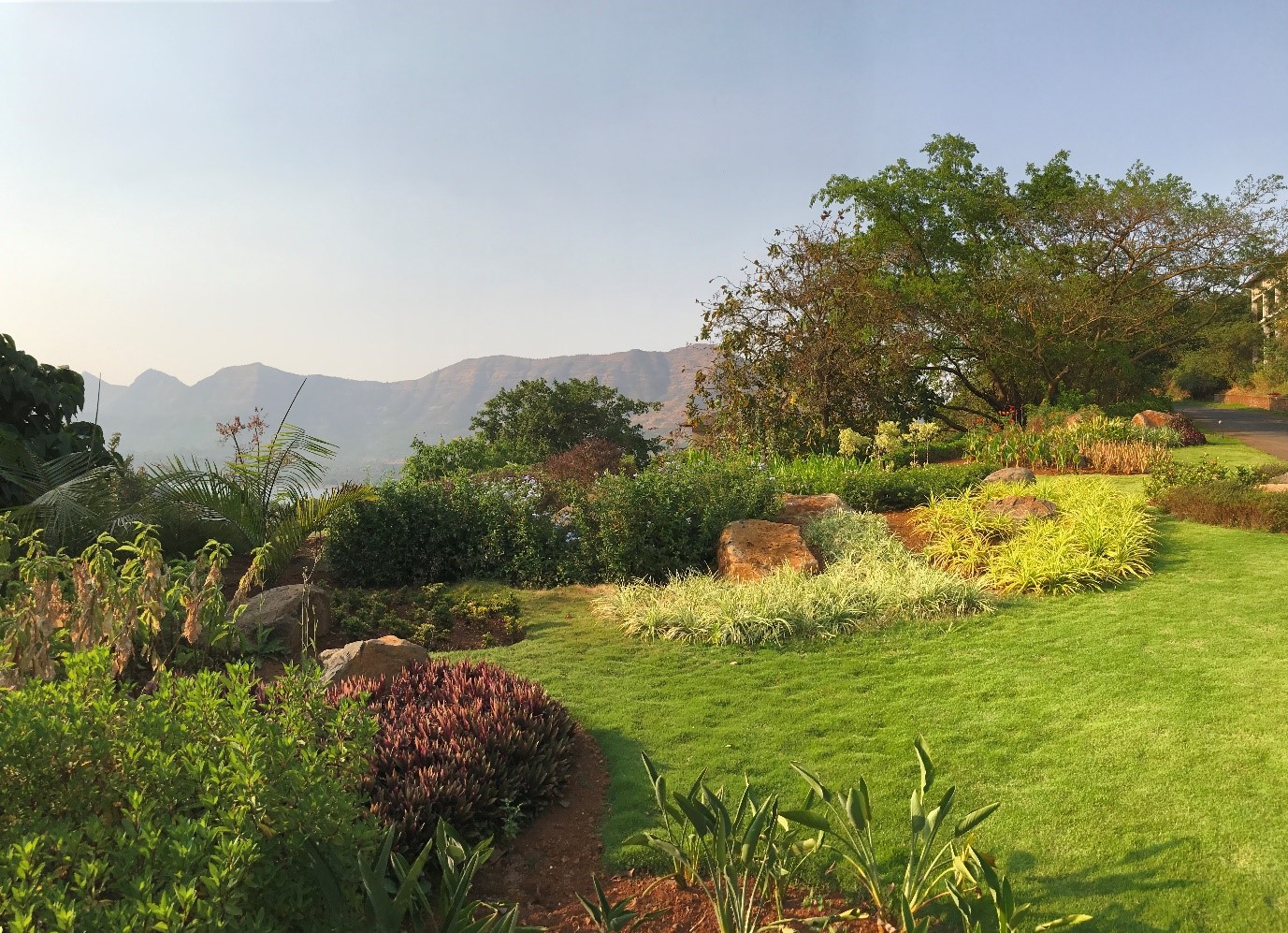 Weather
This region of India experiences three seasons: summer (March to May), monsoon (June to September) and winter (October to February). The nearby city of Pune experiences summer-high averages of around 35-37 degrees Celsius, whereas winter is between 28-30 degrees Celsius. Atmantan, being in the mountains, experiences temperatures roughly 4-5 degrees Celsius cooler. Monsoon season can be very rainy, but don't let that put you off - you're not here to sun bathe, you're here to focus on improving your health, and that you will mostly certainly achieve here!


Your Departure
Every guest receives a short wellness guide to take home with them, and if you're staying 3 nights or more you also receive a departure consultation as part of your wellness programme.


Highlights & Interesting Facts
The primary source of water heating for nearly all applications is by solar energy, which is a contributing reason to why Atmantan is a proposed GOLD LEED certified project.
Although everything is very much in walking distance, there are buggies that can zip you around the resort – ideal if you have a busy schedule of spa treatments and fitness classes!
I recommend the scenic hike into the surrounding Sahyadri Mountains. It's a great fitness challenge, and you'll be rewarded with 360-degree views at the top.
When you have a moment, be sure to spend some time sat on the bench opposite the big buddha for a moment of peaceful reflection.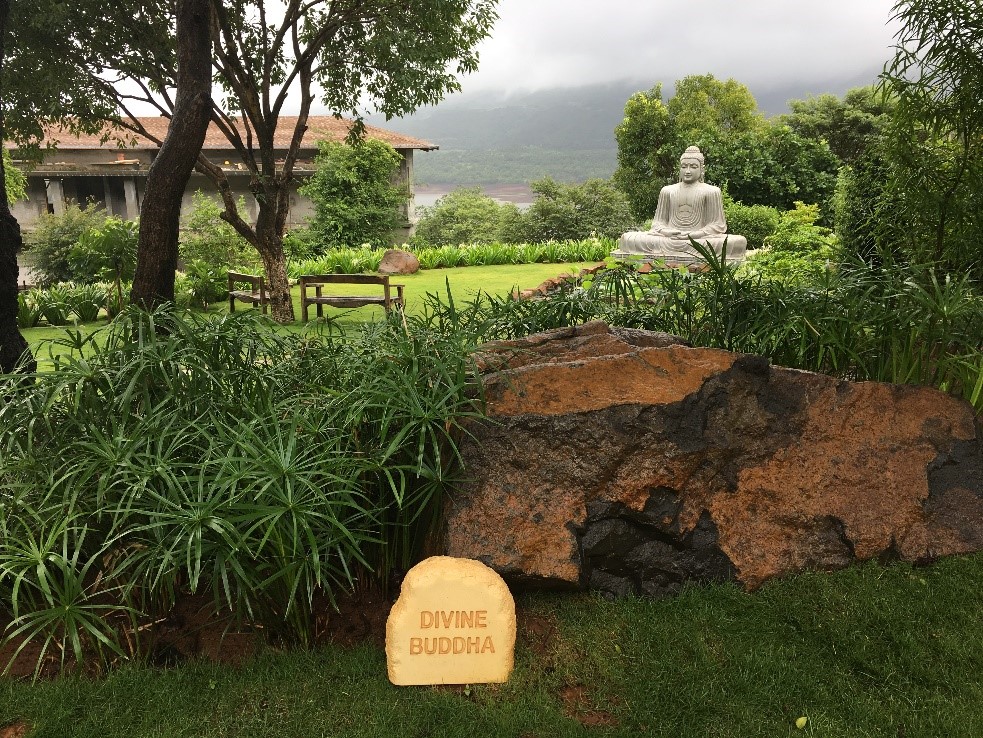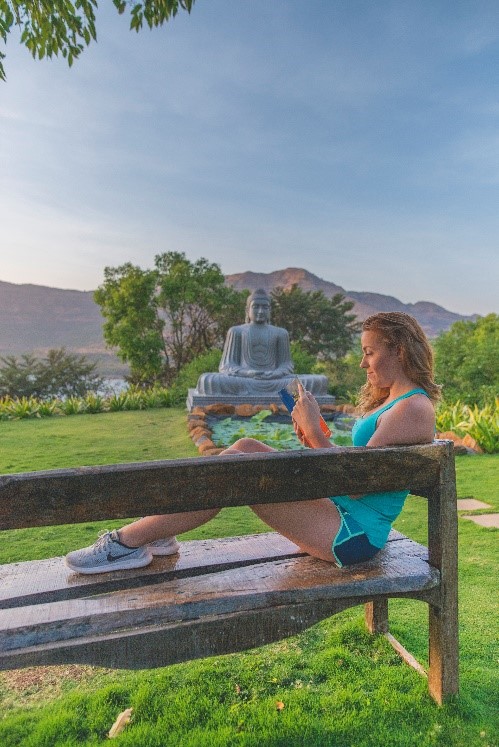 My Summary & Verdict
If you hadn't already guessed from my encouraging review, I would highly recommend Atmantan to anyone looking for a fitness or wellness retreat that inspires and motivates you. Indian values of sincere hospitality take you into a world of wellness with care, passion and meaning. Their promise: "We see a healthy person inside everyone and we want to help set that person free… we want to transform you".


How to Book
To request a quote or for more information visit our Atmantan Wellness Resort page
Talk to one of our Travel Specialists on 1300 551 353 or contact us here to discuss tailor-making your perfect wellness holiday.
Fact Box

Best time of the year to go
: Sunshine & Heat = March – May. Warm Climate = June – February
Months to book in advance for: 
May and October

No. of Rooms: 
106
Check-in/check-out
: 13:00 / 10:00

Wi-Fi: 
Yes (3Mbps). In rooms only
Children
: No
Reception/Room Service:
 24h
Alcohol
: No
Nearest Airport
: Mumbai & Pune
Airport transfer time
: Mumbai (4 hours) & Pune (2 hours)
Address
: Palse Vasti, Mulshi Taluka, Pune 412108, India