A Holistic Detox: Body and Mind
Created: 14 September 2017

14 September 2017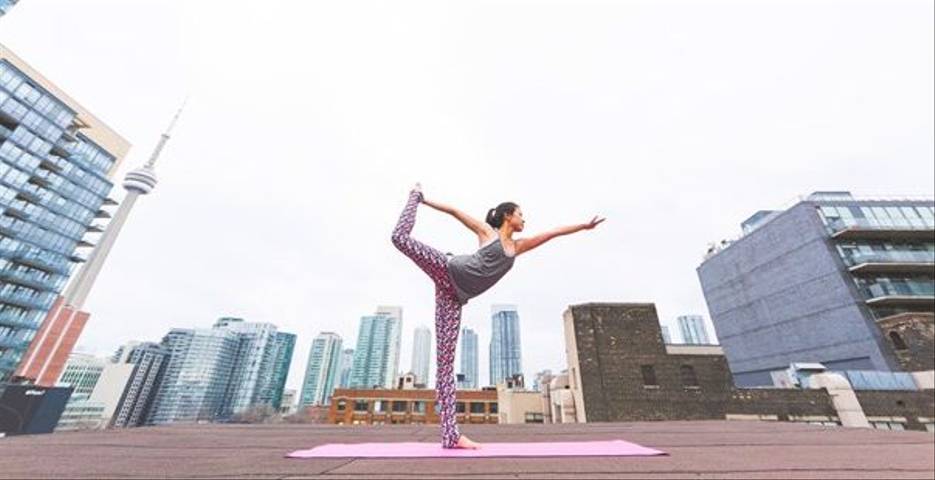 Spring has sprung in Byron Bay where the days are getting longer and the nights shorter. With the warmth of the spring air and flowers blossoming all around us, it naturally becomes a time to "spring clean" and rid the body of impurities that have accumulated over winter. In Traditional Chinese Medicine (TCM), it is the energies that manifest as seasonal changes in our external environment that are also reflected in the body. Whilst this expansive energy of Spring helps us move things to the surface and expel some of the body's toxins on a physical level, it also means that emotions and issues stored deep within the past also have an opportunity to be released. So, what can you do to lighten the load this Spring? Read on to find my TOP 6 HOLISTIC DETOX TIPS.


1. LEMON JUICE IN WATER.
Refreshing lemon water

Start the day with a large glass of warm water with the juice of half a lemon. This is a great way to increase water consumption and alkalise the system. It will also stimulate digestion and liver- the main organ involved in detoxification.


2. HAVE A CUP OF TEA.
Consuming herbal teas will help to increase urine flow and the elimination of toxins via the kidneys. On an emotional level, the ritual of tea drinking can also be a practice in mindfulness which is a mental state achieved by focussing one's awareness on the present moment, while calmly acknowledging and accepting one's feelings, thoughts and bodily sensations. This awareness in itself can be a detox for the mind!


3. CLEANSING DIET.
Go for greens!

The basic principles of a cleansing diet involve eating plenty of vegetables with a small amount of protein, grains, nuts and seeds. Focussing on wholefoods and eliminating refined foods (eg. Bread and pasta) as well as any substances that increase the toxic load eg. alcohol, sugar and coffee. Some particularly beneficial foods to support the liver, the main organ of detoxification, include-: broccoli, cauliflower, brussel sprouts, kale, onion, garlic, carrots, beetroots, celery, asparagus, zucchini, cucumbers and lemons/limes.


4. TAKE A BREAK FROM TECHNOLOGY.
Have you ever wondered what life was like before the beeps, blurts and buzz of smart phones, i-pads and computers? Research has shown that this constant stimulation and multi-tasking can be detrimental to our wellbeing and as humans we need a break from this to be contemplative and introspective. Consider implementing the following:
- Make a complete break from all technology for a period of time (at least 3 days) twice a year. 
- Limit digital use daily to specified times only and not at night time before bed.
- Refrain from reading on screens and instead turn to books, magazines and newspapers.


5. CLEAN-UP YOUR BEAUTY REGIME.
Many people unfortunately don't consider what they put on their skin, just what they put in their mouths when it comes to detoxing. Many common skincare products are full of chemicals that will enter the blood stream via the skin and contribute to the body's overall toxic load. Read your labels and make some changes accordingly to lighten the load for the liver.


6. RETREAT.
De-stress through nature

"Retreating" is so important to our health and wellbeing. Finding a quiet or secluded place in which one can rest and relax is an essential part of a holistic detox. Consider taking yourself away to an exotic location so you can de-stress and lighten the load physically and emotionally.
About the Author

Sarita completed undergraduate studies in Psychology at the University of Melbourne in 1998 and went on to study Naturopathy at the Melbourne College of Natural Medicine (now Endeavour College) and graduated in 2001.
It was the magic of Byron Bay that captured her heart in 2001 and the place that "planted the seed" to create a range of healing herbal teas. Keen to turn a cultural tradition into modern-day practice she founded the Byron Bay Tea Company (BBTC) in 2004.
Featuring only natural ingredients that are organic and wild-crafted- these teas have been blended according to health themes and designed to have real health benefits.
Whilst developing her tea range, Sarita continued her work as a Naturopathic consultant for Gaia Retreat & Spa and The Sanctuary Byron Bay- a holistic drug & alcohol rehabilitation program- where she was involved in developing the naturopathic detox program.
Sarita is now a Mum of Sam, a 22-month old boy, and splits her time caring for Sam and experimenting with form and flavour to develop the Byron Bay Tea Company range of healing teas.
For more information about Byron Bay Tea, visit: www.byronbayteacompany.com.au