8 Best Spas for Weight Loss
Created: 05 January 2015

05 January 2015

If you find yourself struggling to shift those extra pounds, take the time to re-asses and learn a healthier lifestyle in the lap of luxury with our 8 best spas for weight loss. Through a combination of indulgent spa treatments, fitness classes, nutrition and educational lectures, our healthy spa holidays will help you learn not only how to achieve, but how to maintain your ideal weight long-term.
With a selection of focused weight management holidays, from a picturesque spa in the English countryside, to the tranquil beaches of exotic Thailand, you will find the perfect fit to get you 'thinspired'. So get ready to have fun, kick-butt and relax in wellness on a weight loss holiday which will return you home motivated to continue your new and improved healthy lifestyle.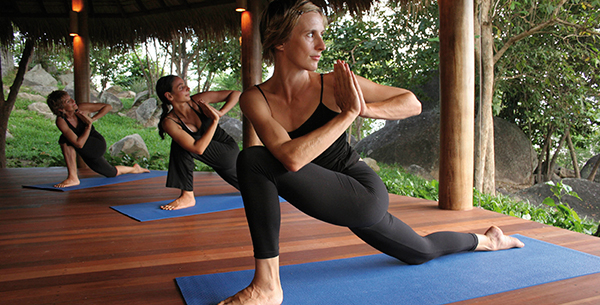 Get flowing with yoga at Kamalaya 

Throw away the fad-diet books and learn how to work it off and keep it off long-term on a weight loss holiday at this award winning wellness and holistic spa retreat. Nestled within the lush rainforests of Thailand on the Island of Koh Samui, health professionals work to re-balance your lifestyle through a programme of nutritional guidance, personal training, and traditional Chinese and Naturopathy medicine practices. Ideal for a detox retreat, enhance your weight loss with toxin cleansing spa treatments, including lymphatic drainage therapy and an oriental detoxifying scrub and wrap. Relax with a sunrise beach stroll before raising your heart-rate with a Tai Chi or aqua aerobics.


More information: View Kamalaya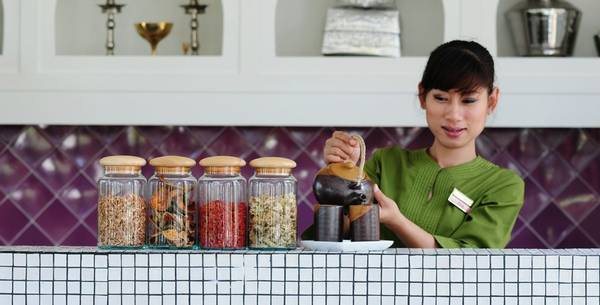 Detoxify with herbal teas at Absolute Sanctuary

Famed for its holistic approach, Absolute Sanctuary, is the ideal wellness destination to begin your healthy weight loss journey on a luxury spa holiday. Begin your re-education with the one-to-one fitness assessment and comprehensive wellness consultation, before taking part in a group food prep class. Sample local organic produce on this healthy weight loss holiday with balanced meals at the Love Kitchen restaurant, before transitioning to delicious and nutritious juices. Enhance your well-being with a range of detoxifying spa treatments and holistic therapies, including colon hydrotherapy and lymphatic drainage therapy. Get a taste for activity holidays with complimentary group classes, including sunrise walks and aqua challenges to shape-up and slim-down.

More information: View Absolute Sanctuary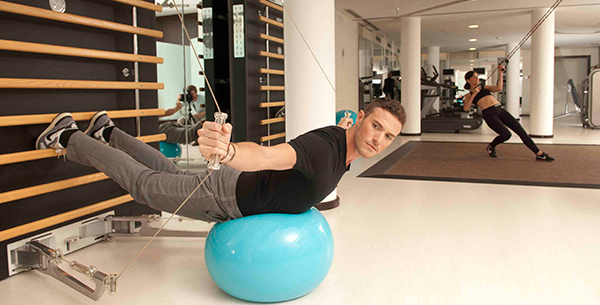 Toning up with TRX at SHA Wellness Clinic

Escape on a healthy wellness holiday and slim down in style at this celebrity hot-spot on the idyllic Spanish coastline. Benefit from a prescribed low fat diet, complete with daily natural beverages designed to boost metabolism and reduce blood sugar. For the ultimate weight loss spa holiday experience, complement personal training sessions with outdoor yoga classes, before purging your body of excess fat and toxins with detoxifying spa treatments, including hydro aromatherapy and lymphatic drainage. Championing the importance of wellness education, through a series of well-being lectures, expert consultations and Macrobiotic cooking classes; SHA ensures that when you return home from this weight loss holiday you will continue to maintain, not gain.


More information: View SHA Wellness Clinic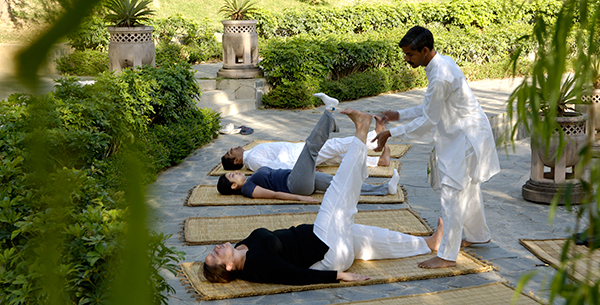 Improving circulation with yoga in the beautiful amphitheatre at Ananda

Retreat to this sanctuary of well-being in the breath-taking Himalayas for a transformative weight loss holiday experience. Within the 24,000 square foot luxury spa, Ananda synthesizes the ancient Indian wisdom of Ayurvedic treatments with modern Western practices. Learn the principles of Ayurveda on this holistic spa holiday and feel at one with nature with a wellness earth wrap, aroma cocoon, and earth stone massage. Focus on your fitness with a personalised yoga class and nurture your nutrition with cooking demonstrations, lectures and workshops. Participate in traditional Indian music classes and dance performances, before sipping a healthy juice or enjoying organic greens by the pool, surrounded by luscious natural forest.


More information: View Ananda in The Himalayas


Feeling peaceful with a massage at Glass House Retreat

Get up and shape-up on a wellness holiday in the UK set in the heart of the Essex countryside, less than an hour from Central London. Offering a unique programme of wellness, fitness and nutrition led by their team of expert therapists, instructors and coaches, Glass House Retreat will be the go-to destination for those seeking the ultimate wellness experience.


More information: View Glass House Retreat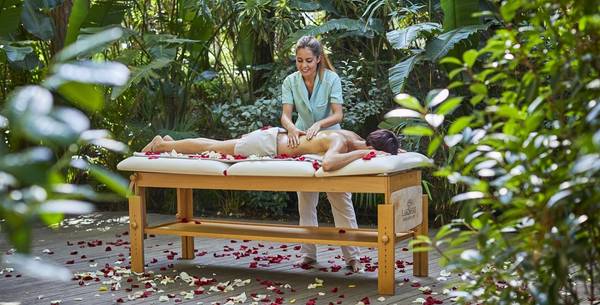 Unwind with a relaxing massage at  Forte Village

Get 'thinspired' on a luxury spa break at Forte Village, set on the stunning Italian island of Sardinia. Bring harmony to your mind, body and soul with guided yoga, a medical consultation, personalised nutrition plan and tailored treatment programme on this life changing weight loss holiday. Rejuvenate with daily detoxifying thalasso-energetic treatments, enjoy getting dirty with a marine mud therapy, and freshen up with a toning facial and rich seawater massage in the luxury spa. Spice up your work out on this fitness break with bike rides and jogging or sweat it out with circuit and personal trainings. 

More information: View Forte Village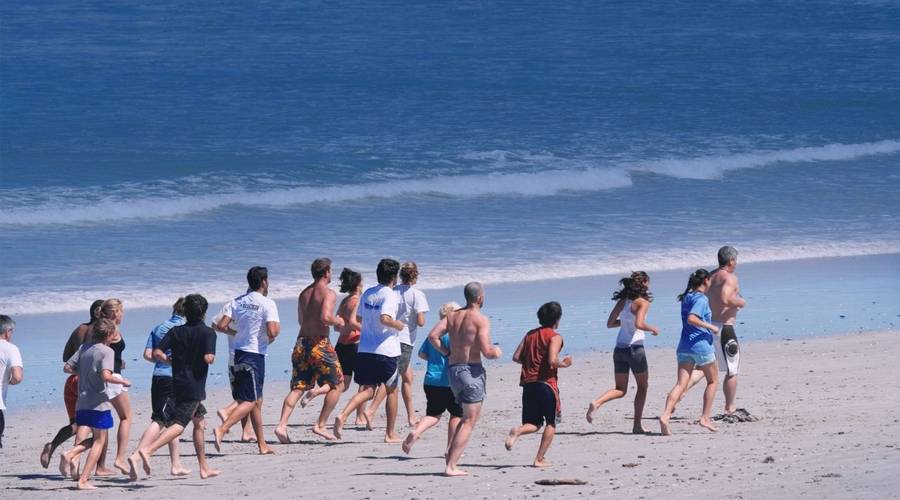 Beach Run at The Body Camp

Soak up the sunshine on a fitness holiday as you shape-up on the beautiful Mediterranean island of Ibiza. It focuses on retraining both the body and mind for a full personal transformation, with a fitness programme designed by first class health and nutrition experts. You will be eating three delicious meals and two snacks a day (to retrain your habits – focusing on portion control) without cutting out any major food groups. Superfood shots and smoothies as well as unlimited herbal tea will also power you through the day. The training is designed to help you gain lean and toned muscles by burning fat efficiently. 

More information: The Body Camp Ibiza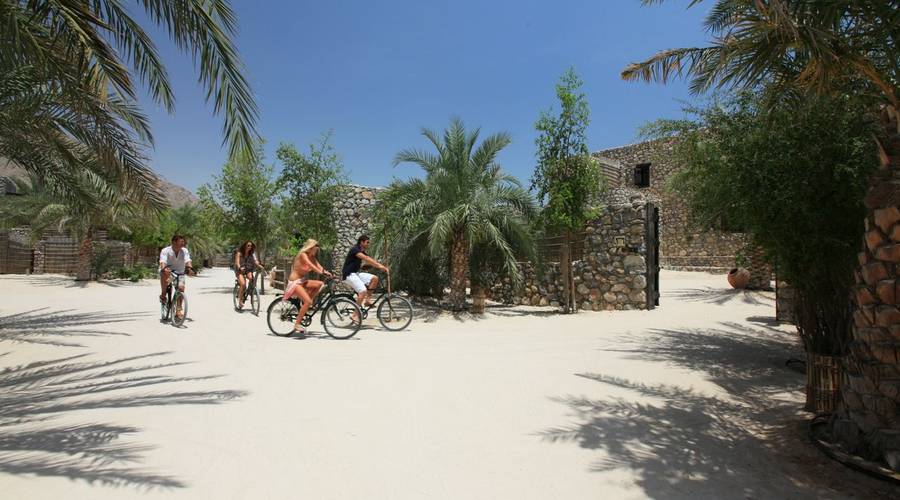 A refreshing bike ride at Six Senses Zighy Bay
Zighy Bay is a popular retreat with so much on offer for your wellness holiday. It has a large luxury spa, 1.6km of private beach, and mountains sitting just behind it that provide the backdrop to an impressive range of available activities. Choose from six different programmes and learn to live a healthy lifestyle on this weight loss holiday with educational workshops, for a new and improved you.


More information: View Six Senses Zighy Bay
Talk to one of our Travel Specialists on 1300 551 353 or contact us here to discuss tailor-making your perfect weight loss holiday.