7 Steps to Holiday Heaven
Created: 16 February 2017

16 February 2017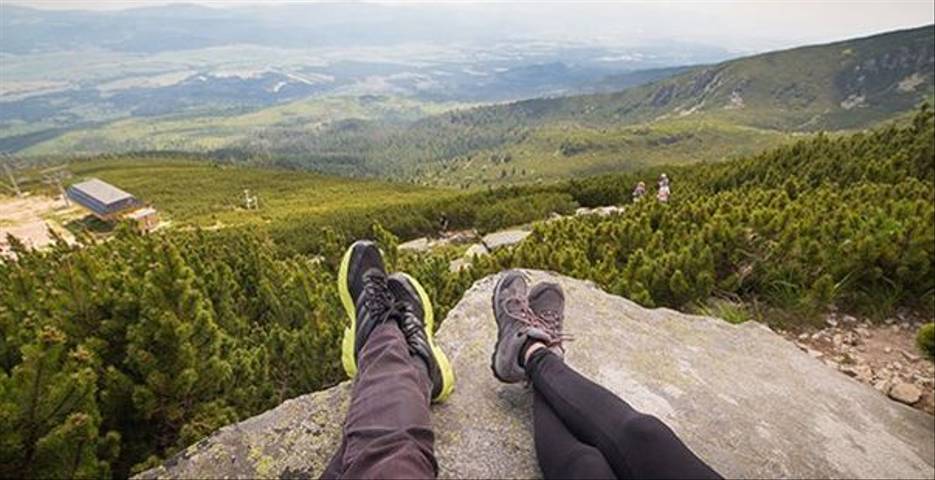 by: Qantas Assure
Having a great holiday invariably depends on how well you've planned your trip, packed your bags – and attended to all the little things that can make a big difference later. Here we share 7 of the top things to consider before you go on holiday to help avoid potential disasters.


Follow these 7 steps, and be on your way to holiday heaven!


1. Make a checklist

One of the best ways to make the most of your holiday is to write yourself a list well in advance of leaving. Start and then add to it as thoughts crop up so you don't forget them. It's easy to overlook something and then, when you're away, it's often difficult to source a replacement. Cross out items when you've got them ready or laid out on your bed for packing.


2. Passports & Visas

It sounds obvious, but without having a valid Passport you won't be going anywhere. Check it's up to date, including that it will be valid for at least 6 months after you leave. If need be, allow enough time to renew to avoid paying extra for priority processing. As for tourist visas, many countries require them and the time it takes to process them can vary widely – as can the cost – so it's wise to get them sorted sooner rather than later.


3. Picking what to pack

Packing well often means making choices about what not to take with you. Bottom line, you should aim to travel as light as possible, so maybe leave the Camel Suit One-sy at home (sigh). The essentials are the usual suspects including spare underwear, toiletries (yes, over and above the toothbrush), adaptors with international plugs, and appropriate clothing for the climate you're heading to, including a foldable raincoat or plastic poncho. Remember to check your bag's weight before you arrive at the airport and be sure that your on board luggage actually fits inside the allowable sizes – something that's receiving a lot of attention at the moment.


4. Protect your valuables

Losing your wallet, passport, visas, hotel booking information and so on can really be a downer. If your property is stolen, you'll need to get the appropriate paperwork to make a claim. By far the best plan is to be assiduous about looking after your valuables. Don't leave valuables unattended on tables or flash large wads of money around. Always know where your passport is and even use one of those special hidden pouches that you can wear under your clothes. Make a colour copy of your passport (and those of any family members) and if you take a photo of it on your phone be sure to save it to your handset not just the cloud, in case you don't have internet coverage at your destination.


5. Play it safe: have health insurance

Don't neglect this important aspect. There are numerous tales of woe associated with travellers who fall sick while away – or have an accident that requires medical treatment. You may be shocked at the difference between an overseas hospital's level of care versus the one you're familiar with at home. So be sure to double check your health insurance to see if you are covered whilst away and, if need be, take steps to ensure you're protected.
6. Healthy travel

Healthy travel do's and don'ts vary according to your destination. Do check ahead and do visit your GP for any vaccinations or boosters. If you're on prescription meds, do take sufficient quantities to last you the entire trip and when visiting a remote region don't forget to take your headache or stomach-bug tablets. Do drink lots of water on those long haul flights to reduce the chance of DVT, but don't risk drinking the local water while away. One last thing: do take a First Aid kit with you too.


7. Speak the lingo

You'll have a much better time if you can connect with the locals through their language – and believe it or not, your attempts to speak the local lingo will be well-received no matter how bad you are. Grab a phrase book or make a cheat-sheet and try to learn the basics like "Thank you", "Please", "Hello", the numbers 1 to 10, or phrases like "Where is the bathroom?", "What's your name?" and "My name is ….". Speaking just a little of the lingo can be a lifesaver if you have issues that may affect your health and safety, such as food allergies or severe medical conditions.


Learn a phrase or two to keep in your foreign lingo arsenal - they will come in handy!

About the author:
Qantas Assure offers health, travel and life insurance to protect you and your family. Qantas Assure is the only insurance membership with wellness rewards that include Qantas Points, partner discounts, events, and special offers. By taking out an Eligible Qantas Assure product, you can earn Qantas Points when you sign up, pay your premium, and by tracking your everyday activities using the Qantas Assure App available from the App Store and Google Play.