7 Must-Haves to Stay Fit on the Road
Created: 19 June 2017

19 June 2017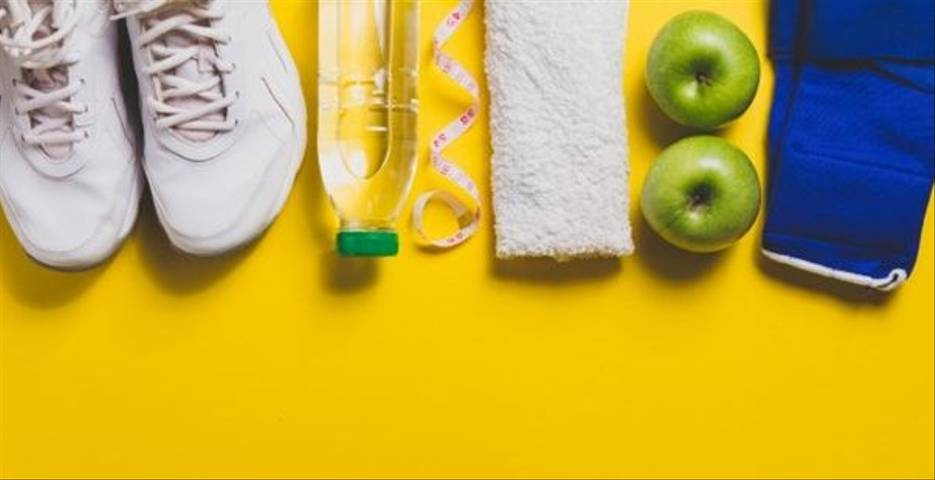 Although you might think that a few days of rest while you're on the road won't hurt, it's crucial that you stay active even then because you can easily fall out from your workout routine. If you want to get in shape and achieve your fitness goals, every day counts, so you shouldn't let yourself skip your exercise no matter how tempted you are. In addition, you might even feel inspired to work out on a beautiful sandy beach or climb a mountain nearby. Either way, you should have everything you need to stay fit, especially if you won't have access to the gym while you're away.


1. Healthy snacks
While you're away on vacation or road trip, you don't usually stick to a strict diet, but choose the easiest and most affordable options. Unfortunately, unhealthy snacks and fast food are usually the most common choice, especially if you're travelling on a tight budget and can't afford dining in restaurants or if you don't have a market nearby. Since a healthy diet is of the utmost importance for achieving your fitness goals, you should pack plenty of healthy snacks for your trip. Instead of reaching out for a bag of potato chips, you'll have almonds, apples, bananas and other healthy snacks at hand.


2. A yoga mat
A yoga mat should definitely be a part of your vacation workout equipment even if you don't usually practice yoga. This way, you can do different types of exercises without lying on the wet grass, dirt or gravel. In addition, you might feel like doing a more relaxed type of workout while you're away and yoga is the perfect choice. You can practice it in a forest, by the sea or in your hotel room and all you need to do is grab your mat. 


A yoga mat is needed to save a day!


3. A fitness tracker
Having a fitness tracker on you will help you keep up with your workout routine while you're on the road. Not only will it help you stick to your routine, but it will also motivate you to get up and start moving. It will be much easier to do your exercises for the day if you have something reminding you every 30 minutes. 


4. A kit of resistance bands
Having a resistance band kit as a piece of your workout equipment for travel will help you keep your routine varied and interesting. Not only are they affordable, but they also won't take up too much space in your suitcase or car. In addition, there's plenty of exercises that you can do using your resistance bands, so you won't have to stick to a monotonous routine.


Don't forget your kit of resistance bands!


5. Comfortable fitness clothes
Just imagine having to work out in tight T-shirts or long sweatpants while it's 100 degrees outside. Having comfortable fitness wear is a must while you're on the road. Otherwise, you'll feel constrained and won't be able to complete your workout efficiently. Make sure to choose fitness wear suitable for the weather conditions of the area you're travelling to. Additionally, it goes without saying that comfy athletic shoes are an essential piece of your fitness wear.


6. Activity-specific equipment
If you're planning to take up a specific activity while you're on the road, you need to get all the necessary equipment. For example, if you want to climb a mountain, it's of the utmost importance that you have the appropriate gear, including ropes, helmets, climbing shoes, etc. The same goes for other sports and activities, especially if they may be dangerous. Having appropriate equipment will ensure your safety. 


7. A massage kit
After a workout, you need to give your body some time to recover, especially if you've been doing an intensive routine. You can help your muscles relax and recover with massage, so your travel equipment should include a massage kit. The kit can consist of massage oils and rollers that can boost your circulation, which is really important if you spend a lot of time driving.
Having workout equipment while you're on the road will ensure that you stay active and fit. Not only will it keep you motivated, but it will also keep you safe if you decide to try a more challenging or dangerous activity.
Images taken from freepik.com, pexel.com, flickr.com