6 Tips For Relaxing And Unwinding on Holiday
Created: 04 June 2018

04 June 2018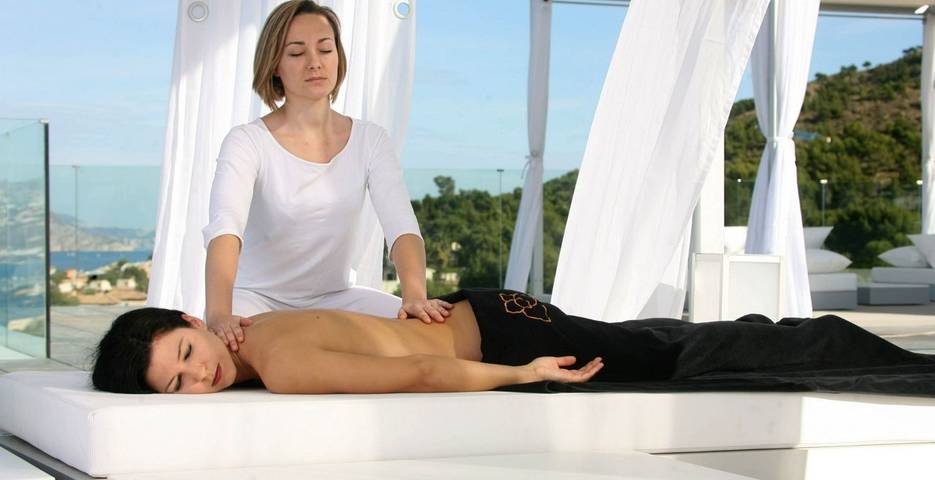 Whether you simply want to take a healthy break or feel severely burnt out, escaping your daily life for a while will work wonders for your well-being. Enjoy the beautiful sunset during a romantic evening spent in the mountains or fall asleep to the calming sounds of the purling ocean waves and find out what works best for you to unwind and de-stress.
While holidays are meant to be an escape from your stressful life, they can easily turn into an exhausting journey if you don't consider a few points. So let us help you ease into it as we share our six best tips to make the most of your relaxing getaway.
Plan carefully
Don't torture yourself by booking a holiday without properly planning it. Your travel sets the tone for the entire trip, therefore having an unsettling journey will prevent your holiday from being de-stressing. If you can, organize most of your trip before you leave, so there won't be any complications you must deal with onsite. Most resorts offer airport transfers to make your arrival more convenient and allow you to get an exclusive insight as your driver provides you with useful information about the retreat and its surrounding areas. Having a rough plan or writing down a check list is also helpful to not waste a single precious moment of your holiday.
Treat yourself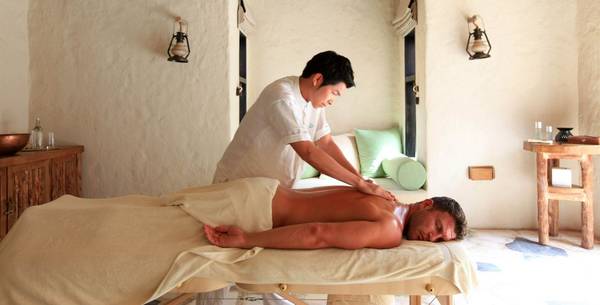 Relax with a deeply soothing back massage at Six Senses Zighy Bay 
Your life demands you to think about a thousand things a day. Whether it's a work presentation or picking up the kids from football, there is usually no time to think about yourself. But neglecting yourself has fatal effects both on your mind and body. While on holiday, definitely plan on some me-time. Do things that you always wanted to do but never had the time or energy for it. Cure onerous health conditions with medical treatments or delightful spa holiday treatments and let your body know that you care for it. It will thank you by functioning properly.
Take a digital break
If you believe that a spatial distance from the places that trigger stress is enough to relax, you might be mistaken. One of the biggest reasons for a rushed and hectic life is the fact that we are constantly online.  A phone that is constantly ringing is not helpful for letting go of any everyday struggles that hinder us from relaxing. So, distance yourself, not just physically but mentally, from everything that stresses you. By giving up guilty pleasures like constantly checking social media, you won't be distracted from the amazing experiences you make during your stay.
Break out of your routine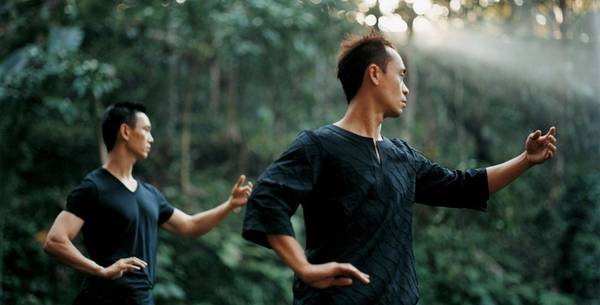 Revitalise with an outdoor Tai Chi session at Como Shambala Estate
When we have a strict time schedule, we are likely to develop monotonous, mindless behaviours that keep us from a balanced lifestyle. These habits can leave us feeling joyless and unsatisfied. Forget about your daily duties and pressures for a while by trying out new things. Excite your taste buds with an exotic, unknown meal or attempt a new style of exercise you always wanted to try out. Not only will it be entertaining, but it also facilitates creativity and mindfulness. Keeping your life exciting and interesting is the key for an all-time strong mental performance.
Back to the roots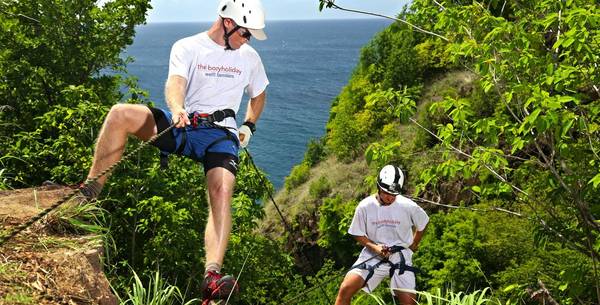 Keep fit with rappelling at BodyHoliday 
Most of us spend the majority of their day sitting in front of a massive computer screen. This inactive lifestyle has bad impacts on our mental and physical health and should be interrupted occasionally.  This holiday, rediscover the calmness and beauty of the versatile nature. Take a few deep breaths by the beach to benefit from the healing effects the sea water provides. Prefer a bit more action? Join a hiking holiday tour leading trough stunning forests and majestic waterfalls. Spending your days outside will leave you feeling refreshed and full of new impressions.
Take it easy
As tempting as it might be, try not to pack too many activities into one day. Otherwise, you might have spent an adventurous holiday, but you couldn't properly relax. The wide range of the retreats' offerings can be overwhelming and hinder you from taking the rest you need. In between canyon rafts, yoga classes and sight-seeing tours, there is no time left to unwind. Don't overfill your schedule and use the free times in between to take a nap or read a few pages of your favourite book. These restorative breaks will help you to draw new energy for the upcoming activities.
Talk to one of our Travel Specialists on 1300 551 353 or contact us here to discuss tailor-making your perfect relaxing holiday.