6 of the Best Yoga Retreats in Thailand
Created: 20 February 2017

20 February 2017

Fly to the exotic locales of Thailand and experience the benefits of going on a yoga retreat where you can rebalance your mind, body and soul. Nurture your health to peak wellness as you find peace and serenity in any of our luxury Thai yoga retreats. Learn from the pros on how to master yoga poses as you focus on your posture, breathing and mindfulness and let the powers of yoga take over. Absorb the tranquillity and soak up the cultural atmospheres of the yoga retreats that are surrounded by the beautiful and peaceful landscapes, leaving you rejuvenated, revitalised and reenergised on departure.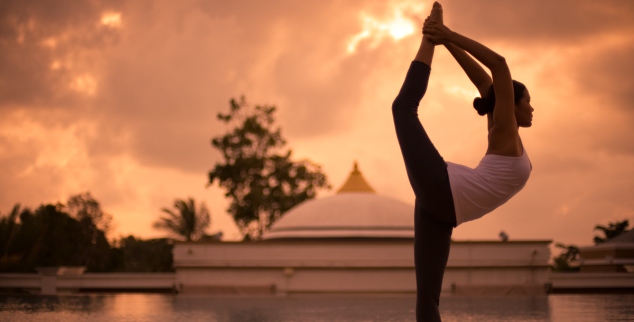 Try yoga at Absolute Sanctuary Yoga

If you like the look of yoga but are a complete beginner, then fear not as this yoga retreat in Thailand at the stunning Absolute Sanctuary retreat is ideal for beginners looking to uncover the power of yoga. With unlimited yoga classes, you can get to grips with the basic techniques and feel your flexibility improving day by day on a yoga and detox retreat. For those more experienced yogis, there are many different styles of yoga on offer enable you to choose among Hot Flow, Hatha or Yin-Yang to name a few before unwinding further in the luxury spa to obtain total tranquillity. 

More information: View Absolute Sanctuary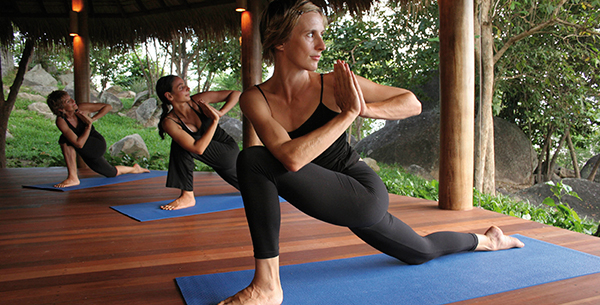 Practise outdoor yoga at Kamalaya

The Kamalaya yoga synergy programme in Thailand allows you to maximise the benefits of yoga based on your individual skills and goals on a yoga and Ayurveda retreat. Whether you are a beginner or an expert yogi, the daily sessions are customised to you ensuring you meet your health requirements and improve in areas you desire. Beginners will be sure to return home wanting to practice it every day and continue reaping the rewards after their stay. Aside from focusing on posture, breathing and meditation, daily yoga sessions are combined with various alternative therapies to help you achieve your wellness goals to the fullest.

More information: View Kamalaya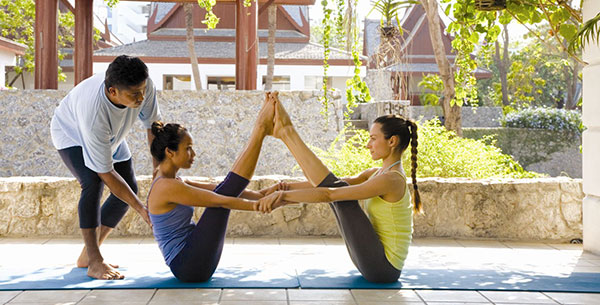 Find perfect balance at Chiva Som

Immerse yourself in this yoga programme at Chiva Som and enjoy the blend of individual classes aimed to give professional advice on how to improve with group yoga classes, where you can put into practice what you have learnt. Rejuvenate your body and soothe your mind and soul as you feel the powers of yoga on a yoga and spa holiday. Round your Thai yoga retreat by exploring holistic disciplines like meditation, pranayama or Ayurveda cleansing techniques to promote general well-being and relaxation. With Chiva Som's signature treatments available in the fantastic spa, you are sure to enjoy holiday of a lifetime.

More information: View Chiva Som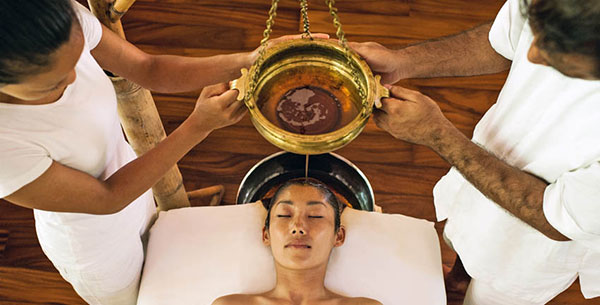 Try ayurvedic spa treatments at Soneva Kiri

Start your Thai yoga retreat with a yoga consultation and sculpt your time at Sovena Kiri with beneficial classes to boost your overall well-being. This yoga programme is for every level of yogi, and with other sessions including meditation and pranayama, even beginners can get excited about their tailor made yoga and meditation holiday. Embrace the tranquil environment to focus on every part of your body as you learn how to master your forward bends and twists. Complement your yoga classes with a selection of treatments in the Six Senses spa with their signature therapies like Thai massages.

More information: View Soneva Kiri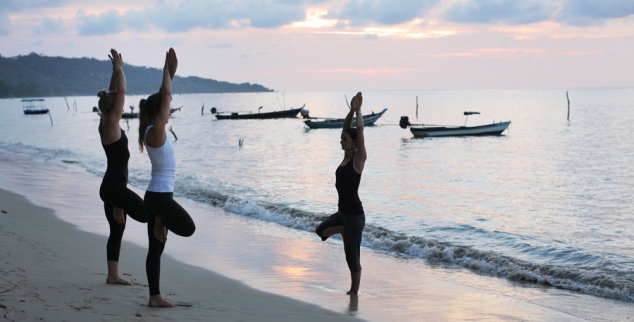 Take a beach yoga lesson at Samahita

Restore your well-being as you boost your fitness on a Thai yoga and fitness retreat at Samahita. Achieve your fitness goals through a selection of cycling classes or daily body-weight classes to help restore your body's energy and vitality. Spend your time by focusing on meditation and breathing to ensure that you adopt the right mind set for enhancing your well-being. Make the most of the luxury spa where the combination of modern technology with ancient Ayurveda treatments truly prepares your body for physical renewal, leaving you feeling mentally, physically and spiritually more aware of your new revived state of health.

More information: View Samahita Retreat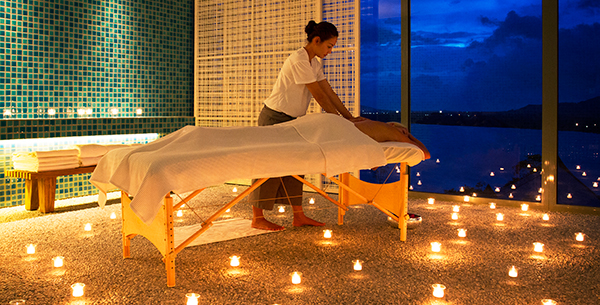 Wind down with a candlelit massage at Point Yamu

Soak up the sun on a beach yoga haven in Thailand at Point Yamu, designed to reboot your body back to ultimate health. Attend daily yoga classes and feel the tensions in your body disappear with every exhale you take. With the combination of yoga and Pilates, feel your body strengthen from day to day in your mind and body as you take your practice up a level with advice from the pros. With the spa satisfying your every need, indulge yourself in some well-deserved pampering time and choose between massages, scrubs or detoxifying skin treatments to unleash your natural radiance.

More information: View Point Yamu by COMO Phuket
Talk to one of our Travel Specialists on 1300 551 353 or contact us here to discuss tailor-making your perfect yoga holiday.