5 of the Best Yoga and Diving Retreats
Created: 05 October 2015

05 October 2015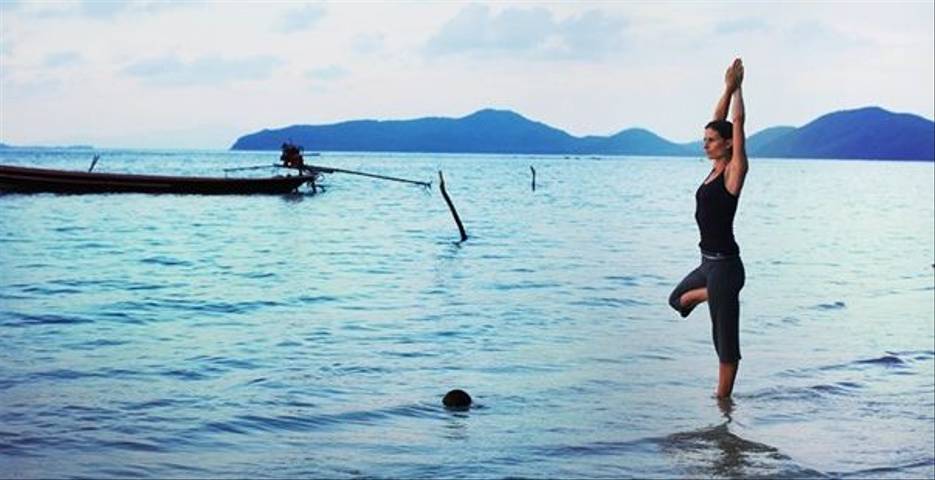 Are you looking for a healthy break which combines the ancient science of yoga with the world of scuba diving? With the breathing and concentration practices of yoga directly translating to skills needed for a successful dive, it is no wonder that more holidaymakers are pairing these two activities together. From tropical Caribbean islands to beautiful Bali, the stillness and relaxation you will adopt on our yoga retreats will bring you unbelievable diving experiences you are unlikely to ever forget. As we highlight 5 of our best yoga and diving holidays; make every breath count, whether it's underwater or on solid ground.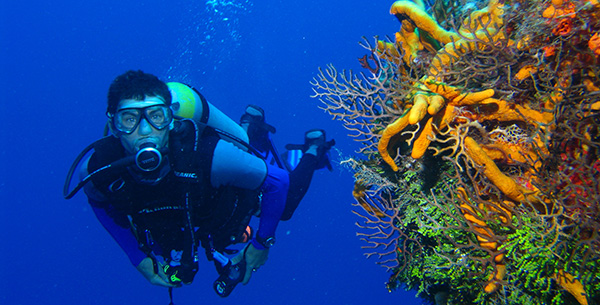 Discover beautiful coral at Zen Resort

This superb luxury escape in Bali is one of the world's premier yoga and diving retreats, with a concentration around the idea of 'harmony diving'. A fantastic destination for a scuba diving holiday experience diving as a form of moving meditation as you explore waters ripe with beautiful fish and vibrant coral. Improve your breathing during daily sunrise yoga and sunset meditation sessions and enjoy diving tours to the USAT Liberty shipwreck in Tulamben. Rejuvenate with holistic spa therapies and don't miss the exquisite sunrise dolphin sail to truly feel at one with nature.

More information: View Zen Scuba Diving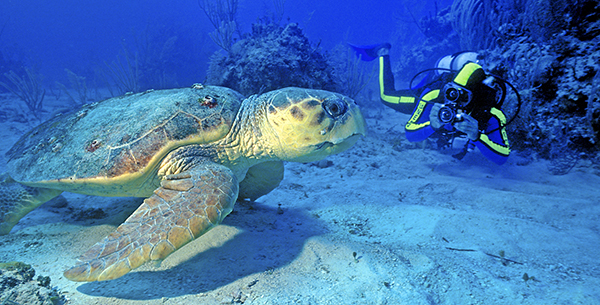 Meet the local marine life at Laluna

Escape to this magical diver's paradise and experience first-hand the crystal clear waters of Grenada. Dubbed the wreck-diving capital of the Caribbean, this idyllic island is home to a bustling and vibrant marine life. Pull on your flippers and swim alongside tropical fish at the protected marine park, where there is also excellent reef diving. Offering PADI certification for two, this secluded yoga retreat is an ideal destination for a couples' healthy holiday. Complement your diving activities by taking advantage of the retreat's outstanding classes; practice Kundalini or Vinyasa yoga facing the Caribbean Sea on the beach-front yoga pavilion.

More information: View Laluna Diving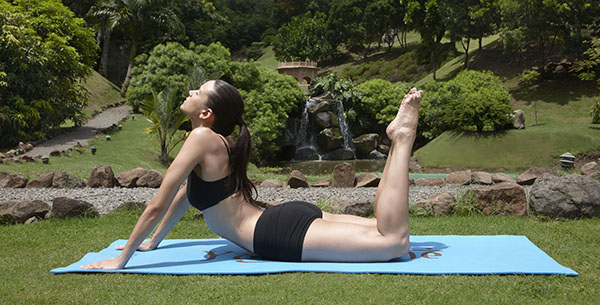 Revitalise with yoga sessions at The BodyHoliday

Boasting crystal clear waters and a richness of marine life, from sting rays to turtles, St. Lucia is a popular diving destination. A great destination for a beach yoga retreat, couple your exciting diving excursions with yoga sessions focused on optimal wellness for the mind, body and soul. Explore the ocean further with water sports from sailing to kayaking, or discover more back on dry land with mountain biking and hiking trips. Ideal for a singles holiday; work on you fitness during a personal training session and get to know like-minded solo travellers with a hosted singles table every evening.

More information: View The BodyHoliday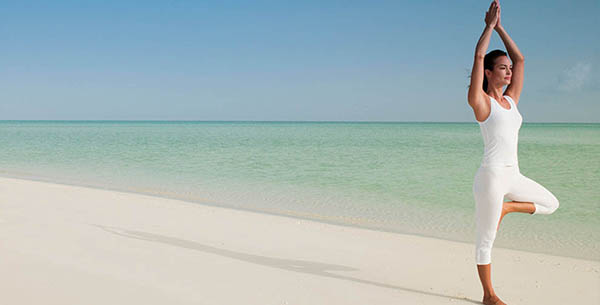 Focus your mind with yoga on the beach at Parrot Cay

Reap the benefits and experience the harmony of practicing yoga and diving at one of the top 10 diving destinations in the world. This idyllic private Caribbean island is home to some of the world's most dramatic coral walls and drop-offs, with turquoise waters filled with vibrant reefs and a diverse marine life. Be sure to visit the spectacular West Wall and feel an exhilarating rush as you swim with manta rays, sharks and dolphins. Ideal for a yoga and Pilates holiday, improve your breathing with daily beach yoga classes, whilst toning muscles with daily Pilates.

More information: View Parrot Cay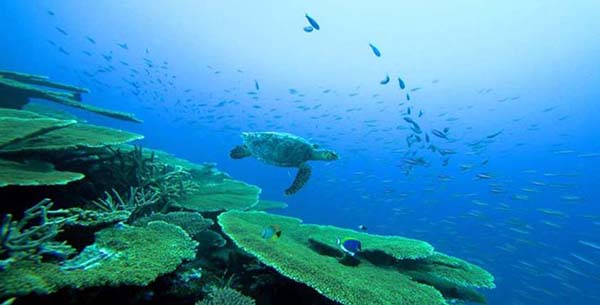 Enjoy daily diving at Maalifushi by COMO

Discover the beauty of Thaa Atoll and delve into this world-renowned diving destination on a yoga and diving holiday perfect for water enthusiasts. Surrounded by soft, white sands and sparkling azure waters, whale sharks, manta rays and beautiful schools of colourful fish can be seen around the retreat's island on your daily diving trips. Take part in daily yoga classes to calm both body and mind before delving into the awe-inspiring underwater world of the Maldives. A great destination for a yoga and surfing holiday, return to the surface and make a splash with a surfing lessons before unwinding in luxurious spa facilities. 

More information: View Maalifushi by COMO Diving
Talk to one of our Travel Specialists on 1300 551 353 or contact us here to discuss tailor-making your perfect yoga and diving holiday.