5 of the Best Spa Holidays in Bali
Created: 29 October 2015

29 October 2015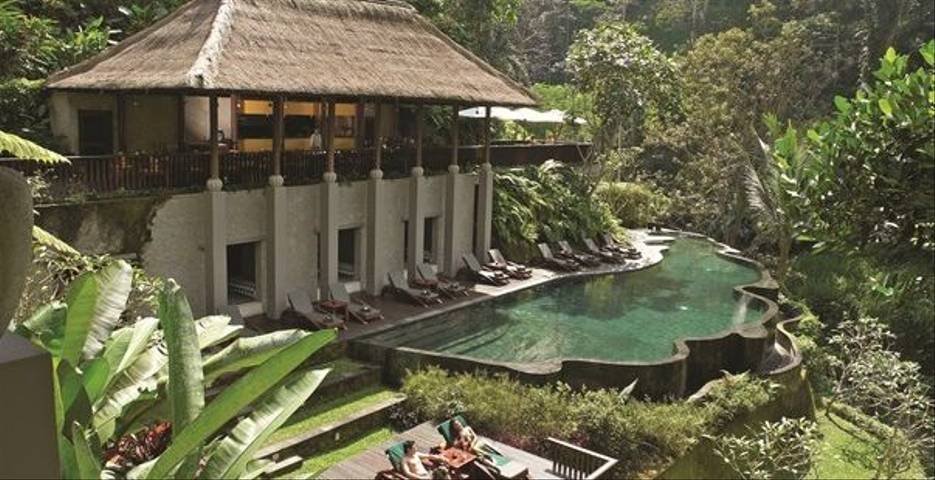 Home to lush tropical forests and turquoise waters, Bali is undoubtedly one of the world's most idyllic destinations to unwind on a wellness spa holiday. Relax and leave all your stresses behind you, as you begin a journey of self-discovery within the natural beauty of one of Indonesia's most awe-inspiring countries. A place of natural beauty, there are a vast array of activities to boost your wellness further within Bali's diverse tropical landscapes, such as volcano trekking, mountain biking and water-sports.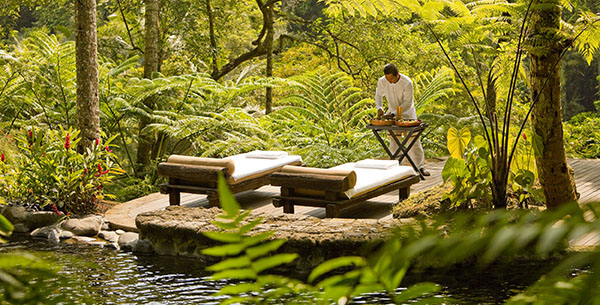 Unwind with outdoor massages at Como Shambhala Estate

Enhance your well-being and escape to the lush tropical grounds of this luxurious 9 acre private estate, just 20 minutes away from the cultural hub of Ubud. A leading destination spa, experience 'The Source'; a natural spring renowned for its healing benefits, which flows through the surrounding water gardens and pools. Boasting a range of tailor-made wellness program; embark on a healthy detox cleanse, a fitness boost, de-stress break or holistic Ayurveda experience. Explore Bali during morning rice field treks, boost fitness with a workout in the jungle-gym and join in with group classes from yoga to meditation. 

More information: View Como Shambhala Estate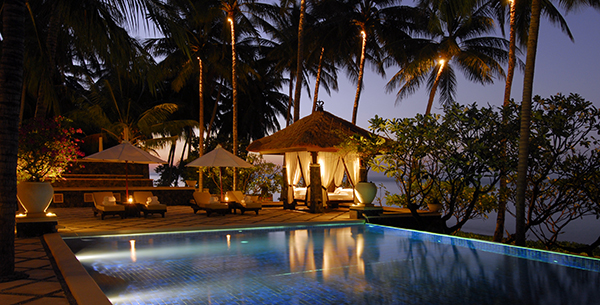 Relax by the pool at Spa Village Resort Tembok Bali

Hidden away in the serene rustic village of Tembok, on the north-eastern edge of Bali's volcanic sandy beaches; Spa Village is an oasis of spirituality and calm. Perfectly situated for a beach spa holiday, experience a healing wellness journey with every spa treatment beginning with a ritual called The Segara Giri. Meaning Ocean and Mountain in Balinese, your feet will be cleansed by the local volcanic sand to purify the self of negativity and encourage spirituality. Also embracing local Balinese culture; take part in Balinese dancing classes and creative workshops, including traditional wood carving.

More information: View Spa Village Resort Tembok Bali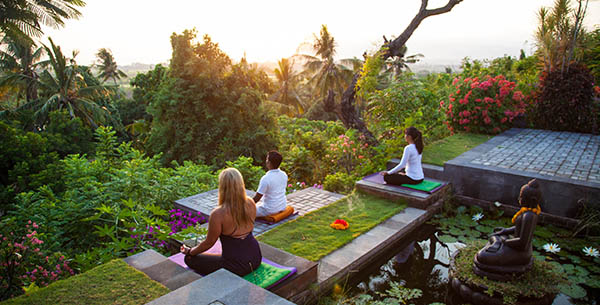 End your day with sunset meditation at Zen Resort Bali

Perched above the Sea of Bali and nestled amongst tropical gardens and secluded beaches, Zen Resort makes for the perfect retreat for a relaxing spa wellness holiday. With a range of tailor-made program available, choose from an exhilarating scuba-diving break, an Ayurvedic rejuvenation experience, weight loss retreat or de-stress escape. Ideal for an Ayurveda spa holiday, experience this ancient practice as you enhance your well-being through a combination of herbal spa treatments and tailored nutrition. Begin and end your days at this Balinese spa wellness retreat with sunrise yoga and sunset meditation classes, and take the opportunity to spot local wildlife on a sunrise dolphin sail. 

More information: View Zen Resort Bali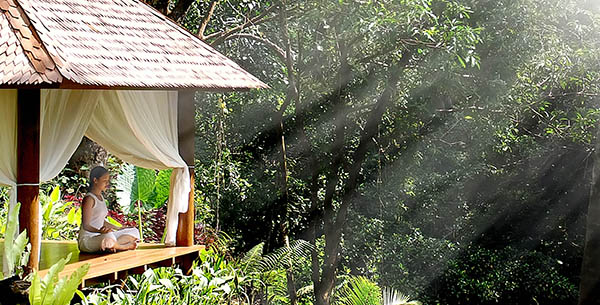 Discover a spiritual sanctuary and spa at Maya Ubud Resort & Spa

A secluded paradise with stunning views over the Petanu River and lush rice-paddies, rejuvenate your mind and body on a spa wellness holiday at Maya Ubud. A dream destination for a spiritual retreat, tembark on a spiritual journey as you wake with yoga and meditation classes, before spending an afternoon at a nearby orphanage and visiting a traditional Balinese healer. For those in search of an endorphin rush, an adventure program offers thrill seekers a white-water-rafting experience down the Ayung River. Whatever your preference, indulge after a busy day with rejuvenating treatments at the luxury spa. 

More information: View Maya Ubud Resort & Spa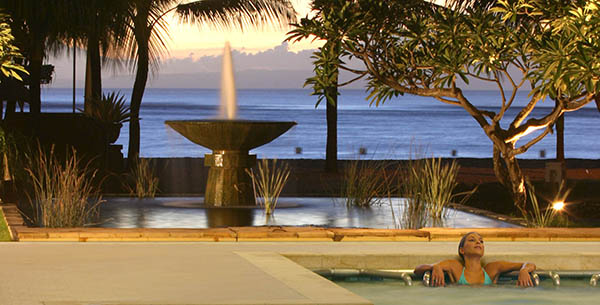 Enjoy thalassotherapy overlooking the ocean at Grand Mirage Resort & Thalasso Bali

Located in Tanjung Benoa, this stunning spa wellness retreat is set on Nusa Dua beach is famed for its natural beauty and idyllic location. The wellness retreat's ocean-front location is perfect for water sport lovers, with opportunities to participate in kayaking, paddle-boarding, windsurfing and more. After an active day on the water, soothe muscles with daily yoga classes or join in with a range of creative lifestyle classes, such as cooking and painting. Ideal for relaxation and pampering spa holiday, indulge at the end of the day with natural thalassa treatments which specialise in using sea water as a therapeutic device.

More information: View Grand Mirage Resort & Thalasso Bali

Talk to one of our Travel Specialists on 1300 551 353 or contact us here to discuss tailor-making your perfect wellness spa holiday.